The NFTS recently celebrated a decade of being included in the Hollywood Reporter's Top International Film Schools list. 2020 also saw the NFTS featured as one of Variety's Top Film Schools, the only UK film school to be included.
But that is nothing in comparison to the achievements of our graduates. Our alumni have won 13 Oscars, 145 BAFTAs, 70 Emmys and been nominated dozens of times for each.
To check out what out alumni have gone on to achieve since leaving the NFTS scroll down.
When you're done browsing, head over to bit.ly/2CBDHxV to read about the successes of films made at the School.
Over 50% of the biggest box office successes since 2015 have had at least 1 NFTS graduate in a key role
2020 Alumni Awards and Successes
Seven nominations for NFTS alumni at 2020 Emmys!
Read more: bit.ly/3fNk5Fl
Hat trick of BAFTA Craft Chernobyl wins for NFTS alumni.
Read more: bit.ly/3fNk5Fl

Four NFTS alumni to become members of The Academy.
Read more: bit.ly/2ZxkgxP

NFTS graduates pick up record 13 nominations for BAFTA TV Awards.
Read more: bit.ly/34h38k1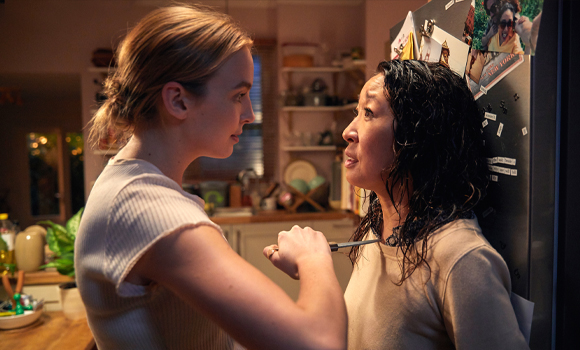 Oh what a night for NFTS alumni with two Academy Award wins!
Read more: bit.ly/3hblzKn
Three graduate wins at the 2020 EE British Academy Film Awards
Read more: bit.ly/317TYnH

NFTS Screenwriting graduate Krysty Wilson-Cairns picks up her BAFTA for 1917
Four NFTS graduates join Oscars 2020 race
Read more: bit.ly/317rz1l

Raft of NFTS Alumni Nominated for BAFTA 2020 Awards with over 90 graduate credits!
Read more: bit.ly/3iSJ9fn
Read more about our graduates overall impact on the industry here: bit.ly/317IKji
You can follow in the footsteps of our incredible alumni by applying for an NFTS course today!
Visit nfts.co.uk/places-available to find out how you can #StandOutwithNFTS
Be part of the story.