British Theatre and Film director Josie Rourke rounded off this year's NFTS Springboard week with an honest, insightful and frank Q&A, following a screening of her recent film debut; BAFTA nominated feature Mary Queen of Scots.
Josie has worked for over a decade in British Theatre; as a director for the Royal Court and National Theatre, Artistic Director of the Bush Theatre and was the Artistic Director of the Donmar Warehouse for eight years, before the recent handover to Mike Longhurst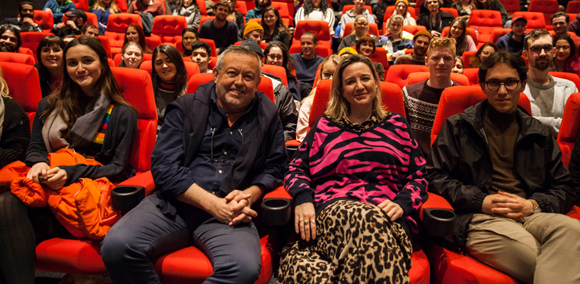 The session was hosted by NFTS Head of Producing Chris Auty, who opened the Q&A by asking Josie about the leap from theatre to film. Josie recalled the process happening quickly and coming from a place that felt very 'organic'. "I am quite restless, as an artist. I got to about 29, having been a freelance theatre director and an associate theatre director, and just thought, 'Yeah I want to run somewhere'. It was something not very many women were doing at the time. I think that confidence led me to this film. I mean, as an Artistic Director of the Donmar, the skillset includes being producer, programmer, fundraiser; you become an expert in a crisis! You give the project legs. I guess that all helped too. It helped me see I could do it."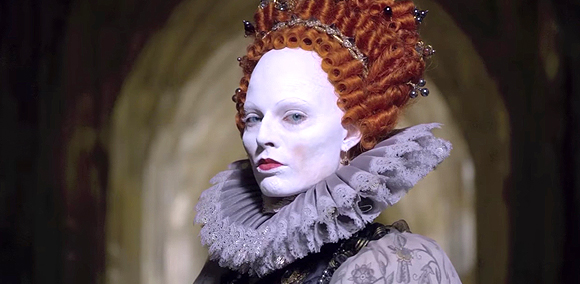 Chris asked Josie to divulge the struggles she faced or the differences in the two creative worlds, which Josie openly responded: "I was surprised by how white, how male, how apparently straight the world of film was in comparison to the world of theatre. In my decade of working in theatre, that change has begun to take place. Josie spoke with urgency, passion and clarity as she added: "I've seen it change in British Theatre, so I know it can be possible in the film world too. Keep that door open!"
Talking of these differences in the creative teams, Josie paused to talk about the similarities too; noting that the language, concepts and processes of costume, music and set on film were not too dissimilar from theatre. "I was able to take, use and adapt so much more of my skills than I could ever have hoped for. I was often asked why I cast the woman from Wolf of Wall Street as Queen Elizabeth! That's easy. My theatre skills allowed me to look at someone's performance and extrapolate from that the very thing which is possible and where they can go." I explained to Margot how I'd prepare her and I guess it worked! I think it's about honesty and being clear with actors about what you think they can do, what the preparation and possibilities are."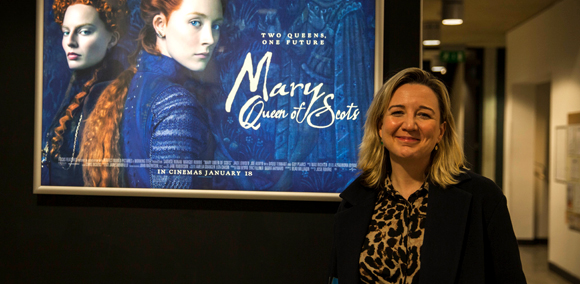 Discussing the initial pitch with Working Title, Josie told students: "I wrote a one-page pitch to Working Title. Mary Queen of Scots was sentimentalised and shamed by the Victorian's, and I found that really interesting. I started reading a lot about it including the Queen of Scots: The True Life of Mary Stuart by John Guy. John is a forensic historian, and one of the things his book made clear to me, is that there was a fake news conspiracy against Mary during her own reign. The politicians around her 'slut shamed' her, to use a contemporary term. That was my hook. So we optioned John Guy's book, adding Elizabeth to the screenplay, to act as the glue to structure Mary's fragmented events. What I wanted was to show this mutual fascination and dependency between the two women."
We asked if she felt the film depicted a poignant time in contemporary film where women's voices were being heard, to which she responded: "The idea of Elizabeth in this feature is that she is subject to gender politics just as much as Mary. I've been asked countless times if I was under pressure to write a 'Me Too' film and the truth is, this film was always going to be this film. My whole career has been about telling stories of women in power. The fact we're now seeing it on the screen shouldn't be startling to people – it's not a unique moment in our history. It's just they've let a woman make a period drama!" Students in the audience and Chris laughed and agreed; inspired. Josie continued: "There are details in the film that show gender politics and feminism so clearly. For example, in the credits, I wrote 'Elizabeth never married, never had a child, never named a successor – She reigned for 45 years. Somebody flipped those phrases around to 'Elizabeth reigned for 45 years. She never married, never had a child' and I insisted they were changed back. See the difference? That's the crux of Elizabeth as a character. It's her sacrifice in the face of brutality and an age of men that is so important to the world we see on screen."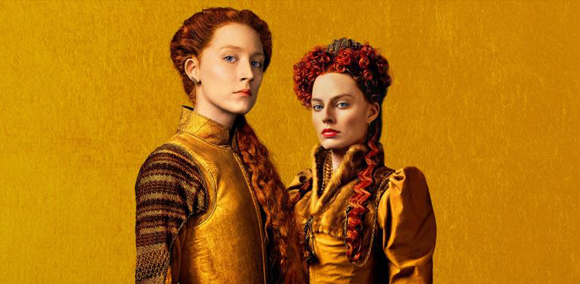 When asked about her experience working with writer Beau Willimon, Josie simply said: "I was loyal to my writer – I think that surprised some people. But to me, there isn't one clear way of working with all writers; they're as different, if not more so, than actors. I think it's those personable relationships you can build to draw out the work of writers. Their work is so personal. It's got to be a sensitive process."
Josie reflected on her relationship with cinematographer John Mathieson, saying: "I kept asking John to show me what we'd filmed and to see what was adjacent to each shot. I had a clear vision of these two women side by side, even though we shot it completely out of sequence, as you do. I shot all the Elizabeth stuff before Mary. I remember saying to Margot one day, 'just as you open your eyes at the top of this scene, Mary has just had the most fantastic orgasm, so to juxtapose that I want you to be like, really stuck in your day job.' It's those little tiny moments!" Chris asked Josie how she found working out of sequence, rather than across a 5-6 week rehearsal period as she would in theatre. "John was amazing at giving me time to understand the tone across each scene. It's integral so I can get the takes needed within the specific moment of heat or intensity or quality of intention or separation of focus – tone was everything. It meant it didn't feel as if I was walking away not having got everything I needed.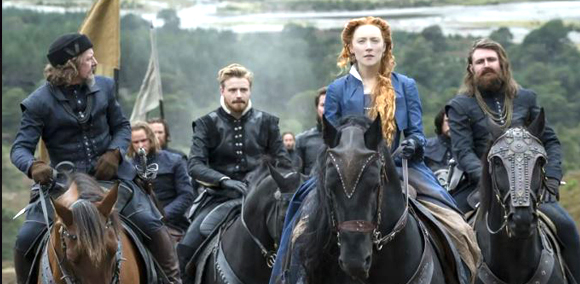 Josie ended by talking vividly about a pivotal scene in the film, which depicts the meeting of Elizabeth and Mary, which never happened historically. A student asked how she made the decision to include and create this scene, and to what creative licence. "I think it's about being theatrical, isn't it? In the sense to have a quality of the imagined. These women never met, that's the truth. So I think the feel of the scene was important to get across – it has an identity subtly different to the rest of the film; of both dreamlike and reality. But the way it looks feels so earthy and gentle, yet these women are so brutally honest and going for one another in a way that feels fierce. The fact that it's a working wash-house, exited by ordinary, domestic women, gives it an imprint of reality"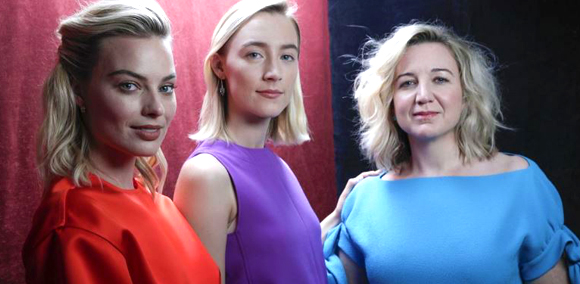 Touching on its authenticity, she beamed: "It doesn't look authentic, because how can it?! We won't know what the past looks like. We've seen a bunch of oil paintings! And don't forget, Elizabeth only sat for two portraits in her whole life. Because of that, any representation of the past is an index to how we feel in the present. Period drama is an amazing space for disruption and for overturning expectation. That's exciting for me."
NFTS - LM