11 NFTS graduates have been nominated for the RTS Craft and Design Awards 2019. The awards celebrate excellence in broadcast television and aim to recognise the huge variety of skills and process involved in programme production across 30 categories.
Our alumni were shortlisted in seven categories including; Production Design, Photography, Music, Editing, Directing, Sound (Drama) and Sound (Entertainment and Non Drama.)
The awards will be presented at a ceremony hosted by comedian Ahir Shah on Monday 25th November at the London Hilton, Park Lane.
Good luck to all of our graduates on the night!
The full list of NFTS alumni nominations are:
Production Design – Drama
Kristian Milsted – Killing Eve (Sid Gentle Films and BBC America for BBC One)
Tatiana MacDonald – The Little Drummer Girl (The Ink Factory / BBC / AMC for BBC One)
Luke Hull – Chernobyl (Sister / The Mighty Mint and Word Games for Sky Atlantic and HBO)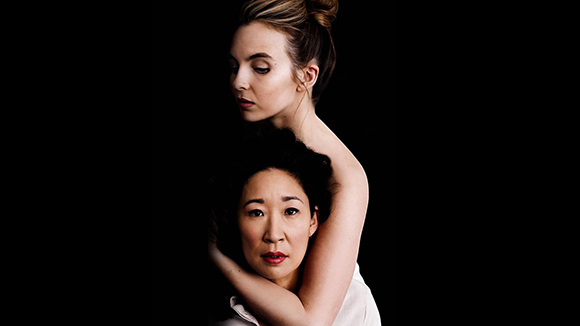 Photography – Drama & Comedy
Chloe Thomson – The Long Song (Heyday Television / NBC Universal for BBC One)
Stuart Bentley – I Am Kirsty (Me and You Productions for Channel 4)
Jakob Ihre – Chernobyl (Sister / The Mighty Mint and Word Games for Sky Atlantic and HBO)
Music – Original Title
Nainita Desai – Extraordinary Rituals (BBC Natural History Unit for BBC Two)
Editing – Documentary
Sunshine Jackson – 100 Vaginas Burning Bright (Channel 4)
Director – Drama
Toby Haynes – Brexit: The Uncivil War (House Productions for Channel 4)
Sound – Drama
Ronald Bailey – Pure (Drama Republic for Channel 4)
Sound - Entertainment & Non-Drama
Andy Paddon – Married to a Paedophile (Brinkworth Films for Channel 4)
Whether you're working in the industry already or wanting to start a career, the NFTS teaches critical skills in a real studio environment. Our world-class tutors, once-in-a-lifetime Masterclasses and vast network equip you with all you'll need to build a successful career bringing great ideas and stories to life. There are still places available on certain courses for January 2020 so apply NOW to transform your future. Scholarships and bursaries available.
For more information on which courses currently still have places available, go to: https://nfts.co.uk/places-available