The nominations for the 2021 EE British Academy Film Awards have been announced and everyone at the NFTS is very proud to see so many alumni and recent graduate films recognised.
With 15 nominations in total, three of those were for recent student graduation films; The Fire Next Time, Song of a Lost Boy and Miss Curvy, resulting in the NFTS clocking up an astounding 14 nominations for student work over the last 11 years!
Calm with Horses is nominated in the Outstanding British Film category, directed by NFTS Directing Fiction graduate Nick Rowland and written by Screenwriting graduate Joe Murtagh. Nick and Joe enjoyed a Virtual Homecoming to the NFTS to celebrate the release of the film last summer. You can watch their Q&A about the film and their time at the School here: bit.ly/30up4F7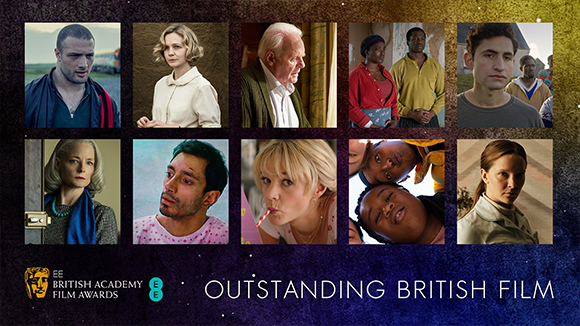 Nominated in the same category is the stunning film Rocks, directed by NFTS Directing Fiction graduate Sarah Gavron and edited by Editing graduate Maya Maffioli. Uniquely crafted by a majority female creative team in collaboration with a young cast of first time actors, the film led with seven nominations including Outstanding Debut by a British Writer, Director or Producer and Director.
The third film nominated in this category is Saint Maud, written and directed by NFTS Directing Fiction graduate Rose Glass with Art Direction by Production Design graduate Isobel Dunhill. Rose and her chilling thriller has also been nominated for Outstanding Debut by a British Writer, Director or Producer.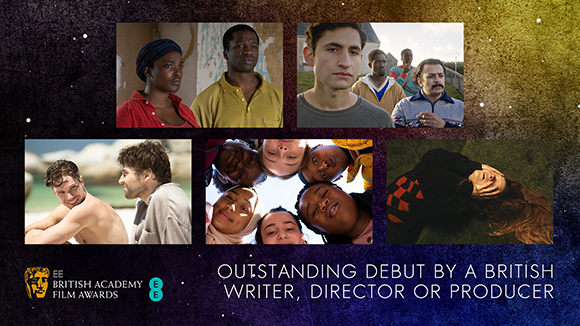 NFTS was thrilled to see that two out of three nominations in the British Short Animation category are 2020 Animation graduation films, made at the NFTS over the last two years! Watch the trailers and see the brilliant graduates who contributed to the success of The Fire Next Time which was also the only UK animated short selected for Sundance Film Festival 2021 and The Song of a Lost Boy, which was selected for Fantoche International Animation Film Festival last year.
The Fire Next Time


Synopsis
As the rioting spreads and looters push police lines back, the shadows in the housing estate and high street grow longer and the oppressive environment takes on a life of its own. A young mum stresses out about her benefits, a struggling father has a barney with security guards at the Job Centre and teenagers grow angry with the police who dog their every move.

Graduating Crew
Director/Lead Animator- Renaldho Pelle
Producer - Yanling Wang
Screenwriter - Kerry Kolbe
Cinematographer - Fabio Mota
Production Designer - Nicola Sadori
Production Manager - Stephanie Faucher
Editor - Robin Whalley
Sound Designer/Dubbing Mixer - Jose Pablo Ramirez
Composer - Marisa Cornford
Model Makers - Oliver Arnell Argles, Ellen Carnegie, Angus Choy, Alastair Fleming, Emma Hodgson, Thanos Kantzavelos, Harry Saxon
Lead Compositor - Ysabel King
Compositors - Miya Shen, Lesley Cai
Colourist and Online Editor - Michael Pearce

The Song of A Lost Boy



Synopsis
Ben, a young choir boy, who after his voice breaks mid solo, has a crisis of faith and decides to run away from his community into the desert. He happens upon a group of nomads who take him in, though Ben hides the secret about who he really is, and must decide what to do with it.

Graduating Crew
Director/Lead Animator - Daniel Quirke
Producer - Jamie MacDonald
Screenwriter - Brid Arnstein
Cinematographer - Emma Langguth
Production Designer - Steven X. Haber
Production Manager - Amy Vearncombe
Editor - Margred Pryce
Sound Designer/Dubbing Mixer - Ruanth Chrisley Thyssen
Composer - Darryl O'Donovan
Lead Model Maker - Alice Simonato
Model Makers - Gemma Byrne, Helen Ferguson, Narika Jaggard, Penelope Konstantara, Grace Lawrence, Agathe Lederer, Roisin McCallum, Sophie Monks, Rosemarie Nelson, Jake Teale
CG Artists - Mafalda Soares, Yilin (Lesley) Cai
Compositors - Nicola Bosari, Eliis Kuusk, Pietro Abati Matte
Painter - Moritz Burkart
Colourist And Online Editor - Michael Pearce
Another 2020 graduation film enjoying success in the list of BAFTA nominations is documentary Miss Curvy. Nominated for a Student Academy Award in 2020, we couldn't be prouder of the team that made this film, a true story from inside Uganda's first plus size beauty contest.
Miss Curvy

Synopsis
Miss Curvy is a film about a Ugandan mother trying to navigate her past traumas through participating in Africa's first beauty pageant for plus-size women.

Graduate crew
Director/Producer | Ghada Eldemellawy
Camera | Fabio Mota
Production Manager | Brendan Kavanagh
Editor | Gareth Pugh
Sound Recordist | Sam Jenkins
Sound Designer/Dubbing Mixer | João Fonte
Composer | Sarah Boughton
Colourist and Online Editor | Nigel Tadyanehondo
Congratulations to NFTS Cinematography alumnus Alwin H.Küchler for his nomination in the Cinematography category for his work on The Mauritanian. The legal drama was also nominated for Best Film and Outstanding British Film. We'd like to also congratulate NFTS Sound Design graduate Robert Malone (Sound Design Editor) for his contribution to the film! Another NFTS Cinematography alumnus, Benjamin Kracun was Director of Photography for Promising Young Woman.
NFTS Production Design graduate Tatiana MacDonald was nominated in the Production Design category for her work as Set Decorator on Netflix success story The Dig. Production Management alumna Megan Randle also worked on this film as Accounts Assistant.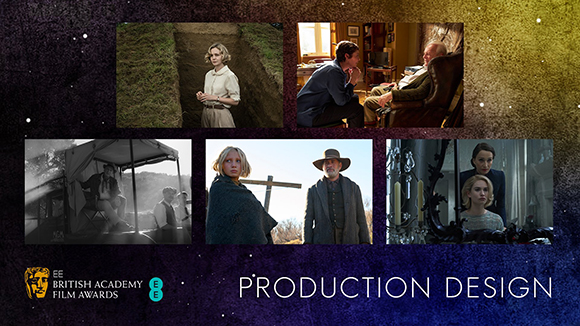 We'd like to offer congratulations to the following nominated films that also had NFTS alumni working hard behind the scenes:
Film Not In The English Language
Another Round (Sabine Hviid, Production Designer)
Outstanding British Film
Mogul Mowgli (Annika Summerson, Director of Photography; Hazel Baillie, Editor; Ian Morgan, Supervising Dialogue Editor & ADR Editor; Hannah Cole, Locations Assistant; Paul Davies, Sound Designer)
Krishnendu Majumdar, Chair of BAFTA, said: "This year's nominations showcase and celebrate the remarkable range of performances and nominees behind the camera from 50 films and we're delighted to recognise such high-quality work. We are also delighted to see the strength of British film shine through in all categories.
"After last year's nominations, we started the BAFTA Review process with the intention of levelling the playing field and introduced​ a range of measures to ensure that all entered films were seen by our members and judged on merit. We hope today you can see some of those changes reflected in the breadth and depth of those nominated and we congratulate all our nominees."
We look forward to tuning in to this year's awards to support all NFTS nominees! It will be celebrated across the weekend of 10 and 11 April. Two shows, recognising the very best in film of the past year, will be broadcast virtually from London's Royal Albert Hall. The first show, celebrating the craft of film, will be broadcast on Saturday 10 April on BBC Two. The show on Sunday 11 April will be broadcast on BBC One.
Train to make stand out work like this on a practical NFTS course. Applications are now open for our MA, Diploma and Certificate courses starting in September 2021 and January 2022.
Start your journey to #StandOutwithNFTS!
nfts.co.uk/courses
09/03/21