2018 will go down as one of the School's most memorable and action packed years.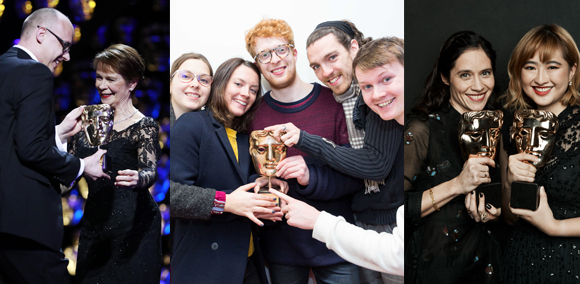 To say we were proud to be awarded the Outstanding British Contribution to Cinema BAFTA is an understatement – it was a huge honour and fitting testament to all the hard work our students and staff have put in over the years – we are all most certainly #nftsandproud! On the same night at the Royal Albert Hall, NFTS students, Paloma Baeza and Ser En Low picked up the School's fifth British Short Animation BAFTA in a row for their graduation animation, Poles Apart making it one of the most joyous evenings in the School's history. NFTS Producing MA graduate Emily Morgan also picked up a Outstanding Debut BAFTA for her work on I Am Not A Witch.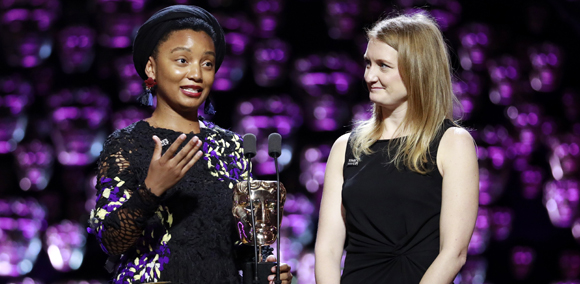 If that were not enough, the School was also awarded the Queens Award for Excellence in Higher Education and there were more top accolades for our students including prestigious Grierson, Annie and IDA awards. In addition, student graduation work was selected to play at a remarkable 147 UK and international festivals, including Annecy, Zagreb, Palm Springs, San Sebastián and LFF.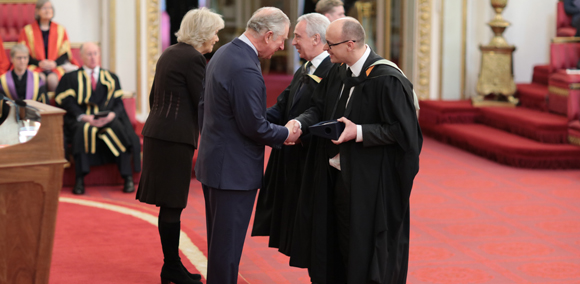 We have also expanded outside Beaconsfield with our new hub in Glasgow opening for business and over 100 students have already come through the doors. Immersive technologies are now well and truly embedded at the School as we, along with Royal Holloway, University of London, are running StoryFutures Academy, the UK's National Centre for Immersive Storytelling funded by the government's Industrial Strategy Fund. The Academy will develop cutting-edge creative training and research programmes in immersive storytelling to ensure the UK creative workforce is the most skilled in the world in the use of virtual reality, augmented reality and mixed reality.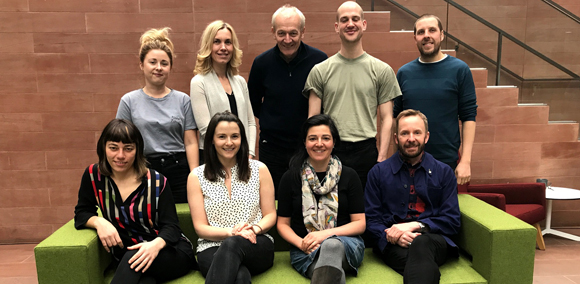 Walt Disney Studios Motion Pictures UK came on board as the sponsor for our ground-breaking and free Diverse Directors Workshop, which aims to increase the number of women, people from BAME backgrounds and those with disabilities working in screen directing. The programme has already led to success with two participants Alice Seabright and Lisa Clarkson gaining highly competitive places on the NFTS Directing Fiction MA course. Alice Seabright's film Sex Ed played at BFI London Film Festival, Encounters Film Festival and Aesthetica Short Film Festival and The Arrival, directed by Annetta Lauffer was selected for Encounters.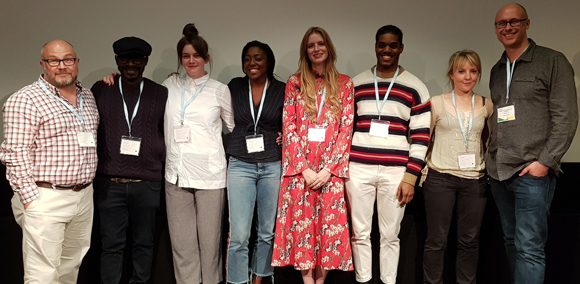 This year, our students have most certainly been spoilt once again when it comes to the great and good of film, TV and Games coming in to deliver memorable and inspiring masterclasses.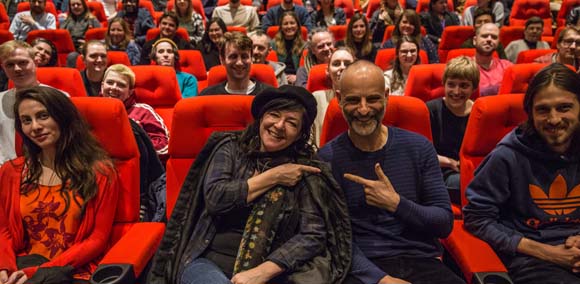 These included Oscar winning Director, Damien Chazelle (La La Land, First Man); Oscar-nominated writer, producer and director and NFTS Associate Director, Alex Garland (Ex-Machina; Annihilation); Oscar nominated director and writer, Debra Granik (Leave No Trace); Oscar nominated and multi-BAFTA winning director, Denis Villeneuve (Blade Runner 2049; Arrival); Producer, Nate Moore (Black Panther); BAFTA winning director and NFTS alumna, Lynne Ramsay (You Were Never Really Here; We Need to Talk About Kevin);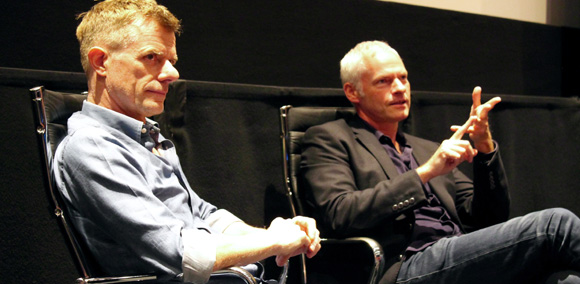 Oscar winning director, writer and producer, Martin McDonagh (Three Billboards Outside Ebbing Missouri; In Bruges); BAFTA winning film and television director, Philippa Lowthorpe and NFTS graduate and RTS Craft and Design Award winning editor, Úna Ni Dhonghaíle (Three Girls); triple Oscar winning Sound Designer and Editor, Walter Murch (Apocalypse Now; The English Patient); Sky TV Director Sara Chenery who has over 25 years' experience working as a Director and Producer for Sky Sports; BAFTA winning multi-camera director, Nikki Parsons (Strictly Come Dancing; Britain's Got Talent); VR Awards nominated NFTS alumna and Games Designer, Ana Ribeiro (Pixel Ripped); BAFTA nominated.director and NFTS alumnus, Michael Pearce (Beast); BAFTA nominated director and NFTS alumnus, Yann Demange (White Boy Rick); BAFTA nominated director and NFTS alumnus, Sean McAllister (A Northern Soul) and BIFA nominated director, Ben Wheatley (Happy New Year, Colin Burstead).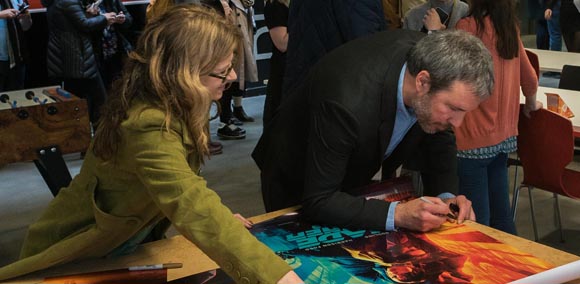 And last but by no means least, we unveiled our very own sculpture of much loved stop motion animation character, Gromit. The sculpture was especially commissioned to mark the upcoming 30th anniversary of Wallace & Gromit being created by Nick Park at NFTS for his Oscar nominated graduation film, A Grand Day Out, which premiered in 1989.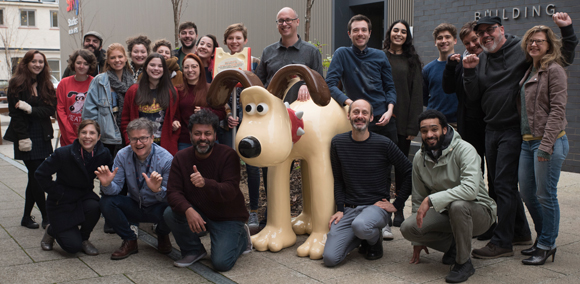 We would like to wish our students, staff and our many industry supporters a Happy Christmas and a prosperous New Year – bring on 2019!