10 March 2022: If you are currently working professionally in screen directing and want to advance your career to the next level, the Prime Video Directors Workshop is the opportunity for you!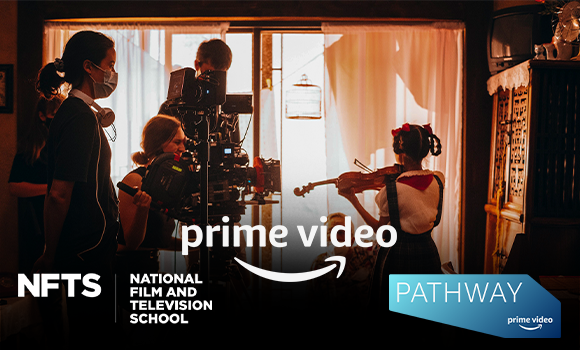 As part of the NFTS' recently announced new three year flagship collaboration with Prime Video, the streamer has committed to supporting Prime Video Directors Workshop, a 12-month course designed specifically to increase the number of people from under-represented groups working in screen directing.
The course takes the form of intensive training in narrative filmmaking, with each student creating a short film by the end of the course. The NFTS ran a Diverse Directors Workshop in 2017 and 2019, receiving approximately 400 applications each year for the six available places.
Six students will be taken on the Prime Video Directors Workshop, starting in May 2022, as they seek to emulate the success of previous students like John Ogunmuyiwa, whose short film Mandem was nominated at the 2020 British Independent Film Awards (BIFAs).
The filmmakers selected will take part in a two-day introductory session (12th and 13th May 2022) followed by intensive training in narrative filmmaking in an innovative, two-week workshop (6th to 17th June). Production of the film projects will take place in in October/November 2022 with Post Production from November 2022 to February 2023. All participants are guaranteed an interview for the NFTS' Directing Fiction MA.
Applications closed on 28 March 2022. For more info, head to the Prime Video Directors Workshop course page here: nfts.co.uk/prime-video-directors-workshop.
#NFTS