BAFTA winning writer-producer Jesse Armstrong gave an insightful NFTS Masterclass, discussing his writing process and creating characters, with a spotlight on his acclaimed satirical comedy-drama, Succession.
Oscar nominated & multi BAFTA-winning writer and producer Jesse Armstrong's work includes co-creating and writing BAFTA winning TV series Peep Show and BAFTA nominated TV series Fresh Meat; writing episodes of the BAFTA winning series The Thick of It; BAFTA winning series That Mitchell and Webb Look; BAFTA winning film Four Lions and BAFTA winning film In The Loop.
In a session hosted by NFTS director, Jon Wardle, Jesse discussed the freedom of working with HBO on Succession and his role as showrunner on the drama, saying "there is definitely a creative team bursting with ideas and as a showrunner, my role is to fine tune and elevate".

Succession, which stars Brian Cox, has been praised as 'An intoxicating mix of wicked comedy & Lear-like tragedy, served up in a bubbling cauldron of dirty deals, betrayals, shifting alliances, plotting and counter-plotting'; following a dysfunctional dynasty clawing at the family-run scandal-plagued media empire.
Discussing writing for the TV hit, Jesse revealed he aims for realistic but complicated characters, saying, "Always steal from life! From what you know and see, it's the best way. When you can say 'Oh, I know that character, yes!', it all kind of clicks into place and characters bounce off the pages".
He went on to add that an open, relaxed writing space for him and his writing team best suits, creating a "human, family dynamic with a sense of honesty to discuss real life; real family relationships and situations. What comes from that is a strong shape as a whole and lots of room to manoeuvre".
When asked about writing within a team, Jesse responded: "I've worked in the writing room a lot throughout my career. A lot with Sam Bain at the start of my career so it feels very organic to work in this way, for me." At the beginning of his writing career, Jesse and Sam (who met whilst studying at the University of Manchester) wrote for the Channel 4 sketch show Smack the Pony and the children's shows The Queen's Nose and My Parents Are Aliens. They went on to write Peep Show, BBC One sitcom The Old Guys, and most recently Channel 4 comedy-dramas Fresh Meat and Babylon. Jesse continued: "We were so lucky at that time to be surrounded by amazing peers in (David) Mitchell and (Robert) Webb who made existing and having a voice to get work out there, just that much more easy".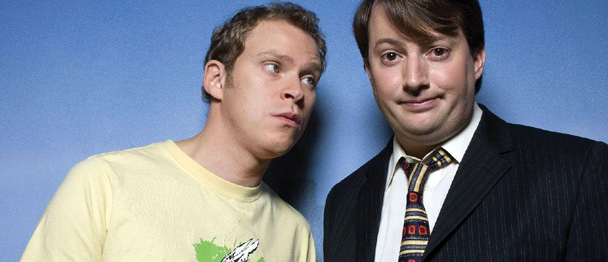 It was this process of collaboration which Jesse encouraged NFTS students to begin and continue throughout their careers, adding: "Collaboration is the key. For feedback, for sparking ideas, for complete collaboration, it just works."
Talking about working with directors, Jesse advised students to "Find someone who gets you. I worked with director Adam McKay on Succession – and because of his comic sensibility and background, having done The Big Short and his ability to tap into this hybrid of comedy-drama, he was the guy." Jesse was asked how to create a good writing-directing team, to which he responded: "Be honest and get to know each other. Oh, and encourage stupid questions, from both parties! 'Stupid' questions are often the best ones! That and doing an honest page-turn early on, is my best advice".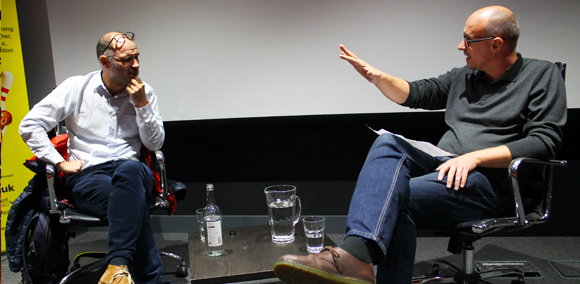 Jon Wardle asked Jesse about his creation of characters, specifically for Succession, and the way to go about creating a compelling show about the privileged elite. "For me, it's not about 'Are these characters likeable and who are you rooting for'. I want audiences to like the tone and the opportunity to think about these people and their lives".
With Machiavellian characters and sharp dialogue, the show; divulging high-stakes drama, plays into the increased fascination of global businesses shaping our media consumption, and hovers in a style between comedy and drama which grants Armstrong's alluring yet heinous characters with heart and edge. When asked about his approach to writing comedy-drama, Jesse explained: "I think there is too much of a divide in comedy and drama in the UK. The US is better at accepting that cross-over. We don't think purely drama or comedy; they have to intertwine. You don't sprinkle comedy on top, it needs to be built into the fabric, from the start".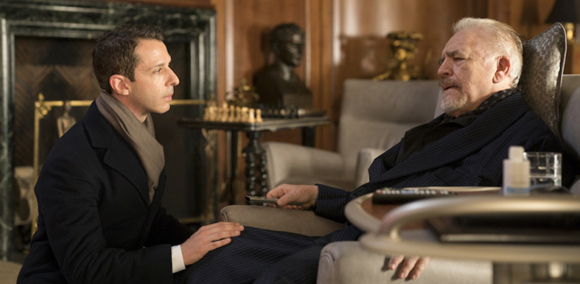 Jesse reveals that, whilst not based on obvious parallels of The Trumps or The Murdochs, and that the squabbling Roy family are entirely fictional, he did create an amalgamation of various powerful families within these characters, saying "They're real people. You have to find truthful ways to introduce them and make them fizz. I love it when that happens and you feel as if they're in the room with you."
To close, Jesse offered advice to the writers in the room, determinedly saying: "Always write what you want, what you feel. I'll always say that. Of course, there comes a times when you have to make a living and your agent might tell you to write what sells, but whatever it is, make it yours; make a little place in people's mind as the one to go to and do it bloody well."
NFTS students regularly benefit from once-in-a-lifetime masterclasses like this one. For more information, visit: www.nfts.co.uk/masterclasses