The NFTS is delighted to announce Shé (Snake), a live action/animation hybrid has been selected as the fifth short film to be made via the BBC Films and NFTS Bridge to Industry Talent Development Programme. It follows the success of four previous shorts made through the joint initiative, which supports and develops emerging new NFTS talent into the film industry.
Shé (Snake) is a blackly comic horror film about a British-Chinese girl caught in the middle of two clashing identities. The pressure births a monster inside her. The film opens in an ordinary setting, heightening into a tense and surreal dream state and will include elements of animation.
The selected proposal is the brainchild of writer/director Renee Zhan, who studied the NFTS Directing Animation MA and will be produced by Jesse Romain, a graduate of the NFTS Producing MA, alongside a team of their fellow NFTS graduates.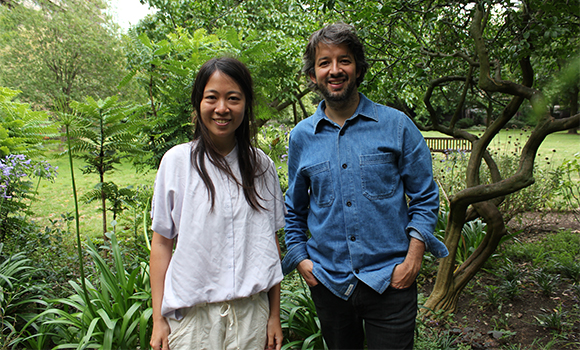 Renee and Jesse graduated from the NFTS in February 2020 and previously worked together on their graduation film, O Black Hole! which was recently selected by prestigious film festivals Locarno and TIFF (Toronto International Film Festival).
Following a fresh call for applications from NFTS filmmaking teams and careful consideration of the submissions, Shé (Snake) was chosen by BBC Films' development team led by Commissioning Executive, Eva Yates and NFTS Executive Producer, Venetia Hawkes. The short films created through the scheme are made available to audiences across the UK on BBC iPlayer, after they have had a window of time to compete in international festivals.
Shé (Snake), writer/director Renee said: "I am so excited to be working with NFTS and BBC Films. I feel very lucky to have their support in making this personal and unique film. I am certain that this will be a great step in my career as a filmmaker."
Producer Jesse added: "I am excited and honoured to be selected. It is such a great opportunity to build on what I learnt and experienced at the NFTS. To achieve this whilst working with the guidance and experience of BBC Films is such a privilege. I am also incredibly excited about the project and look forward to working with Renee again."
NFTS Director, Jon Wardle said: "For the fifth year in a row, this is a truly unique opportunity presented by BBC Films and NFTS. With this partnership, we can continue to nurture and develop fierce new talent like Renee and Jesse who bring their own unique perspectives and will push the boundaries of what is possible in filmmaking."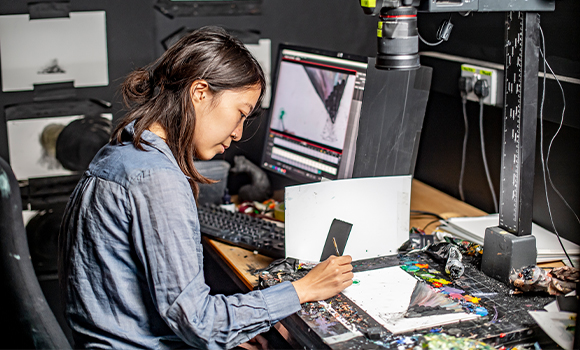 BBC Films Commissioning Executive Eva Yates added: "This partnership with NFTS is an important part of our commitment to working with directors, writers and producers from the very beginning of their careers. Renee's pitch and previous work is outstanding and we are greatly looking forward to working with her and Jesse to bring their new film to life."
The first short film made through the scheme, Diagnosis was directed and written by NFTS alumni, Eva Riley. Eva went on to make her debut feature, Perfect 10, through iFeatures and BBC Films which was selected as one of the 'Great 8' at Cannes. The second short film made through the programme was The Bind. Both its producers Helen Sifre and Marie-Elena Dyche have been developing projects through iFeatures, while its writer-director Caroline Bartleet worked on a short starring Jodie Whittaker. The third film, The Passenger, directed by Roland Kennedy, written by Eoin Doran and produced by Miranda Ballesteros has just been delivered. 2019's project, Skin, written and directed by Mdhamiri á Nkemi and produced by Sabina Smitham is currently in script development. Mdhamiri was recently announced as one of three principal editors on Ridley Scott's Life in a Day Youtube sequel.
24/08/20