The NFTS was delighted to welcome back multi BAFTA nominated, British Independent Film Award winning Director, NFTS graduate, Yann Demange for a Masterclass after a preview screening of his new film White Boy Rick.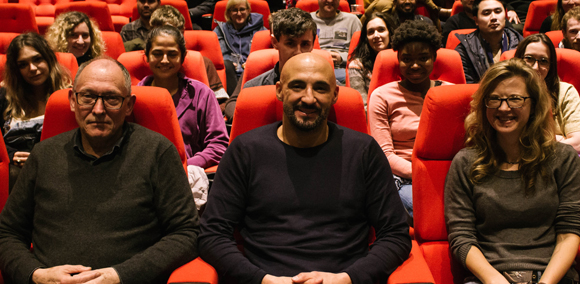 After graduating from the NFTS, Yann directed TV series including Charlie Brooker's Dead Set and the first series of Top Boy – for both of which he received BAFTA nominations. His debut feature '71 was widely acclaimed; The Hollywood Reporter saying "This outstanding, muscular feature debut for French-born, British-based director Yann Demange almost never puts a foot wrong, from the softly underplayed performances to the splendidly speckled cinematography and fine-grained period detailing."
NFTS students were treated to a preview of his latest film White Boy Rick, which stars Matthew McConaughey, Jennifer Jason Leigh and newcomer Richie Merritt in his first acting role. It tells the real life story of teenager Richard Wershe Jr. (Ricky), who became an undercover informant for the FBI during the 1980s, was arrested for drug-trafficking and sentenced to life in prison.
Talking to Ian Sellar, NFTS Co-Head of Fiction, Yann revealed "I connected with the father-son relationship in Ricky's story. And I loved the way the brother and sister interacted. I wanted to make a film about the family, for it to have heart." During the process of developing the project Yann visited the real life Ricky in jail many times to speak with him and help develop a story that had an authenticity to its voice. Yann explained "It's hard to do a true story of someone who's still alive – you feel obligated to them." Casting the role of Ricky was key and Yann told students how they eventually found Richard Merritt via street casting, working with the casting director from American Honey. "One of the scouts found the kid in a school in Baltimore. They went to the principal's office & described the kind of character they were looking for - someone with attitude, the principal pointed to a kid sitting outside the office waiting to be reprimanded for something he'd done that day and said 'you can start with him' – and that was Richard Merritt."
Discussing how he works collaboratively, Yann said he always works with the same editor, Chris Wyatt, and DoP Tat Radcliffe; and that he stayed in touch with his tutors from the NFTS - Sarah Golding and Ian Sellar for advice on scripts and edits. "I sent a cut of White Boy Rick to Ian and he showed where I could cut 10 minutes – and after that it tested much better with audiences, so thanks Ian!", Yann laughed.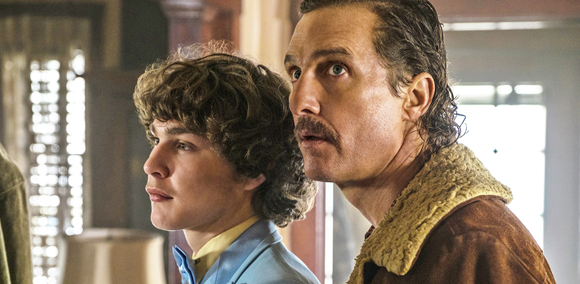 Asked by one of the students about how he came to make '71 Yann said "I always wanted to make a film, but knew my own scripts weren't good enough. I wanted to work with a writer better than me. When a script of '71 was sent to me there was immediately something in it I loved, and I knew that themes I'd been wrestling with and wanted to tell I could put into this. The stars aligned and it just clicked. It's like lightning in a bottle, a film working out."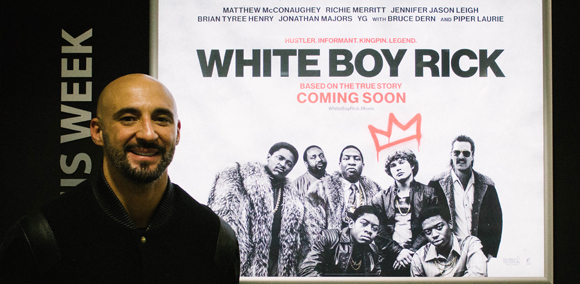 Another student asked if he'd been hesitant about directing a story set in America. Yann encouraged students not to feel they couldn't do things – "You can get arrested by fear, you've just got to take a swing." Explaining, "I was invested emotionally with the real guy, to tell his story. As long as I'm making a personal connection with the character I can get under the skin of a place, place won't ever scare me away from doing a project. If I can't get under the skin of the people though, I'm lost."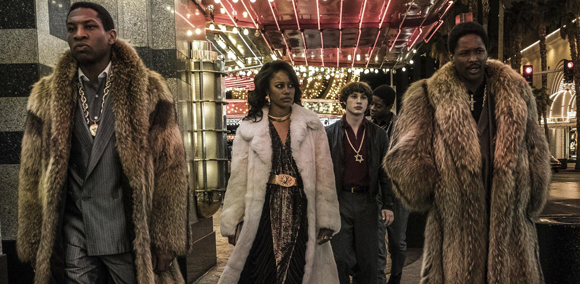 Yann advised students that a key responsibility for a director was to ensure everyone involved in a film shares the same vision for it. "It's on you as a director to make sure you're all making the same film. And it's on you if it's not working out." He described how he had weekly meetings with his HoDs and daily check ins in the mornings during production. But emphasised that this was collaborative - "It's not you as the director passing down your vision to 27 other people, it's all 28 of your imaginations working together, helping you make the same thing."
White Boy Rick is available in cinemas now via Sony