15 February 2022: Channel 4 and the National Film and Television School (NFTS) will offer hundreds of people throughout the UK the chance to discover new careers in the film and television industries.
Face to face taster days held up and down the country will give people insights into the different careers available in the film and broadcaster sectors.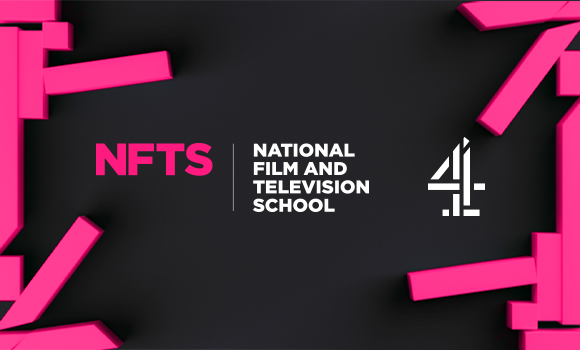 And Channel 4 will also fund scholarship places for up to eight people from lower-socio economic backgrounds to give them the opportunity to complete an NFTS specialist diploma or training course which could help them forge a new career.
A total of twenty-eight taster days will be held between March and October at a range of locations the length and breadth of Britain, including Belfast, Birmingham, Bristol, Cardiff, Glasgow, Leeds and Newcastle.
Funded by 4Skills, Channel 4's training and development strategy, the face-to-face sessions will provide attendees with a free taster of different facets of TV & Film production, along with the opportunity to learn more about the career pathways in each area.
Each taster day will focus on one particular skill, demonstrating the range of careers available – from casting and screenwriting to location management and production accounting. Through this programme, the NFTS hopes to engage with up to 700 people, particularly those new to the industry and from across the nations and regions.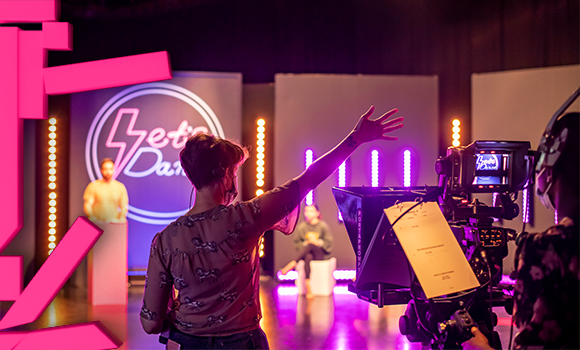 These initiatives build upon the long-standing partnership between Channel 4 and the NFTS, internationally recognised as a model of excellence in specialist higher education and one of the world's pre-eminent institutions in film and moving image.
Sinéad Rocks, Channel 4 Managing Director Nations and Regions said: "We are really proud of our long-term partnership with the NFTS. 4Skills is focused on offering life-changing opportunities and we believe these taster days will provide a great insight into the opportunities in our industry, and the scholarships will mean that we can continue to break down barriers to better representation behind the camera."
Jon Wardle, NFTS Director, said: "Our UK wide hubs in Glasgow, Leeds, Cardiff and the South East are perfectly placed to deliver this new raft of targeted training in partnership with 4Skills. With the constant demand for skilled production crew across the country, highlighting pathways and increasing access into the industry is one of the most pressing issues the sector faces currently. We can't wait to get started on showcasing the huge range of exciting careers that exist within the thriving screen industries."
Andrew Sheldon, founder and Creative Director of Leeds-based indie True North, said: "Coupled with its work with the NFTS, Channel 4's engagement and funding of such initiatives in the nations and regions is vital to the future life blood of the industry.
"By reaching out directly to people who might not have even considered a career in broadcasting or film, a new generation of young and talented people will be given an exciting opportunity."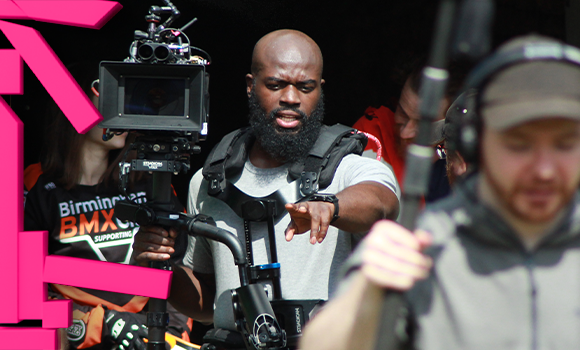 Channel 4 and the NFTS have also announced a theme of Digital and Innovation for their next week of free masterclasses, workshops and sessions which will take place virtually in the week commencing 7th March.
The week will kick off with a masterclass with Sacha Khari (Head of Digital Commissioning, Channel 4) talking with David Whitely – comedian, broadcaster, writer and director from Birmingham – about his passion for digital media, new content and new audiences, and why digital and linear fusion is the future.
Across a busy week there will be workshops led by Dr Alex Connock on 'Why Content Producers Need To Know About AI,' Jasmine Dotiwala on 'How Diversity Impacts Creativity and Why is it Important to get D&I Right to speak to your Digital Community', as well as 'WTF is Digital Commissioning?' with representatives from C4 commissioning and 4Studio.
Check out the schedule and register for these free sessions: nfts.co.uk/channel-4-and-nfts-online-masterclass-training-sessions
#NFTS