Following the new national restrictions introduced in the UK from Thursday 5th November, as a higher education institution, the National Film and Television School will remain open to our students to allow their studies to continue.
At the NFTS we understand that offer holders and those thinking about applying for a January 2021 start will have a lot of questions about how the School will operate during this secondary lockdown and into the new term.
Throughout the pandemic, we have closely followed advice from the UK government, Public Health England and the NHS and continue to abide by their guidance. Ensuring the safety and welfare of our students and staff is and always will be our first priority.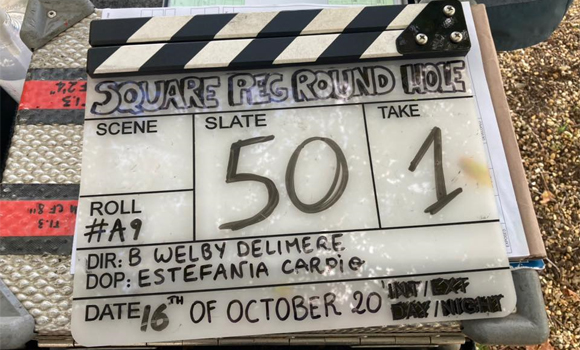 Curious to know what has life been like for NFTS students over the past few months? Read on to gain an insight into how we have adapted to blended learning and new socially distanced protocols on set while still finding time to have some fun!
Production During a Pandemic
Practical filmmaking is at the heart of our educational provision so it is vital that we continue to make the production process as safe as possible for our students. You can read more about our successful return to production following the end of the first UK wide lockdown in June here: bit.ly/2I7CnFR.
Production on @NFTSFilmTV grad films has now officially wrapped!

In the last 4 months, our students have shot 8 Fiction & 10 Science & Natural History films, 8 Commercials, 5 TV pilots, 8 Docs & many more!

Huge congrats to everyone for their superhuman efforts! #NFTS pic.twitter.com/DQAz4knhJt

— National Film and Television School (@NFTSFilmTV) October 5, 2020
You can also read our recent blog that takes you behind the scenes of the Directing and Producing Television Entertainment MA to see what it took to produce the pilot of glitter-tastic celebrity based gameshow Celebrity Cage during the pandemic: bit.ly/2JzH0c1
For non-production lessons and courses, teaching will continue face to face where necessary and tutors will make greater use of Zoom in certain circumstances.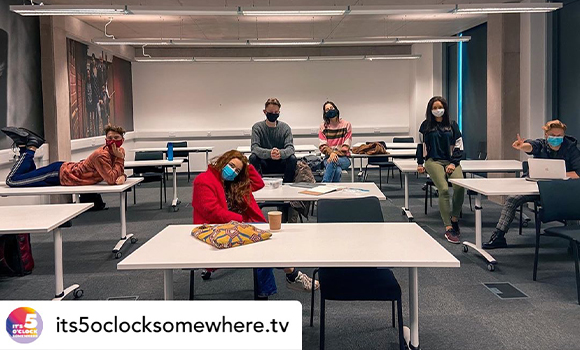 It's Not All Work and No Play!
Very early on, NFTS tutors and staff realised that a huge part of navigating this pandemic was not only to make sure our students were still receiving a world-class training and education but also that they were still experiencing the fun and vibrant atmosphere that comes with being a student at the NFTS.
Along with the usual steady line-up of stellar Masterclasses with some of the most high profile names in television and film and our regular Cinema Club, we recently held The Big Quiz where comedy duo Marcus Brigstock and Rachel Parris tested our students and staff members knowledge on all things film, TV, games, general knowledge and Halloween!
Up To The Challenge
Having already navigated successfully through the first lockdown period earlier this year, the NFTS is confident in our ability to continue delivering the brilliant experiences that we are world renowned for.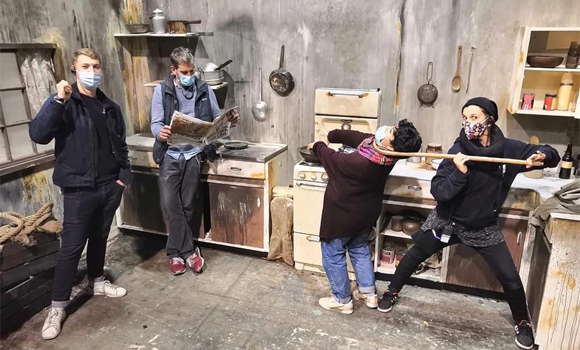 We view each and every one of our 521 students as individuals with unique needs and have worked tirelessly to ensure those needs are met. Having closed the School doors in March, we ensured all students had the equipment and materials they needed to continue their courses within 48 hours and pivoted to blended learning overnight. More recently, students who were notified to self-isolate had groceries delivered to their homes via taxi and most importantly, our support and wellbeing facilities are available to everyone.
We will continue to face challenges head on to ensure the wellbeing of our current students and those who choose to apply and join us next year.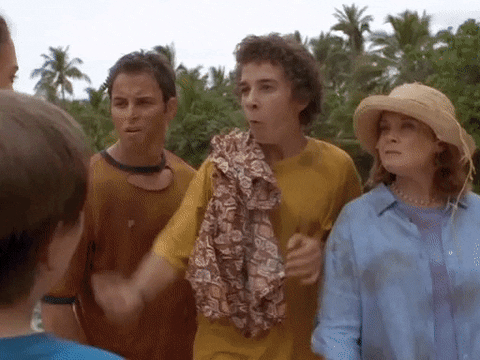 Putting Your Mind At Ease
If you are thinking of applying for a course at NFTS to start in January 2021, we hope this info has helped to put your mind at ease.
If you still have some questions (and we fully expect you do) there are a few resources that are available - please keep an eye on our social channels for confirmation of dates and times.
We will be holding some online Q&A sessions in the coming weeks, where you can 'meet' the Director of the School, Jon Wardle, and ask him any questions you may have about joining the NFTS in 2021. Watch this space! In the meantime, why not check out our 'Q&A' highlight on our Instagram (@nftsfilmtv) that answers our most asked Covid-19 related questions.
You can also email us at info@nfts.co.uk
Apply today at nfts.co.uk/place-available
6/11/20