NFTS students are to compete for the prestigious Cinéfondation prize for an incredible eighth year in a row at this year's Cannes film festival, which takes place between the 14th and 25th May. NFTS graduation animation, Solar Plexus directed by David McShane, written by Jessica Sinyard and produced by Paida Mutonono was picked from 1971 works submitted by film schools from all over the world and is one of just 17 films selected for the Cinéfondation short film programme. Only two of the 17 films selected originate from the UK.
Solar Plexus is about Noah who has not accepted the death of his mother, an astronaut. In order to move on, he must break the umbilical cord that still connects them. The film uses two animation techniques; stop-motion involving two sets and puppets, and oil paint-on-glass.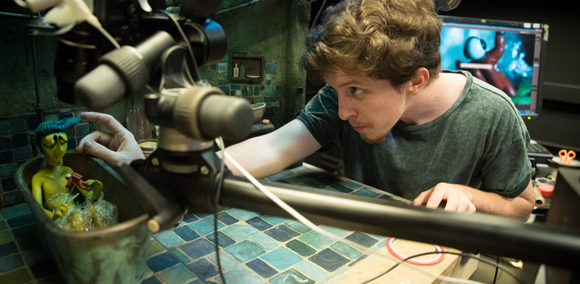 David was inspired by an outline of the story pitched to him by NFTS Screenwriting student, Jessica Sinyard, saying: "Jessica sent me a pitch with an image of an astronaut curled up in the foetal position. The cord coming from the suit reminded me of an umbilical cord and felt oddly emotional."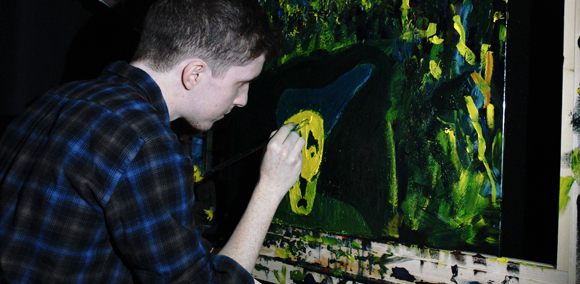 On the film's selection at Cannes, David continued: "It feels wonderful and surreal! I'm excited to see all the other films at the festival. It's particularly lovely to have the time, tears and effort that so many people put into Solar Plexus celebrated."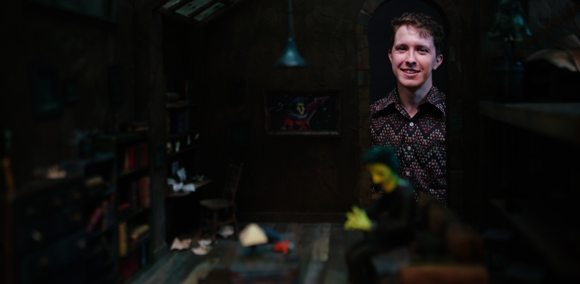 David hails from Worksop in the Midlands and came to the NFTS after completing a degreein English at Oxford university. He was "delighted" when his application to the NFTS was accepted: "I discovered the NFTS when researching animation schools. It was actually the only course I ended up applying for as I loved both the quality of the graduation films and their diversity. I also wanted to learn more about the craft of film and, as the NFTS is a film school that happens to do animation, it seemed like the best fit. I was quite shocked to be accepted, particularly as my plan had been to try and get some more experience and then re-apply. I also thought that the application workshop had been a disaster, so I prepared myself for a rejection. But I was delighted when the news came."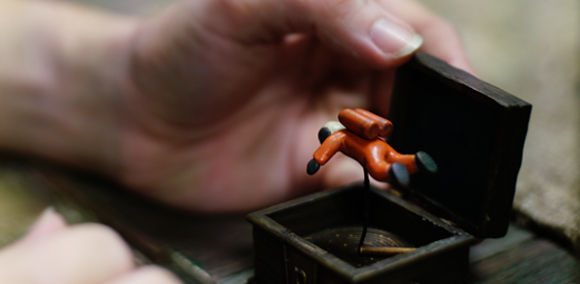 The Solar Plexus Team (All NFTS students who graduated in February 2019): Director/Lead Animator - David McShane Producer - Paida Mutonono Screenwriter - Jessica Sinyard Cinematographer - Lily Grimes Production Designer - Qingling Zhang Production Manager - Lisa Killeen Editor - Francesco Cibati Sound Designer/Dubbing Mixer - Inês Adriana Composer - Will Turner Marketing and PR - Diyana Zaykova Model Makers - Oliver Arnell Argles, Ellen Carnegie, Angus Choy, Alastair Fleming, Emma Hodgson, Thanos Kantzavelos, Lisa Ott, Harry Saxon, Melissa Tague, Becky Weston Colourist and Online Editor - Michael Pearce
The NFTS animation department has enjoyed a huge amount of success with alumni including Oscar winning, Wallace and Gromit director, Nick Park and Peppa Pig creator, Mark Baker. NFTS graduation animations have also won the British Short Animation BAFTA for five years in a row from 2014. If you're interested in finding out more about our Directing Animation MA, apply for the two year MA by 7th July 2019 to start in Jan 2010 - www.nfts.co.uk/animation
Contact for further information: Vicky Hewlett, Head of PR and Communications, NFTS: vhewlett@nfts.co.uk
More content you may be interested in...