NFTS Directing and Producing Science and Natural History MA student, Madelaine Westwood's first year film, Anegada Land of the Iguanas, has been selected for the 2019 NaturVision Wildlife Film Festival.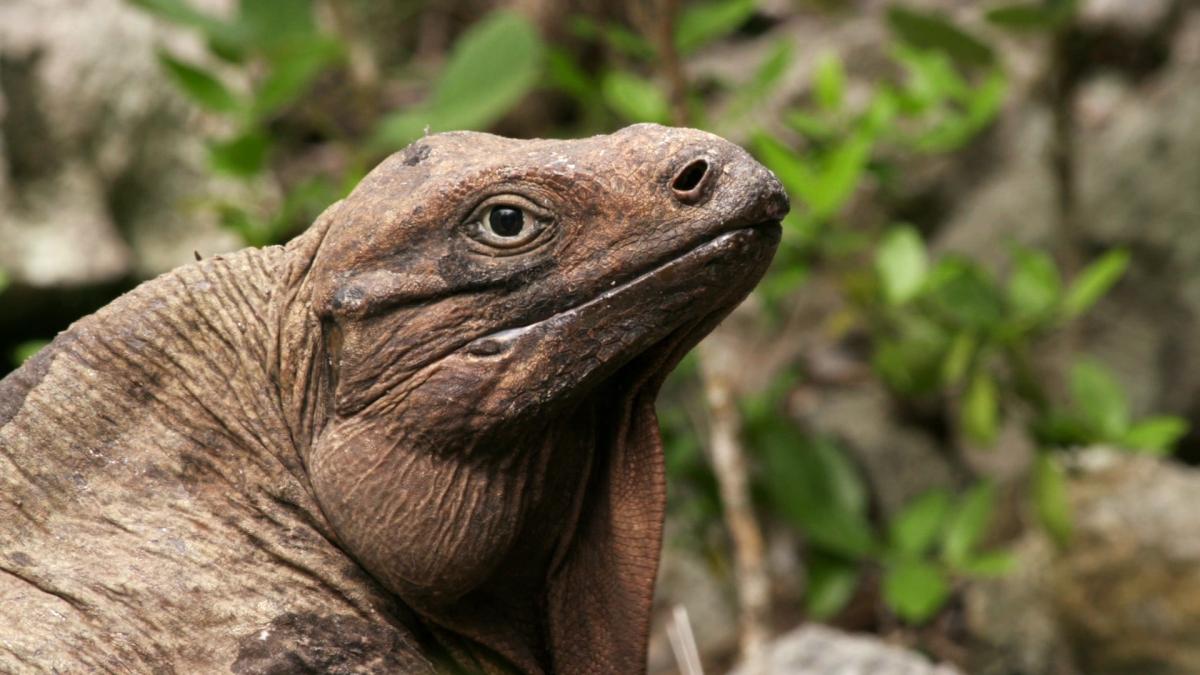 About Anegada Land of the Iguanas: With an ancestral lineage that goes back to the dinosaurs, the Anegada rock iguana once had a homeland that stretched for thousands of miles but today it is perilously close to extinction. Threatened by invasive species, climate change and land grabbing, the last 300 rock iguanas survive on just 28 square kilometres of coral and limestone rock. Protecting them is an immense challenge but Michael Young, a conservationist from the National Parks Trust of Virgin Islands and Kelly Bradley, scientist at Fort Worth Zoo have taken it on.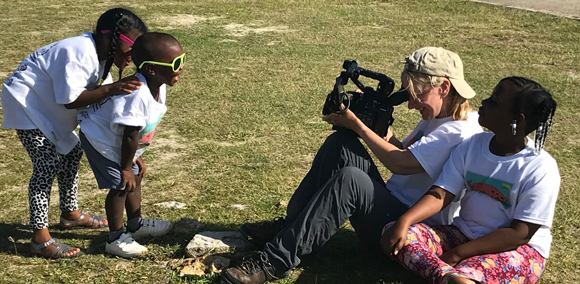 The challenge: Madelaine said: "Anegada Land of the Iguanas was not a straight forward film to make. I had to be sensitive to the politics of the local partners ensuring that each was equally represented whilst keeping editorial control and a balanced story. The location set in the Caribbean sounds wonderful and it was certainly beautiful but the reality was challenging. At just ten miles long and two miles wide, the tiny island we filmed on was pierced by lakes whose base was full of deep slimy quicksand mud and came up to our waists. It took around 45 minutes each way to cross the lake carrying all our kit on our heads to keep it out of the hot water."
"The stars waiting on the other side were rock iguanas, certainly not the prettiest of creatures so making an audience care about them and their fate needed the addition of human presence. I chose the most non-political engaging contributor I could find, an 8-year-old girl Anjuliena who we auditioned from the only school on the island. We also needed to film baby iguanas. as they are the most vulnerable to the feral cats which are decimating the population. The scientists usually find around 20-30 each year, but this year they couldn't find any."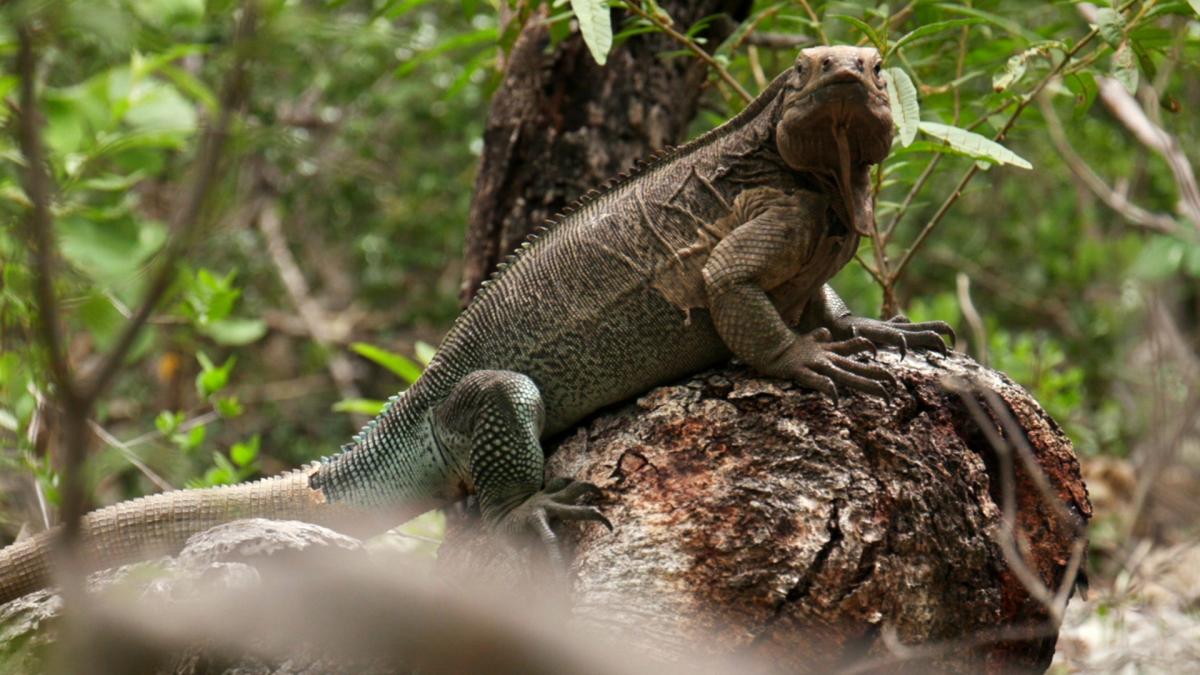 "It was only half way through our filming schedule that they found one baby who fortunately turned out to be quite content to appear in a number of nesting 'sets' with no stress, before he joined older iguanas in the conservation centre. At 3 years old the iguanas are big enough to avoid being cat food and we filmed Anjuliena and her schoolmates nervously releasing the iguanas into the wild and with a final drone shot around the children we could see the iguanas running off to a new life in the wild. But one highlight remained, the main crew of Alex Wickens and myself were treated to an iguana release of our own. On our last morning the scientist, Kelly Bradley took us out to the release site and as we released and said goodbye to 6 juvenile iguanas it was time to thank everyone involved. We had learned a lot!"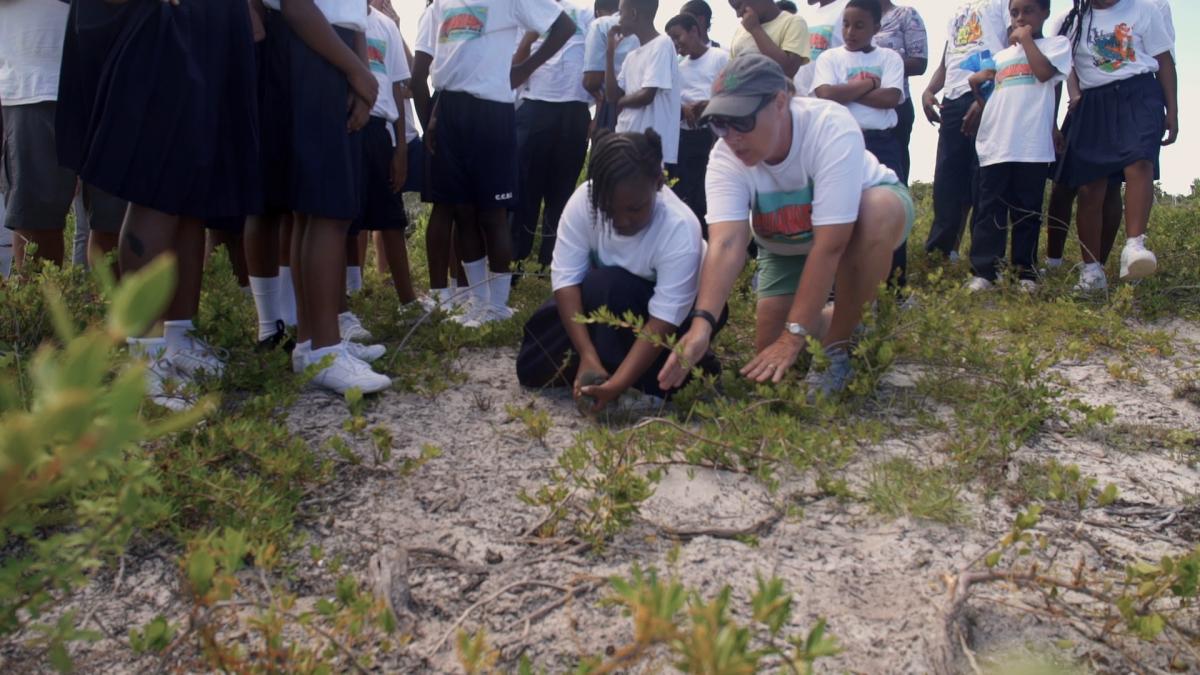 On her film being selected for NaturVision, Madelaine said: "Having my first film as a director chosen for NaturVision Wildlife Film Festival is amazing. The rock iguanas provided a good story but the team who made it deserve every accolade I can give to them. Fellow NFTS students, Alex Wickens, Matt Senior, Sarah Boughton and Ruth Knight were a formidable creative team who gave the conservation partners a film which has already been valuable. The partners are using the film as the core of an international conference on invasive species in the Caribbean. Fort Worth Zoo are using it in their education centre and outreach programme for over 200 schools across the world and clips of iguana behaviour will shortly be featured on their websites. Having actual conservation results plus film festival selection , what more could we ask for?"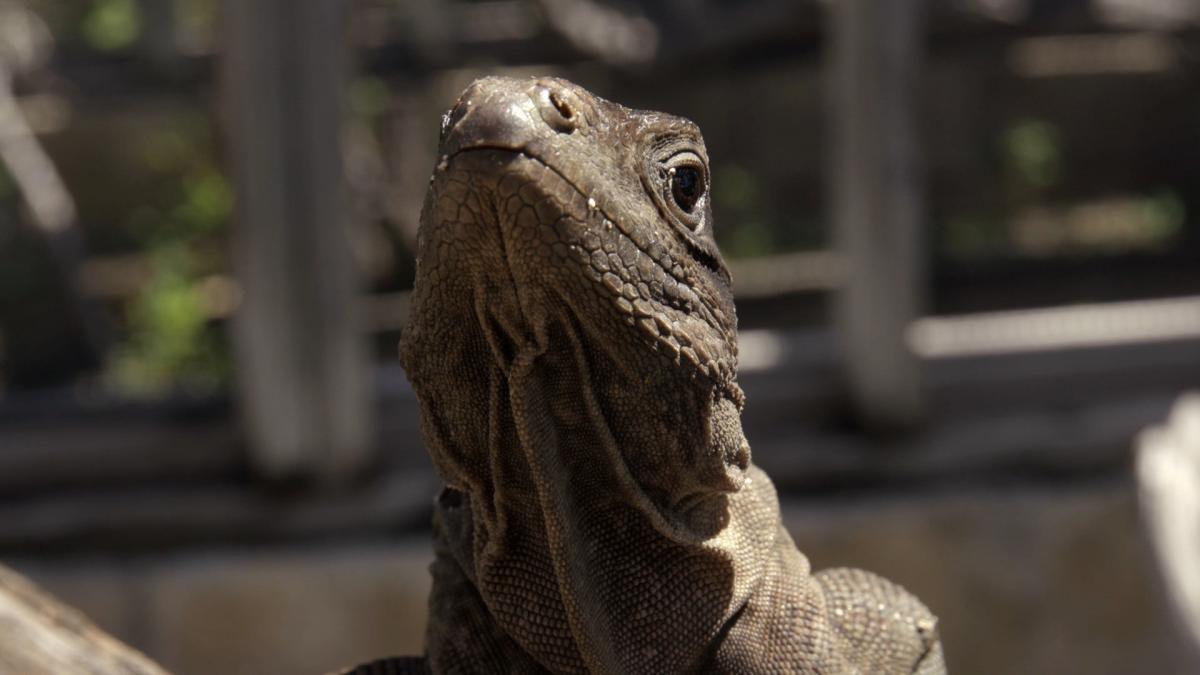 If you would like to follow in Madeaine's footsteps, please visit www.nfts.co.uk/naturalhistory to find out more.
Applications are open until 7th July 2019 to start in January 2020.