An incredible five NFTS alumni have had their projects selected for this year's Creative England iFeatures low-budget feature initiative, that has credits including the BAFTA nominated Lady Macbeth produced by NFTS alumna Fodhla Cronin-O'Reilly. The initiative is backed by the BFI, BBC Films and ScreenSkills.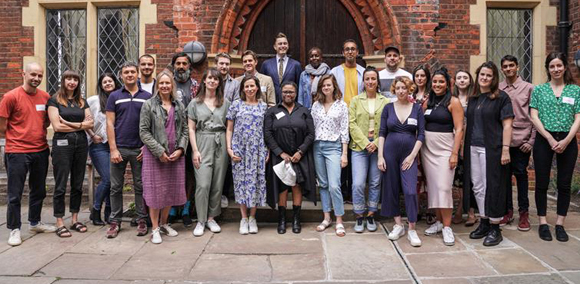 Three of the twelve selected features include NFTS graduates as key members of the teams. Each of the projects are from first-time filmmakers and they will be taken through an entire cycle of development. This will include support for all aspects of the creative process, from inception to the stage when they are ready to be introduced to the market.
Across the next 12 months, the filmmaking teams will participate in residential programmes designed to develop scripts and gear the projects up for production. As per last year, the BFI and BBC have jointly committed to ensuring that at least three of the selected projects progress to production.
Projects benefitting from NFTS alumni include:
Beauty Queens – produced by NFTS Producing MA graduate, Kurban Kassam (Writer/ Director, Billy Dosanjh; Writer, Steve Camden).
Phil And Iain – produced by NFTS Producing MA graduate, Sabina Smitham (Writer/ Director, Fred Rowson)
The End directed and written by NFTS Directing Fiction MA graduate Maria Martinez Bayona, produced by NFTS Producing MA graduates, Kamilla Kristiane HodØl and Emilie Jouffroy