Following the success of the first three short films made as part of BBC Films and NFTS Bridge to Industry Talent Development Programme, we are pleased to announce a fourth project, Skin which will be made by Mdhamiri á Nkemi (writer-director) and Sabina Smitham (producer) with a team of fellow NFTS graduates.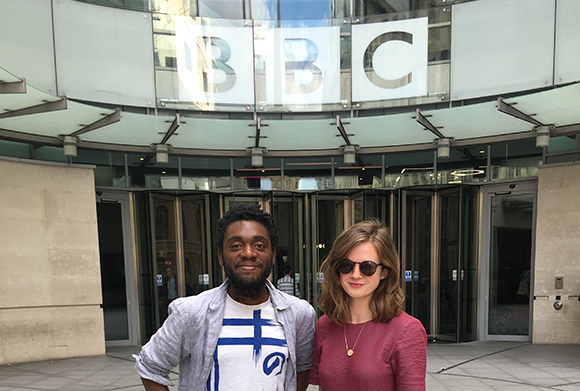 A joint initiative between NFTS and BBC Films, the annual programme supports new film industry talent by providing funding for a short film made by recent NFTS graduates. The short films made through the scheme are made available to audiences across the UK on BBC iPlayer, after they have had a window of time to compete in international festivals.
Following a call for applications from NFTS filmmaking teams and careful consideration of the submissions, Skin was selected by BBC Films' development team led by Commissioning Executive, Eva Yates and NFTS Executive Producer, Venetia Hawkes.
The filmmakers describe Skin as "A deeply intimate coming-of-age drama set in an alternate 21st century world where having sex means switching bodies with the other person. It follows one young person trying to acquire a new identity, and in the process, coming to terms with their own."
Mdhamiri graduated from the NFTS Editing MA in 2018 after taking part in the in the BFI Film Academy Residential for 16–19 year olds, which is delivered by the NFTS. Sabina graduated from the NFTS Producing MA in 2018 and now works in development at Faye Ward's Fable Pictures as well as developing her own projects.
Mdhamiri said, "It's incredibly exciting to get the opportunity to make our short with BBC Films and NFTS, especially on an idea that means so much to me." Sabina added "This film is very close to our hearts, and with BBC Films and the NFTS we've got the two most supportive and creative partners to help us bring it to life. I'm so thrilled - Skin couldn't have found a better home!"
NFTS Director, Jon Wardle said: "We are extremely pleased to continue our partnership with the BBC; The Talent Development Programme is an excellent opportunity for our graduates. The BBC has long been a big champion of new talent, especially at the NFTS, and we are hugely appreciative of this as are Mdhamiri and Sabina who have an extremely bright future ahead!"
Eva Yates said, "It's fantastic to be continuing our partnership with the NFTS this year, and have the opportunity to meet so many great filmmakers on the rise. Mdhamiri, Sabina and their team are setting out to create a short film full of big ideas and we can't wait to see the results."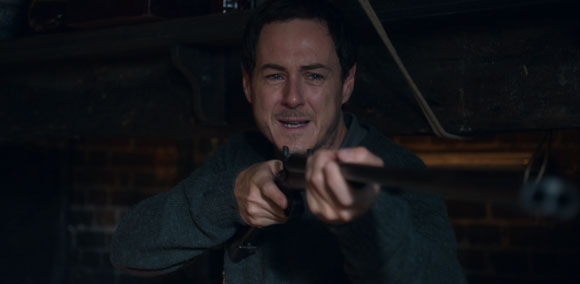 The first short film made through the scheme, Diagnosis directed and written by NFTS alumna, Eva Riley is available on iPlayer. Eva has since gone on to make her debut feature, Perfect 10, through iFeatures and BBC Films. Perfect 10 was recently selected as one of the 'Great 8' at Cannes. The second short film made through the talent development programme, The Bind, is currently on the festival circuit and both its producers Helen Sifre and Marie-Elena Dyche have been developing features through iFeatures, while its writer-director Caroline Bartleet is in post-production on a short starring Jodie Whittaker. The third film made through the programme, The Passenger, directed by Roland Kennedy, written by Eoin Doran and produced by Miranda Ballesteros has completed shooting and is in post-production.