NFTS Directing and Producing TV Entertainment MA first year students are excited to announce their upcoming live multi-camera magazine show, Culture Shock, which puts a spotlight on arts, culture and music.
Each of the five episodes celebrates people who make a positive social impact on their communities and will include live performances, interviews, reviews and/ or demonstrations. The five-day production, which is streamed live from Friday 9th November at 5pm is entirely developed, created, directed and produced by the TV Entertainment Department and also sees collaboration with students from the Motion Graphics and Titles Diploma, Production Design MA and Cameras, Sound and Vision Mixing Diploma courses. Each of the five episodes will be recorded in the School's state-of-the-art 4K multi-camera TV Studio, and can be watched live on YouTube, at 5pm each weekday from Friday 9th November to Thursday 15th November.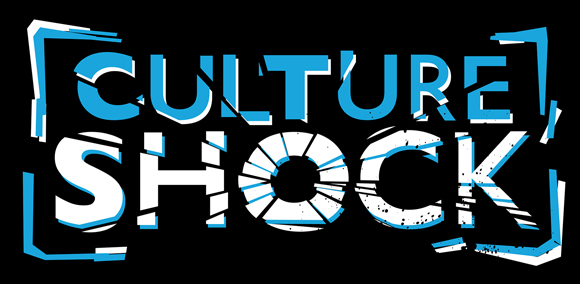 EPISODE 1 – PROTEST – Friday 9th November at 5pm
"Pick up your placards and put on your leather jackets and ripped jeans because we are going full protest on the first episode of Culture Shock!"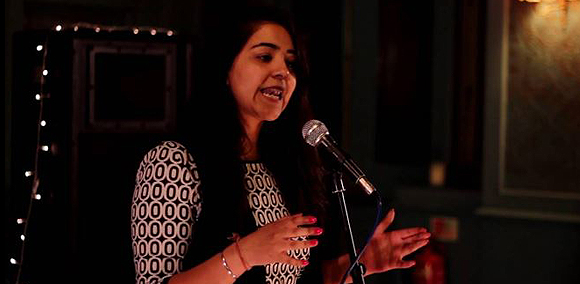 Produced by Alex Cartlidge and Directed by Rohit Baidya, Culture Shock kicks off with guests Rebecca Hendin (Buzzfeed illustrator, cartoonist, designer, artist and animator) and Banana Sharma (Political spoken word artist), alongside reviewer Charlotte Dingle taking a historical look at protest in Ian Hislop I Object exhibition. Indie/punk band Citrus will also be providing live music, plus interviews with beatboxer, rapper and actor Conrad Murray and documentary maker Nikola Ivanovski, who will be discussing his new film highlighting the rise in anti-migrant violence in Italy.
EPISODE 2 – TECH – Monday 12th November at 5pm
"Be ready to discover amazing new technologies that influence the way we perceive the world and its cultures. From revolutionary AI to an incredible 3D dining experience, the second episode of Culture Shock will travel through this fascinating universe!"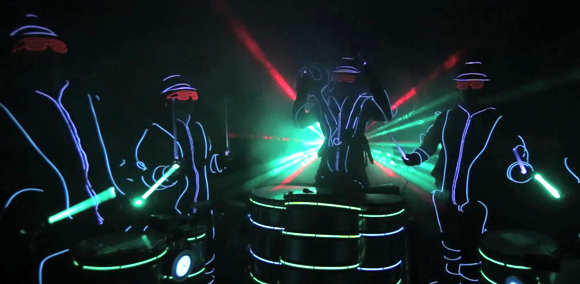 Produced by Sebastien Duchateau and directed by Vicky Swain, episode two of Culture Shock includes guests Alexander Fefegha (Creative technologist) and Richard Williams (V&A Museum) plus VT from the Berlin Festival of Lights with VFX Artist Marin Petkov, mind blowing LED performances from Bam Bam Drum and live music from alternative Belgian trio Tuk Tuk Thailand.
EPISODE 3 – SUSTAINABLE DESIGNS - Tuesday 13th November at 5pm
"The environment is now worse, resources and energies are limited. As we are today, we should promote the sustainable use of resources. Join us on Culture Shock to discuss a sustainable future"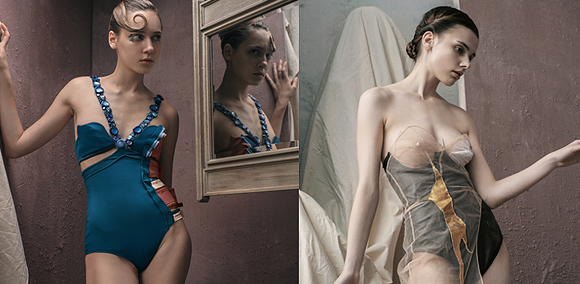 Produced by Ruheng Wang and directed by Liv Mortensen, episode three of the Culture Shock draws focus on the environment, with guests Ana McMillin, (who designed Aylesbury First Development Site) will be discussing Architecture from sustainable design and Ruwen Song, founder of Voiment Intimates, exploring her graduation project Inside the Surface. Joining them are designers Rochelle N Bastien, Chenchen Studios, Laura Jasiuniate and alternative rock band Falling Under.
EPISODE 4 – SUBVERSION – Wednesday 14th November at 5pm
"From witchcraft to London's underground drag king culture, come down the rabbit hole with Culture Shock and discover the stories hidden in the shadows."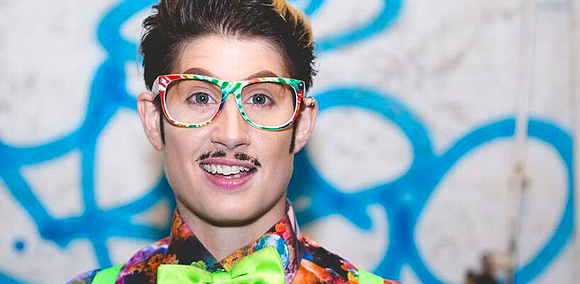 Produced by Olympia Christofinis and directed by Leo Lebeau, the fourth exciting instalment of Culture Shock includes VT Guest and Drag King Adam All, performance artist Joseph Morgan Schofield and contemporary dance company, Union Dance. Joining them live, is Indie Brit Pop band BLESS.
EPISODE 5 – THE HUMAN BODY – Thursday 15th November at 5pm
"We'll be taking a look inside ourselves and the human body on the last ever episode of Culture Shock!"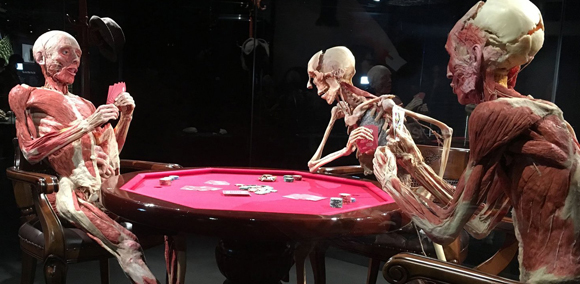 The final episode of Culture Shock is produced by Alex Cartlidge and Vicky Swain, and directed by Nelson Asare. Joining them live is indie rock band Cardinal Kings, extreme contortionist act Claudia Contortionist, as well as discussing motion capture with DFX student Jordan Carter, body art with Painted Peach and a feminist science fiction VR journey at the Warm Worlds and Otherwise Exhibition.
More information and stream live at www.tvcultureshock.com
Follow the team @TVcultureshock on Twitter and on Instagram
Applications are open for the Directing and Television Entertainment MA until the 12th November and the course starts in January 2019 – more info and apply at www.nfts.co.uk/tvent