The National Film and Television School (NFTS) announces that experienced film and TV drama Assistant Director and TV drama training expert, Alison Goring (Mad Dogs; This is England '86) has been appointed as its first Head of NFTS Scotland.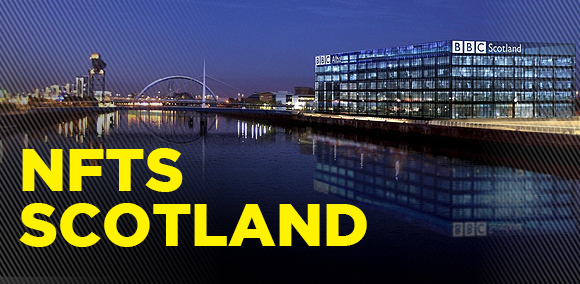 First Minister of Scotland, Nicola Sturgeon announced funding of £475,000 in her keynote speech at the Edinburgh International Television Festival in August 2017, to support plans for the NFTS to open a hub at BBC Scotland's studios in Glasgow and Dumbarton Studios. NFTS Scotland will significantly enhance vital skills provision arising from the expected growth in film and television production in the country and is expected to open in January 2018 with students enrolling from April 2018.
Alison Goring says: "NFTS Scotland is an amazing opportunity for Scotland to have access to the world leading training the NFTS is famed for. There are lots of exciting developments in the industry here in Scotland with the BBC alone committing to launching a new channel and investment of an additional £40m a year to produce local content. The demand for production capability on a high-end scale is growing significantly and NFTS Scotland is well placed to lead the way in ensuring there is sufficient local talent available to meet industry needs. We will develop effective training models in collaboration with industry partners that will not only benefit individuals and the sector but further reinforce the NFTS as the provider of gold-standard training; by, for and embedded in the film, TV and games industries."
Diversity and inclusion are key priorities and there is a joint aspiration that a third of all places in the first two years will be fully funded scholarship places. To that end the BBC and the Scottish Government is making a contribution to a bursary fund which will meet the costs of these scholarship places and ensure that students will be drawn from a broad range of backgrounds.
Specialist courses will be designed to meet the growing needs of film and television production companies in Scotland and will include three-month certificate courses; twelve month full-time and part-time diploma courses; and short courses to provide 'Continuing Professional Development' (CPD) in key film, television and games craft disciplines.
The School will specifically work to address gaps in existing provision by delivering courses other providers aren't currently offering in Scotland, such as Production Accounting, Drama Editing and Factual Development.
Jon Wardle, NFTS Director says: "We are delighted to welcome Alison to the NFTS team. Her experience both as an Assistant Director and in leading local film and TV drama training schemes gives her the ideal skillset and outlook to deliver our ambitious plans for NFTS Scotland."
Contact for further information:
Vicky Hewlett, Head of PR and Communications, NFTS: vhewlett@nfts.co.uk