The National Film and Television School (NFTS) today announces that applications are open for its prestigious Inside Pictures business training and leadership skills development scheme. Now in its sixteenth year, the 2019 programme is open to applicants from around the world who demonstrate a firm commitment to the European film industry. The programme is supported by the Creative Europe Programme of the European Union and ScreenSkills, with the support of the BFI, awarding funds from The National Lottery.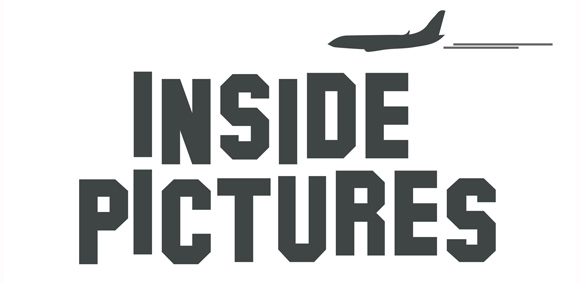 There are 20 places available for executives and producers with at least five years' experience in film or an associated creative industry. Successful applicants will be executives from across the value chain who display determination and an entrepreneurial drive to succeed and who want to lead the EU film industry into the digital future. Apply at www.inside-pictures.com by the 10th of March 2019.
Comprised of three intensive one-week modules and a tailored project, Inside Pictures takes place in London and Los Angeles between June 2019 and January 2020. The scheme develops cutting edge industry business knowledge, management skills, profile and a cross-industry contact network needed for leaders from across the industry to thrive in the global business of film. Seminars, workshops, studio visits and networking events cover all aspects of the international film business - from development through production, financing, worldwide distribution, marketing and exhibition and the latest digital developments.
This year marks the ninth year of the Inside Pictures programme being delivered by the NFTS, one of the world's leading film, television and games schools.
Jon Wardle, NFTS Director, said: "We're delighted to deliver this sixteenth edition of Inside Pictures, a scheme the NFTS is very proud of and which has a fantastic track record in developing leaders in the European Film Industry. The programme has a deserved reputation for the exceptional quality of its content and the high level of participants. We're grateful for the continued support of Creative Europe and ScreenSkills in making this happen. I'm looking forward to meeting this year's cohort and seeing the impact they have on the industry."
Inside Pictures furthermore is delighted to be majority funded by the Creative Europe Programme of the European Union.
Agnieszka Moody, Director of Creative Europe Desk UK, said: We're very proud to see the UK's contribution to boosting skills and encouraging international links between film and TV executives. Programmes such as Inside Pictures reinforce UK's commitment to being a valued partner and a centre of excellence for professional training, indispensable for the European industry to compete on the global stage.
ScreenSkills, backed by the BFI, awarding funds from the National Lottery, has been Inside Pictures' longstanding UK co-funding partner:
Gareth Ellis-Unwin, Head of Film and Animation, ScreenSkills, said: "Inside Pictures reaching its sixteenth year just demonstrates the strength of the programme and the value it adds to the industry. Beyond equipping our future leaders with the necessary skills to step up, the exposure that it offers to global business practice is invaluable. These are the experiences that will help them drive our industry forward and we are thrilled to offer our continued support."
High-level industry professionals in America and Europe, who haven spoken previously on Inside Pictures include:
In Europe:
Andrew Orr – Managing Director, Independent
Hamish Moseley – Head of Distribution, Altitude Film Entertainment
Matt Baker – Head of Acquisitions, HanWay Films
John Letham – Founder & Director, Considered Thinking
Leontine Petit – CEO & Producer, Lemming Film
Malte Grunert – Managing Director, Amusement Park Films
Poonam Sahota – VP Worldwide Acquisitions, Home Entertainment, Entertainment One
Benjamina Mirnik-Voges, Managing Director, Film – Germany, Entertainment One
Duncan Clarke – President of Distribution, Universal Pictures International
Claire Beswick – Founder, The Living Room Cinema
Reno Antoniades – Manager Partner, Lee & Thompson LLP
Tim Bevan - Co-Chairman and Co-Founder, Working Title Films
Steve Knibbs - COO, VUE Entertainment
Christos Michaels - Partner, Lee & Thompson LLP
James Shirras - Joint Managing Director, Film Finances Ltd
Sune Lind Thomsen - Head of Theatrical Distribution, Release & Marketing, SF Film A/S
Susan Wendt, Head of Sales, TrustNordisk ApS
Mark Woolley - Finance & Commercial Director, Ecosse Films
In Los Angeles:
David Koplan – President of Production, Red Granite
Orian Williams – Producer, Northsee
Tracey Becker – Producer, Beachfront Films
J Todd Harris – President, Branded Pictures Entertainment
Anne Thompson – Editor-at-Large, Indiewire
Marc Gareton – EVP Digital Distribution, Warner Bros. Entertainment
Netflix
Alan Brunswick – Partner, Manatt, Phelps & Phillips LLP
Kieran Breen - EVP International Marketing, 20th Century Fox
Eddie Cunningham - President, Universal Pictures Worldwide Home Entertainment
CAA
Rich Delia – Casting Director/Owner, Rich Delia Casting
Craig Emanuel - Partner, Loeb & Loeb LLP
Hannah Minghella – President, TriStar Productions
Amotz Zakai – Vice President, Echo Lake Productions
Ann Johnson – SVP, Littlefield Company
A full list of confirmed speakers can be found at www.inside-pictures.com.
Inside Pictures thanks Ingenious Media for providing scholarship funding for this year's edition of the course.
Ends
Contact for further information:
Corinne Ranaraja: corinne@inside-pictures.com / info@inside-pictures.com
Vicky Hewlett: NFTS Head of PR and Communications vhewlett@nfts.co.uk

About The National Film and Television School
Recipient of the 2018 Outstanding Contribution to British Cinema BAFTA, the NFTS is one of the world's leading film, games and television schools. NFTS graduates have gone on to win ten Oscars and 137 BAFTAs with alumni including cinematographer, Roger Deakins (Oscar winner and 13 times Oscar nominee); BAFTA winning director, David Yates, (best known for directing the Harry Potter films); Oscar winning animator Nick Park (creator of Wallace & Gromit), Oscar winning composer Dario Marianelli and BAFTA winning director, Lynne Ramsay among others. www.nfts.co.uk
Creative Europe
Creative Europe is the European Commission's support programme for the cultural, creative and audio-visual sectors. From 2014-2020, €1.46 billion is available to support European projects with the potential to travel, to reach new audiences and to encourage skill sharing and development.
Launched in January 2014, Creative Europe brings together a Culture sub-programme, which provides funding for the cultural and creative sectors, and a MEDIA sub-programme, which invests in film, television, new media and games.
ScreenSkills
ScreenSkills, formerly known as Creative Skillset, is the industry-led skills body for the UK's screen industries - animation, film, games, television including children's TV and high-end drama, VFX and immersive technology. We work across the whole of the country to ensure that UK screen has access now, and in the future, to the skills and talent needed for continued success. We are supported by industry, through voluntary contributions to the Film Skills Fund (commonly known as the levy), and by the BFI, awarding funds from the National Lottery.