To celebrate 2019 International Women's Day, which takes place annually on the 8th March, we thought we'd look back at some of the incredible achievements of our female alumni over the past year. There are far too many to mention them all but here is a selection and we'll be tweeting about them all day on the 8th March so if you feel we've missed someone out, please join the conversation and let us know who!
Our celebration of female NFTS alumni spans a wide number of disciplines from cinematography and editing to composing, directing and games development and comprises a huge number of achievements with some making history, others winning awards and all making a huge success of their careers. We are certainly #NFTSandproud of all of them!
2018 started with a bang with NFTS women filmmakers winning an incredible three BAFTAs! Not only did NFTS Producing MA graduate, Emily Morgan win the Outstanding Debut BAFTA for her work on I Am Not A Witch (fellow NFTS Producing MA graduate, Fodhla Cronin-O'Reilly was also nominated in the same category for Lady Macbeth) but NFTS Directing Animation MA graduate, Paloma Baeza and Producing MA graduate, Ser En Low both took home Short British Animation BAFTAs for Poles Apart, which was the fifth consecutive year that NFTS graduation films had won this award.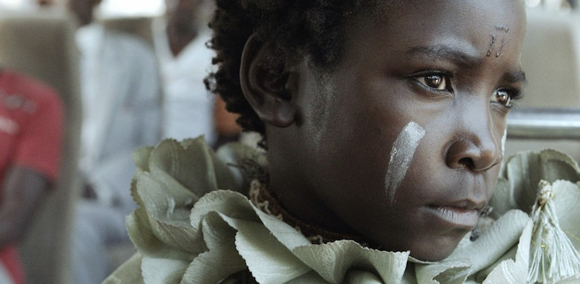 Following the animation theme, NFTS Directing Animation MA graduate, Alison Snowden was nominated for a 2019 Academy Award alongside fellow graduate, David Fine for their short animation, Animal Behaviour.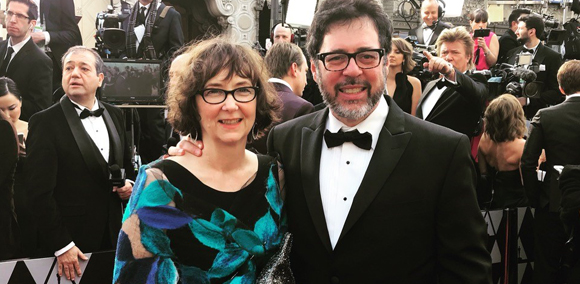 One of NFTS' most prominent female alumni is BAFTA winning director, Lynne Ramsay and her feature, You Were Never Really Here which was released in March 2018 has been widely praised by the critics and was nominated for the 'Outstanding British Film of the Year' BAFTA. Lynne also won Best Screenplay for the film at the 2017 Cannes Film Festival. You can read the write up of a fantastic masterclass Lynne delivered at NFTS last year here.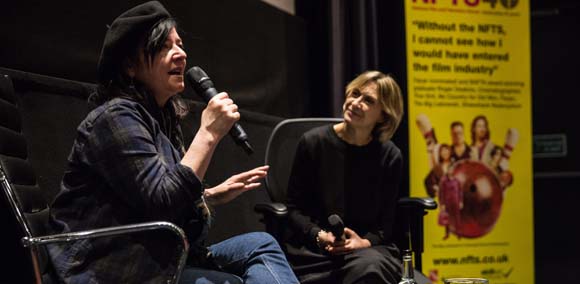 February 2018 was also the first year that a woman cinematographer was nominated for an Oscar (Rachel Morrison for Mudbound) and this year, Rachel shot Black Panther and was the first woman to shoot a film that has grossed over $1bn at the worldwide box office. We have many female cinematography alumni who are also blazing a trail and working on high profile features and TV Series. Charlotte Bruus Christensen is a fantastic example taking the reins as DoP last year on the fantastic A Quiet Place starring Emily Blunt and John Krasinski.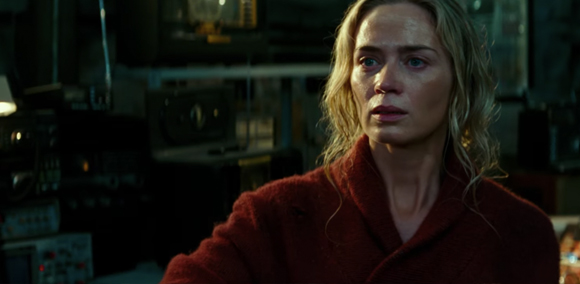 Charlotte is certainly not the only female NFTS Cinematography MA graduate who has been doing great things over the last 12 months. Vanessa Whyte is DoP on an upcoming ITV Series called A Confession starring Martin Freeman and Imelda Staunton. Vanessa was also DoP on BBC's acclaimed series, Snatches: Moments from Women's Lives commissioned to mark 100 years since the vote was extended to women. Vanessa delivered a memorable masterclass with the series production designer, Alison Butler last year which you can read here.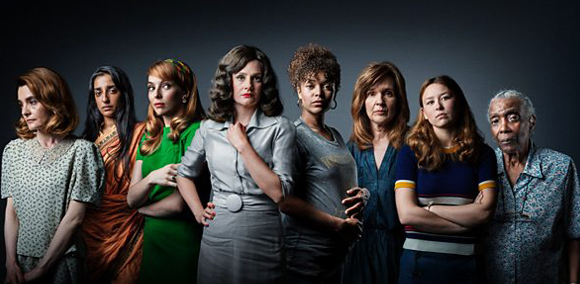 Another notable Cinematography MA alumna is Primetime Emmy nominated, Suzie Lavelle. She is in post-production on the highly anticipated BBC adaptation of His Dark Materials. She was also DoP on three episodes of Sky One's star studded Curfew starring Sean Bean and Adam Brody, two episodes of Sherlock and shot two episodes of BBC's war drama miniseries, World on Fire which is scheduled to air later this year.
Jannicke Mikkelsen who graduated from the NFTS Cinematography MA in 2015 worked as VR Director on 'VR the Champions' for rock band, Queen and she is currently working with NASA on creating a VR world where you can walk on the moon to celebrate the 50th Anniversary of the Moon Landing.
Fellow Cinematography graduate, Ula Pontikos shot the multi BAFTA nominated Film Stars Don't Die In Liverpool which starred Annette Bening and Jamie Bell; Kate Reid shot TV series, Press and a new series for Amazon Prime called Hanna; Natasha Braier was invited to join the ASC this year and has Honey Boy coming out this year which premiered at the Sundance Film Festival and Maja Zamojda was invited to join the BSC this year and has The Spanish Princess coming out later this year.
Staying with Cinematography, Chloë Thomson shot two series for the BBC which were directed by fellow NFTS alumna, Mahalia Belo – the first was six-part supernatural thriller, Requiem and the second was an adaptation of Andrea Levy's The Long Song set on a Jamaican slave plantation, which aired in December and starred Lenny Henry and Captain America's Hayley Atwell. Mahalia who graduated from the NFTS Directing Fiction MA in 2012 won the Breakthrough Talent BAFTA for her work on TV movie, Ellen.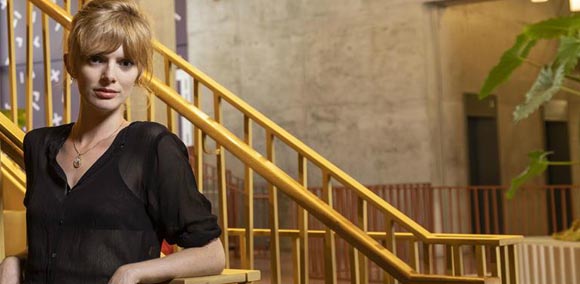 Directing Fiction MA graduate, Rose Glass was the 14th female NFTS graduate to be named a Screen Star of Tomorrow – read all about it here!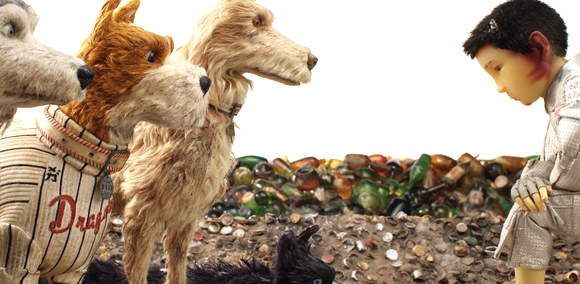 Achievements by female NFTS Digital Effects MA graduates span all three disciplines that we specialise in: CG, Colour and Compositing. Recent Digital Effects MA graduate, Gillian Simpson who graduated in 2017 has already worked as Digital Compositor on the Oscar nominated stop frame animation movie, Isle of Dogs directed by Wes Anderson. And not only that, she has just finished working as Digital Compositor on Tim Burton's Dumbo, which is due out later this year. Gillian isn't the only DFX graduate who worked on big blockbusters over the last 12 months – another fantastic example is Shivani Shah who also graduated in 2017 and worked as VFX Artist on Ready Player One and Layout Artist on Avengers: Infinity War.
Sara Buxton who graduated from the Digital Effects MA in 2015 has worked on a huge number of films and TV series including The Little Drummer Girl, Fighting with Family, Stan and Ollie and Dumbo as Assistant Colourist.
Continuing the blockbuster theme, Eva Kuntz has been concept artist on a large number of feature films including Mary Poppins Returns, Fantastic Beasts: The Crimes of Grindelwald and the forthcoming Spider-Man: Far From Home. Jessica Sinclair is credited in the same role on Game of Thrones including season 8 which airs in April and also Jennifer Groves as Special Effects Technician and Cinematographer Kate Reid has worked as an Additional Director of Photography.
Lucia Bulgheroni, who graduated from the NFTS Directing Animation MA in 2018 has had a stellar year with her graduation film, Inanimate, which won 'Best Graduation Film' at the prestigious Annecy Animation Festival and was nominated for the Cinefondation Award at Cannes. The film was also awarded the Special Jury Prize at the 2018 Student BAFTA awards which were held in LA.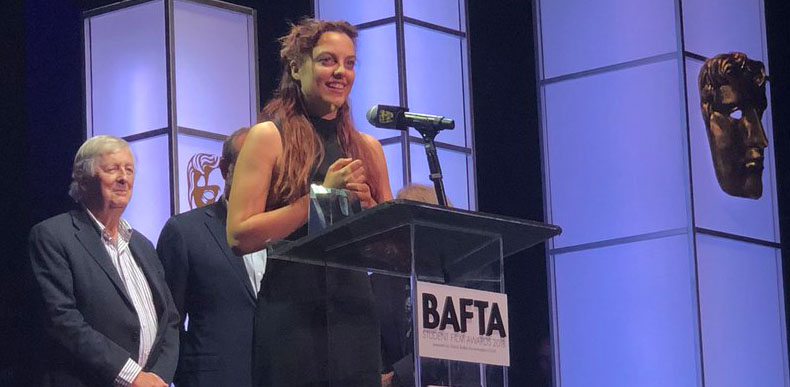 Screenwriting MA graduate, Malorie Blackman made history this year when she became the first person of colour to write an episode of Doctor Who which was praised for its portrayal of historical racism and Rosa Parks.
Another recent graduate who has achieved great things is Screenwriting MA graduate, Laurie Nunn who created and wrote the Netflix smash hit, Sex Education which has been watched by over 40 million viewers and a second series has been commissioned.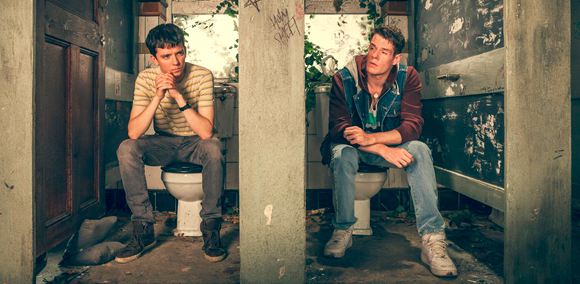 Fellow Screenwriting MA graduate, Krysty Wilson-Cairns has also achieved great things in the past 12 months. She has teamed up with writer/ director, Edgar Wright to work on the screenplay for a horror project set in London called Last Night in Soho. She also has a number of screenplays in various stages of production including a World War I screenplay called 1917 which she has co-written with Sam Mendes; an adaptation of a novel by Charles Graeber called The Good Nurse - which tells the true story of the pursuit and capture of nurse and prolific serial killer Charlie Cullen - and an adaptation of Gay Talese's novel The Voyeur's Motel which is also to be directed by Sam Mendes with Steven Spielberg producing.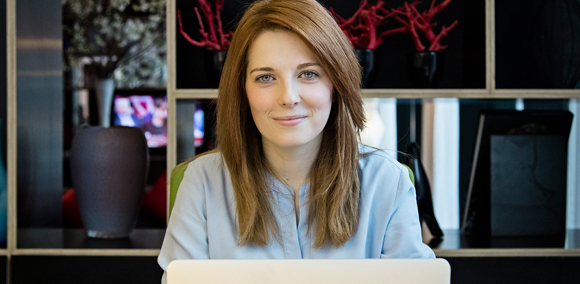 Directing Fiction MA graduate, Joanna Hogg's new film The Souvenir, which she wrote and directed, was the winner of the 2019 'World Cinema Dramatic' award at the Sundance Film Festival. The film stars Honor Swinton Byrne, Tom Burke and Tilda Swinton and concerns a shy film student who defies the wishes of her protective mother and enters into a turbulent relationship with an untrustworthy man which threatens to destroy her dreams.
BAFTA and IFTA winning editor, Úna Ní Dhonghaíle who graduated from the NFTS Editing MA in 1997 is another trailblazer and inspiration for all aspiring editors. In 2018, she won a BAFTA for her work on BBC mini-series, Three Girls which is based on three young girls who were groomed, sexually abused and trafficked by British Pakistani men in Rochdale and about the failure of the authorities to do anything about it. Úna came in to talk to NFTS students about Three Girls with the series director, Philippa Lowthorpe last year – read all about it here. Úna also came in to deliver a masterclass in January this year with director Jon S. Baird on Stan and Ollie which you can read here.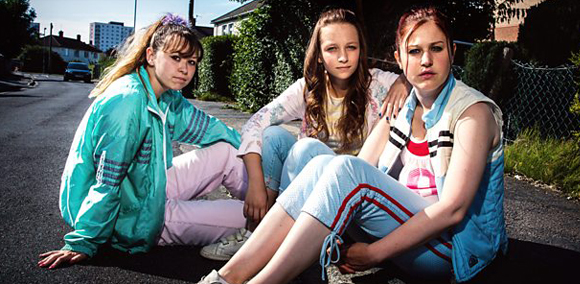 Another NFTS Editing MA alumna, Annie Kokur edited Netflix's "gripping" series, Safe – described in the Guardian as binge-worthy: "You'll be up, bingeing, wolfing down the episodes, doing that thing: the midnight Net-feast" and is in post-production on Sky One Comedy Drama, Brassic.
Directing and Producing Television Entertainment MA graduate, Abigail Dankwa has been gallery director on a number of non-scripted programmes over the past 12 months including 24 hours in A&E, GPs Behind Closed Doors. She has also been Studio Director on general knowledge quiz show, Wonderball and Multi-Camera Director on An Evening with Chickenshed with David Walliams and Jonathan Shalit.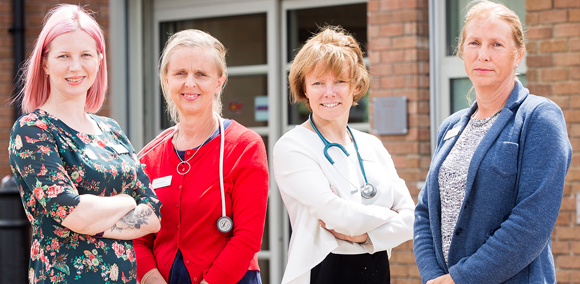 It's been a great year for female documentary makers with NFTS Directing Documentary MA graduate, Kate Stonehill winning the prestigious 'Best Student Documentary' Grierson Award for her graduate documentary film Fake News Fairytale. Fellow NFTS Documentary MA graduate, Sandhya Suri's short film, The Field was nominated for a BAFTA in February this year and Directing Documentary MA graduate, Lottie Gammon directed Louis Theroux's recent documentary, The Night in Question which deals with the difficult subject of students charged with sexual assault. She also directed a behind the scenes documentary on IKEA in 2018 for the BBC called Flatpack Empire. BAFTA winning NFTS graduate, Molly Dineen's Being Blacker charting the life and times of South London legend Blacker Dread is described as "an essential city story" by Time Out which gave the film a 4 star review and fellow BAFTA winning documentary maker, Kim Longinotto's Shooting the Mafia about fearless photojournalist Letizia Battaglia is described by Screen Daily as "compelling and moving".
NFTS is not just about film and television – we also have a very active Games Design and Development MA. Ana Ribeiro, who graduated from the NFTS in 2015 is another trailblazer. Her grad project, Pixel Ripped was recently nominated for 'Best Game' at the VR Awards and is the first NFTS graduation project to be commercially available on Oculus and PSVR.
Games Design and Development graduate, Laura Dodds was been nominated for the MCV Women in Games 2018 Rising Star of the Year – Development Award, which was won by NFTS graduate, Naomi Kotler in 2017. Composing MA graduate Jessica Curry was recipient of the Outstanding Contribution Award at the MCV Women in Games Awards. Jessica is co-founder of the British video game development studio The Chinese Room and has won many awards including a BAFTA in 2016 for her music for the PS4 game Everybody's Gone to the Rapture and she also presents Classic FM's video games show, High Score, on Saturdays from 9-10pm.
Continuing the composing theme, Composing MA graduate Alexandra Harwood composed the score for The Guernsey Literary and Potato Peel Pie Society directed by Mike Newell and The Escape starring Gemma Arterton while fellow grads, Natalie Holt composed the music for Three Girls, Press and Pin Cushion and Sarah Warne the music for Channel 4 hit series, Humans and documentary, Steph & Dom: Can Cannabis Save Our Son?
What a year! So now we throw the gauntlet to our readers – join in our conversation on Twitter @NFTSFilmTV and tell us which women film, TV and games makers you would like to celebrate?!