Supported by Walt Disney Studios Motion Pictures UK

The recent NFTS 'Diverse Directors Workshop Showcase' was a resounding success, with key players from the film and television industry attending a packed event to preview the short films made by five of this year's talented Directors.
A ground breaking scheme now in its third successful year, the 'Diverse Directors Workshop' was launched in 2017, with the aim of increasing the number of women working in screen direction as well as people from BAME backgrounds and those with disabilities.
The 2019 Directors, Chloe Askari Pope, Olivia Hetreed, Abena Taylor-Smith, Nichola Wong and John Ogunmuyiwa garnered a highly enthusiastic reception from the audience after their films were showcased at Channel 4's London HQ.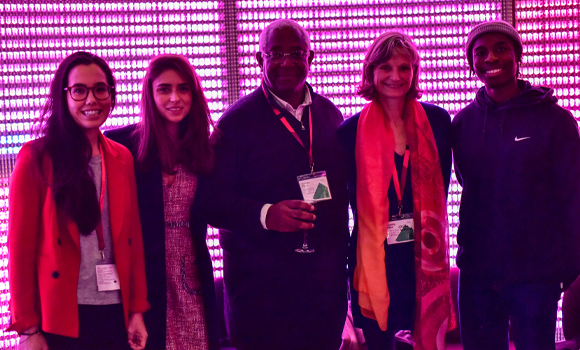 The course leader of the Diverse Directors Workshop is writer, director, producer and talent development tutor, Alby James OBE, a black Briton who is passionate about ensuring the film and television industry embeds diversity and inclusion in both employment and the creative processes.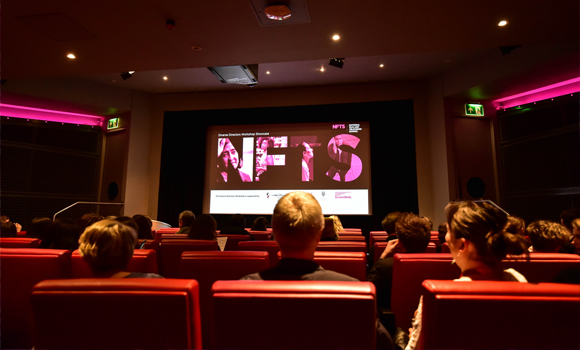 Alby James commented: "The improved opportunities for the students of the previous two cohorts of this course is a testimony to its value. This year, as before, we have encouraged the students to express their own voices, enabling you to appreciate the value of pursuing a policy of increasing the diversity and inclusion of women and BAME individuals as Directors in the industry."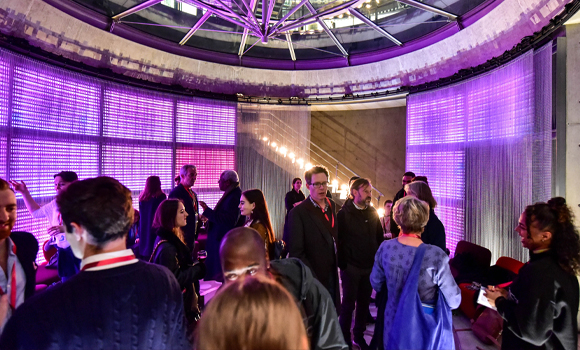 During the post screening networking event, leading industry figures echoed Alby's comments, with many highlighting how keen they are to see what comes next from this year's cohort.
About the 2019 Diverse Directors:
Director: Chloe Askari Pope | Film: Orla and the fish
Chloe Askari Pope is an award-winning advertising creative, writer and debut director. Her advertising work has won acclaim internationally and has been shortlisted at Cannes Lions. Her campaign #ViolenceIsViolence went viral, gaining over 12 million views in a few days and sparked an international debate around domestic abuse.
Taking her first step into directing, Órla And The Fish is her directing debut. The film looks at the rife issue of loneliness amongst the elderly. She is currently working on her next film project; Panir. Chloe is passionate about good storytelling and loves creativity that cleverly communicates something; be it a feeling, an issue, or a human truth.
Director: Olivia Hetreed | Film: Home From Home
Olivia Hetreed is the multi-award-winning screenwriter of Girl With A Pearl Earring and Wuthering Heights. Recent international films include Finding Altamira, starring Antonio Banderas, Bosnia's first animated feature, Birds Like Us, and Mohamed al-Daradji's The Journey, Iraq's Oscar entry for 2018. She is preparing to direct her first feature, Mrs. Robinson's Disgrace.
Previously she was a Film Editor, working on many dramas and documentaries and has recently stepped down after six years as President of the WGGB, the largest writers' union in Europe.
Director: Abena Taylor-Smith | Film: The Best Is Yet To Come
Abena Taylor-Smith is a UK based writer and filmmaker. Her multi-award winning short film, Ladies Day, is supported by Creative England and Sky Arts. It was selected for the BFI Flare/ British Council Five Films For Freedom campaign and has screened at festivals worldwide. The Best Is Yet to Come is her second short, a coming-of-age drama.
She is a BFI Flare mentee and is currently in development with her next project through the BFI Film Hub North Screenwriters Lab. Unfortunately Abena was unable to attend the Showcase due to a prior engagement at a prestigious film festival in America.
Director: Nichola Wong | Film: The Passing
Nichola loves to create beautiful and emotional narratives, often placing her characters in out of the ordinary situations that push them to their emotional limits. Her first short film Skinship played at over 20 international film festivals. Her second short film Murmurs will start its festival life at BAFTA qualifying festivals Underwire (nominated for Best Director) and Aesthetica.
In addition to being selected as one of the filmmakers on the Diverse Directors scheme she was recently selected as a participant for BFI Network & BAFTA Crew talent development programme.
Director: John Ogunmuyiwa | Film: Mandem
John Ogunmuyiwa is an award winning Nigerian-born London-bred filmmaker who works in both documentary and fiction. His work draws upon a constant questioning of what it means to be normal. Using daily observations as a base, he tends to bring a tinge of surrealism into his work. All with the aim of telling untold stories from a different perspective.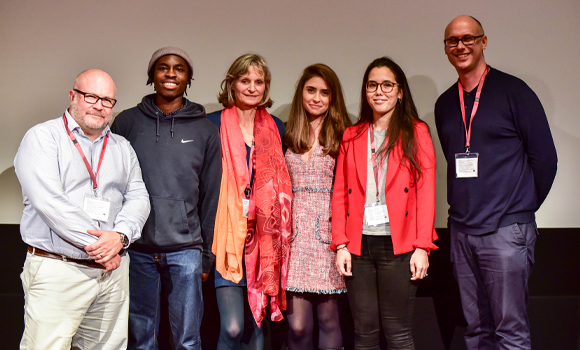 NFTS Director, Jon Wardle said: "The Diverse Directors Workshop continues to be an incredibly important initiative for the NFTS. The School is committed to being a catalyst for change by affording more opportunities to underrepresented groups. We are passionate about ensuring future film makers in the UK reflect our society and that audiences feel seen and heard. We hope this hugely successful initiative will help create the lasting changes needed in our industry.
The demand this year has been unprecedented and none of it would be possible without our sponsors ScreenSkills, EON Productions, County Hall Arts Trust and Disney. We'd like to thank them for their ongoing support."
More information on the next NFTS Diverse Directors Workshop will be announced soon.
Whether you're working in the industry already or wanting to start a career, the NFTS teaches critical skills in a real studio environment. Our world-class tutors, once-in-a-lifetime Masterclasses and vast network equip you with all you'll need to build a successful career bringing great ideas and stories to life. There are still places available on certain courses for January 2020 so apply NOW to transform your future. Scholarships and bursaries available.
For more information on which courses currently still have places available, go to: https://nfts.co.uk/places-available