The NFTS is very pleased to welcome Annie Gaudet, the new Course Leader of the NFTS' unique Production Accounting Diploma. Annie has worked as a Post Production Accountant on many recent Hollywood blockbuster titles including Mary Poppins Returns, The Nutcracker and the Four Realms, Beauty and the Beast, Into the Woods and The Wolf of Wall Street to name just a few.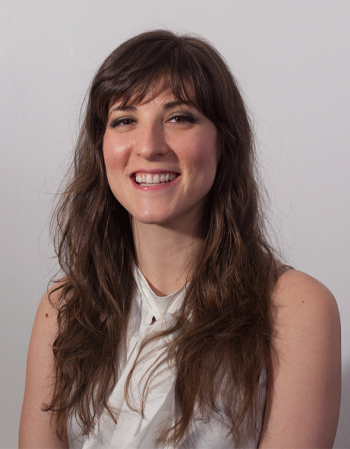 Annie recently set up the London office of Trevanna Post, a company that has been the film industry's premier post production accounting firm for over 20 years with offices in New York and LA.
Here Annie tells us about her career path to date, what the NFTS Production Accounting course can offer potential students beyond graduating and how with the right skills, a career as a Production Accountant in film and television could work for you too!
Hi Annie, a very warm welcome to the NFTS! Can you tell us about your career in Production Accounting to date?
My career began in early 2011 while working at a boutique accounting firm in NYC. One of our clients had a small film project that required cost reporting in Global Vista. It was in that moment, when I switched from processing annual tax returns to film accounting, that I was hooked! I found Trevanna Post later that year and have been with them ever since. I've had the pleasure on working on a variety of projects (indie to large scale feature films), and building a great relationship with the post production community in New York. I've recently moved to London to open our UK branch, and couldn't be more pleased with how lovely the post production accounting community is here!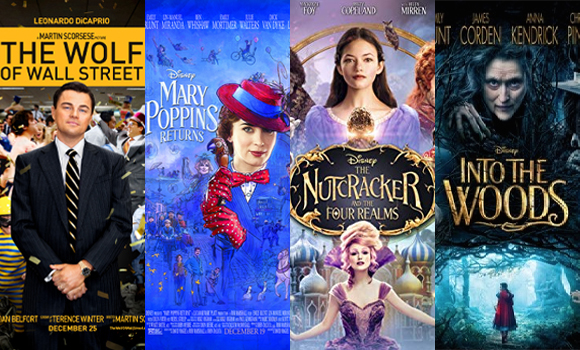 What qualities are you looking for in applicants to the NFTS Production Accounting Diploma course?
I am looking for people who are enthusiastic about understanding film accounting from start to finish. The course is structured to mirror a realistic production accounting path: entry level tasks like building physical files, to making cost reports and cash flows. We want to build a solid foundation so that upon completion of the course, the student will feel comfortable with film accounting softwares and general processes, making them a viable candidate for production and post jobs in the industry!
What are the top 3 reasons a potential student should apply?
To learn more about film accounting (how to use film accounting-specific softwares, key concepts and reporting functions).

Network with classmates and hear from industry and expert guest lecturers.

Build confidence when applying for jobs.
What might an average day look like for a Production Accountant?
Every day is different, no matter what you imagine your agenda to be. My days are filled with unanticipated conversations that result in analyses, projections, and estimates. During the week, I am doing everything from purchase order approvals/entry to payroll submissions to check runs – there's never a dull moment. I enjoy film accounting because it is never one-note! And no matter how many projects you do, each one is incredibly different.
What does a Production Accountant need to be good at?
You need to be incredible at multi-tasking and management (both of yourself and others).
What's been the highlight of your career so far?
I would have to say opening the UK branch of Trevanna Post. I've done several big projects that were exciting, but nothing compares to building a team from scratch. I love teaching/guiding/mentoring!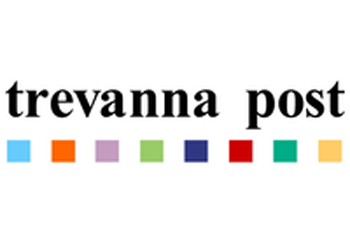 How did you get into accountancy and in particular Production Accounting?
I did small business development in NYC after university and realised that of the processes I was involved in, I tended to like/appreciate the ones that included spreadsheets and analyses, so I returned to school for accounting. After a year of general accounting, I found myself working on a small project at the boutique accounting firm I worked at and recognised that this was less dry than tax returns, a great way to blend my desire to be a part of the creative community but also exercise my analytical skills.
What appealed to you about Production Accounting?
The idea of working on so many different films!
Why is the Production Guild's support of our Production Accounting Diploma so key?
They are a pillar in the industry, enhancing the trade with all of their programs and initiatives, and providing the community with so many resources from publications to networking opportunities to incredible holiday parties.
Finally, what is the reality of life on a television or film set?
I can tell you that production accounting requires long hours – and you're probably not going to be hanging out with the cast regularly!
"You could not have a successful production without a very good accountant. If you're interested in finance, why would you not want to work in our business?
It's glamorous and it's fun and at the same time you're bringing a skill which is really vital for making not just the productions work, but the companies work. Therefore, if you're going to be an accountant, why not work in a fun business?"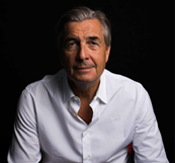 ​ Andy Harries, CEO of Left Bank Pictures, Executive Producer, The Crown