23 June 2021: In October 2020, the NFTS announced a ground breaking three year partnership with the BBC which included a newly developed scholarship scheme enabling up to 20 diverse students to benefit from the high quality of teaching at the NFTS and to strengthen the off screen diversity pipeline. The first cohort of BBC funded scholars began their studies at the NFTS in January 2021.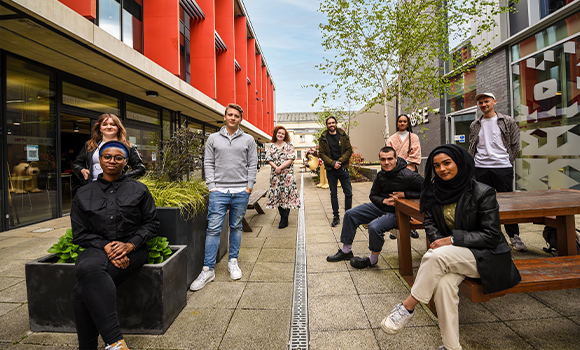 The BBC sponsors 10 NFTS courses – six MA's and four diplomas, each with a commissioning or production mentor at the BBC providing career guidance, work experience placements and linking students to a range of other opportunities within the broadcaster.
In this piece, three current BBC scholars reflect on their NFTS journeys to date, how gaining a scholarship has lifted the worry of making ends meet, ways in which the industry has shifted to become more inclusive and the incredible opportunities offered by the NFTS via a BBC scholarship.
Script Development students Fan Huang and Summer Grieve-Knight and Production Management For Film and Television student Aaliyah Yaqub tell us more:
What has a BBC scholarship meant to you personally?
Fan: "It meant lifting the financial burden of studying at NFTS while surviving in London. Financially, I was going through a very difficult time during the pandemic. Having the scholarship meant that I could focus on my studies and worry less about making ends meet."
Summer: "Everything! I grew up on a council estate in Yorkshire, my family have always struggled for money and when I started thinking about a career in arts and entertainment I was told to 'consider something more realistic'. This industry always seemed set aside for those privileged enough to afford it or with contacts. However, when I gained a place at the NFTS and then a BBC scholarship, I knew first hand that the industry had shifted and was in fact open to people from backgrounds similar to my own. Without the scholarship, I would never be able to pay my fees without considerable debt and on top of the scholarship, I have my amazing BBC mentor Tom Lazenby (Head of Development, BBC Drama Commissioning) who has helped me incredibly with networking and finding work opportunities, as well as supporting me in my studies."
Aaliyah: "A BBC scholarship has helped me to focus on my goals in eventually becoming a Production Manager in TV without being held back financially. It has allowed me access to education, resources and the opportunities I need in order to achieve my goals. I am incredibly grateful to the BBC for helping to facilitate my learning and put me on the path towards my ideal career."
Did you find it easy to apply?
Fan: "It wasn't hard to apply. It was part of the funding application for candidates who would like to get financial support. It was within the package of NFTS financial support applications."
Summer: "It was super easy to apply, there were only a few questions about financial background and circumstances and they didn't feel invasive."
Aaliyah: "I received a BBC Scholarship through applying for a general scholarship at the NFTS. I was delighted to hear that the BBC had come forward and said they wanted to give me a scholarship."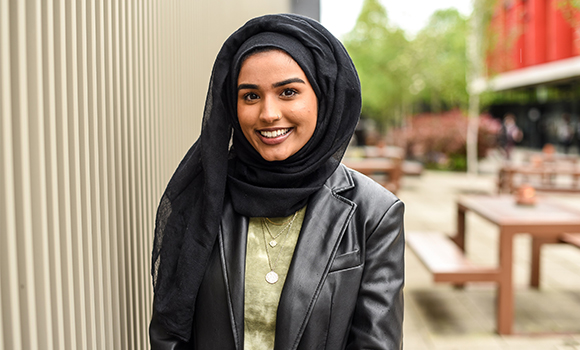 How has the mentorship you receive from the BBC helped your studies?
Fan: "The mentorship was helpful not only to my studies but also for my career as well. Tom Lazenby from the BBC was constantly checking in with me to see in what area I needed help. I feel immensely grateful for such opportunities."
Summer: "Tom has been incredible! We speak regularly and he supports me with the work I am doing on my course as well as helping me understanding the wider industry and make network connections. Tom has given me real-life insight into the world of development and this will really help me moving forward into a successful career in this area of film and television. I'm so grateful to the BBC and NFTS for this opportunity, it's given me a confidence boost as well as a financial boost and I am ready and raring to make my mark in the industry!"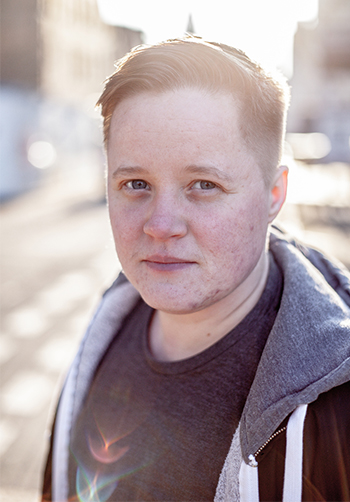 Aaliyah: "Having the support of the BBC alongside my studies has been an added benefit in being able to navigate through my diploma. I have received a lot of support from many great people I have now met at the BBC who have become part of my network and are willing to help me progress. I received a brilliant mentor, Rachel Wright, who is the Head of Production at BBC Sport and she has offered me on-going mentorship as well as an opportunity to work at the Tokyo 2021 Olympics!"
Is your future in film, television or games? If you'd like to follow in the footsteps of Summer, Fan and Aaliyah, take a look at the NFTS courses sponsored by the BBC below.
Applicants wanting to be a BBC scholar should apply to the NFTS in the normal way – and state if they have a particular interest in being a BBC scholar.
Applications from candidates with backgrounds that are under-represented in the BBC or the wider production sector are strongly encouraged. Currently these are: Black, Asian, Minority Ethnic, disabled and those from lower income backgrounds.
BBC Sponsored Courses:
For more information go to the BBC Scholarships page here: nfts.co.uk/bbc-scholarships
#NFTS