Minister of State for Digital and the Creative Industries, Margot James and senior DCMS officials visited the NFTS yesterday to tour the School and meet the students.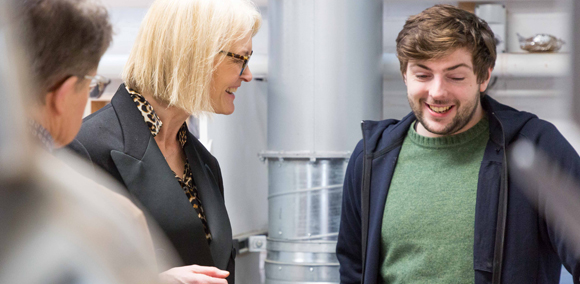 The tour started in our brand new StoryFutures Academy space where the National Centre for Immersive Storytelling activities are taking place – a venture funded by the government's industrial strategy challenge fund. Margot was then taken to see the students at work on a multi-camera music exercise in the recently upgraded state-of-the-art 4K TV Studio and Gallery.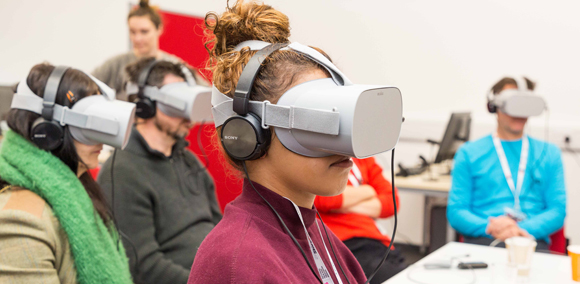 Next stop was the amazing set of a submerged ship frozen in ice that is currently on the main stage for the Digital Effects MA 'Gorefest' prosthetics module followed by a visit to the wonderful world of Model Making where Margot and her colleagues met students working on puppets for their puppet module. They also got to see the amazing replica miniature set the Model Making students have built of a scene from The Shining.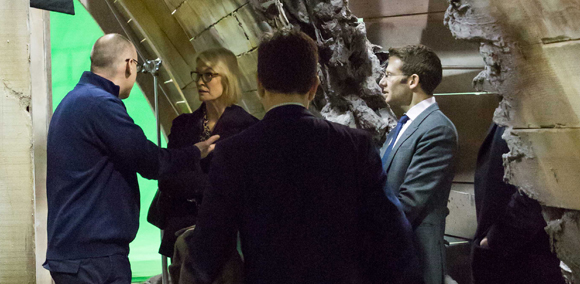 Margot James said in a tweet after her visit: "Excellent visit to NFTS yesterday. Absolutely blown away by the incredible students and their work. So pleased we @DCMS can support it!"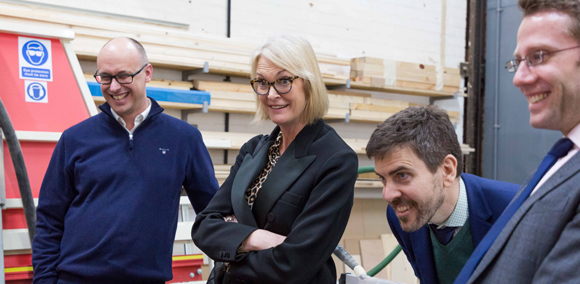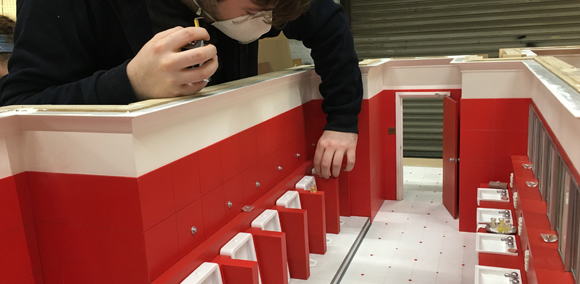 NFTS Director, Jon Wardle said: "It was fantastic to welcome Minister of State for Digital and the Creative Industries, Margot James for her first tour of the NFTS this week. It was a joy to show her round our brand new facilities and for her to hear from our highly talented students and see them in action. We couldn't do what we do without the continued support of the DCMS and our industry partners."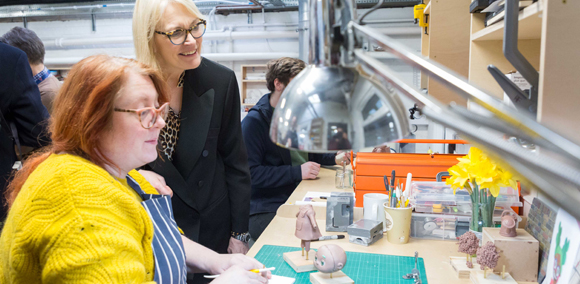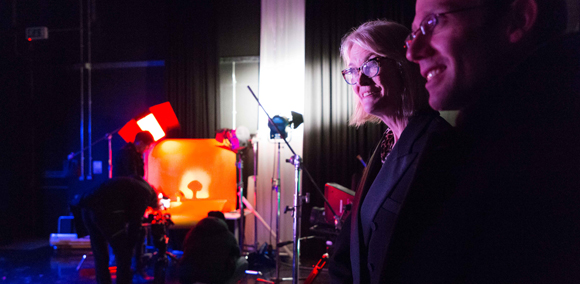 More content you may be interested in...