"People buy into the myth of the auteur and on-screen ownership in documentaries but it really is all about the team."
NFTS students packed both the in-house cinemas at the School to greet multi-BAFTA winning documentary filmmaker, journalist and presenter Louis Theroux for an insightful, frank and witty masterclass and Q&A.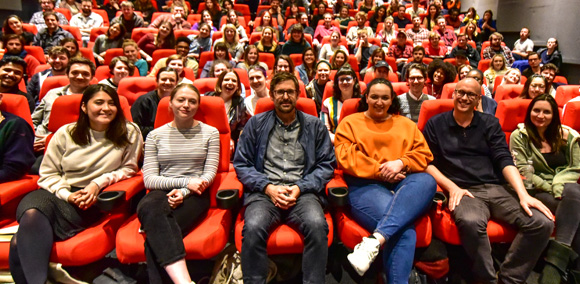 Louis Theroux is known for his hard-hitting, thought-provoking documentary series When Louis Met…, Louis Theroux: Weird Weekends and his feature length documentary, the acclaimed My Scientology Movie. His documentary series Altered States was awarded the BAFTA for Best Factual Series at the BAFTA TV awards on Sunday night and his most recent documentary, Mothers on the Edge, Executive Produced by NFTS Head of Documentary Peter Dale, was broadcast the same night.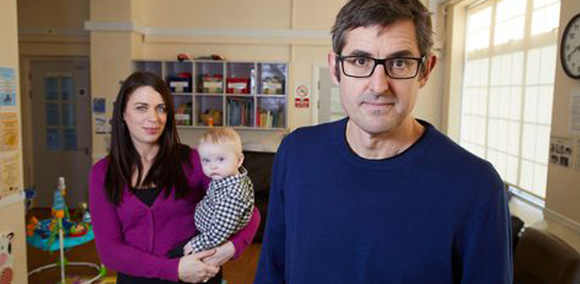 In conversation with NFTS Director Jon Wardle, Louis delighted students with an engaging, funny, warm and modest session, leaving a real buzz at the School. Asked about his early career, Louis admitted: "I was very directionless! I didn't know what I was good at or what I wanted to be good at! I thought perhaps since my father's a writer I should do that, like it was the family trade." After working on Michael Moore's TV Nation as a correspondent, he said: "The BBC saw something in me. I wished I was more smooth, and didn't have the glasses and this lack of fashion sense and wasn't basically a geek, but I think they saw those things as an asset. I was curious and I suppose that was a selling point in giving me this quasi journalist-TV presenter role."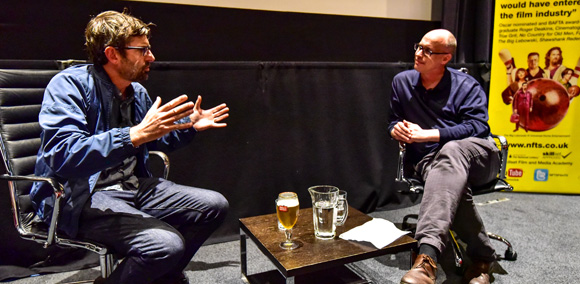 Louis gave students an insight into his style of documentary making and why the medium of TV appealed to him: "The easy answer is that I enjoy it. I like shaping a narrative and exploring the way people lead their lives through moralistic choices. I like inserting myself into those situations." He added: "Documentaries of this nature appeal to me in a selfish way I suppose. I'm deeply curious about what else is out there and I think my engagement comes across as a genuine quest for answers or explanation or insight – not just reporting."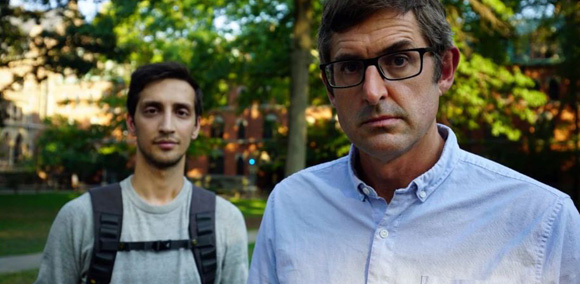 Louis was asked about his choice to often focus on controversial topics, including interviewing Jimmy Saville, and his programmes such as The Night in Question (directed by NFTS graduate Lottie Gammon) and Mothers on the Edge which explore complex issues around sexual assault and postpartum mental illness. Asked about his style he said: "For me, a 'he said/she said' style narrative on screen is unsatisfactory, and a person's right of reply is important but it would be fake if I pretended I didn't have a view, so I like to try to pick a way in which is more natural to me and then pop over to the other side of the fence for that other viewpoint if and when we need to."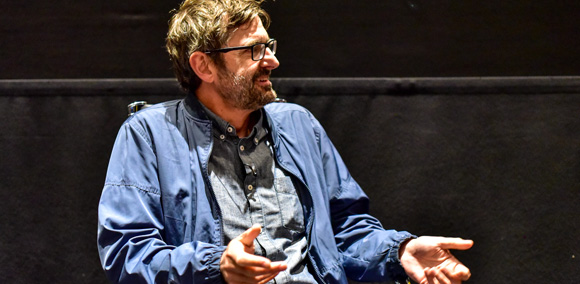 Louis also discussed developing ideas: "The whole team sit to bubble over ideas which sometimes go round and round with no return, and sometimes comes to fruition. The director and AP will normally do the recce, the groundwork and the opening of doors. The wider team shapes and gives life to the project before I've even stepped on location, which I think is important. People buy into the myth of the auteur, and the on-screen presenter being the author in documentaries but it really is all about the team, especially editors who often get forgotten, and they are so important."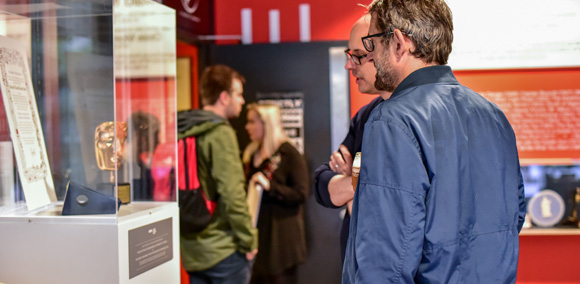 A student asked Louis whether he thinks his interviewees or contributors are ever influenced or hindered by his presence and how he gets around that: "In the States, where I do much of my work, I'm far less known or recognised - I'm just some geeky guy from the UK!" Continuing, "It's as much about contact and those initial meetings – how someone walks into a room, how they react to me, or how they might respond when I ask how they are or if I can interview them." Louis was asked about how he works without prejudice or if he carries any pre-judgement on certain topics. "Prejudice and subjectivity isn't that helpful. Everyone has a reasonable amount of prejudice to try and negotiate, I tend to carry a liberal, humanistic approach. But I can't help that I'm a straight, white man for instance, and so you just need to try to be aware of where you're coming from."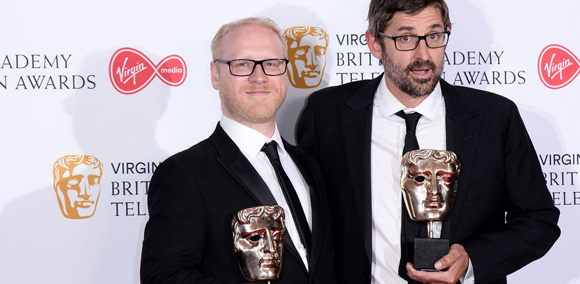 Students asked about the challenges Louis has faced in his career, working with contributors: "It can be hard. I often meet people who are vulnerable or have un-met needs and those people stay with me and I wonder if my choices are right, if I should help more. It's the great dilemma for documentary filmmakers. I think I've come to learn that distance is important in filmmaking of this kind and we have to remind ourselves that we've chosen this life as documentary filmmakers and decide what we're trying to achieve here." To close, Louis said of his work: "I have to admit sometimes that I am a TV presenter and all the things I dislike about me; the glasses, the nose, the outfits, actually work together in creating a good space were dialogue can play out freely. That's what is important, that exchange."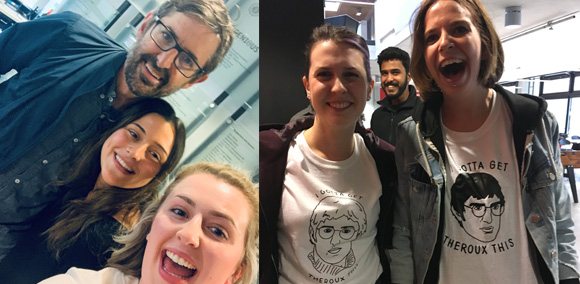 Louis' latest documentary, Mothers on the Edge is available now on BBC iPlayer. To find out more about the NFTS Directing Documentary MA, please visit www.nfts.co.uk/documentary
More content you may be interested in...