The NFTS is thrilled to announce Directing & Producing Science and Natural History 2020 graduation film Life on The Rocks, directed and produced by George Pretty has been selected as a Panda Award nominee in the 'Emerging Talent' category at Wildscreen Festival, the world's leading wildlife film and TV festival which has Sir David Attenborough as patron. Life on the Rocks is one of only three films selected.
George, who graduated from the NFTS in February 2020, commented: "Having a film nominated at Wildscreen is a lifelong aspiration of mine, it's hard to express quite how excited I am. To have our film shown at what is perhaps the most prestigious natural history festival in the world feels like an enormous success. I couldn't have wished for a better outcome from my time at the NFTS."
In a double success for George, Life on the Rocks also received this year's Newcomer Award at Germany's Naturvision Film Festival, one of the country's oldest nature, wildlife and environmental film festivals.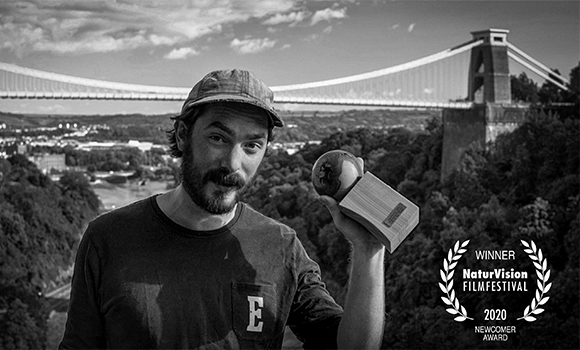 Naturvision also recognised a first year film, The Flying Gold of Arabuko, directed by current Science and Natural History MA student John Davies, with a special mention in the Short Film category.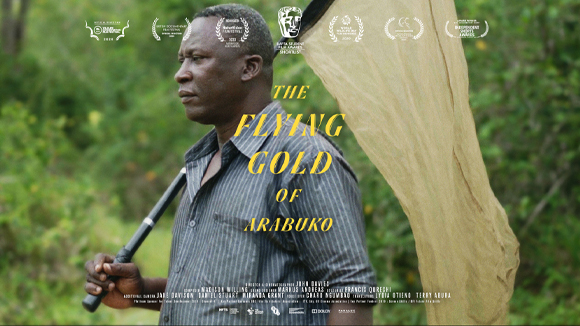 John said: "It's an exciting yet pressured time to be making films focused on the natural world at the moment, so it's great to see films addressing conservation and environmental issues being given more of a platform through festivals like NaturVision. There were so many powerful films nominated this year so it was really exciting to be recognised by the jury with this award."
Reflecting on the making of Life on the Rocks, George said of his win: "It's a huge honour to receive this year's Newcomer Award at NaturVision. It was an incredibly challenging film to make so it's really wonderful to receive some recognition."
George also gave an insight into the genesis of his film:
"After many months of pre-production, our original graduation film fell through at the last minute leaving two and a half weeks to develop a film from scratch in order to meet our shoot window.
I couldn't have put Life on the Rocks together without the help of NFTS co-head of Science and Natural History Paul Reddish and I'm incredibly grateful for his support throughout my time at the NFTS."
Reflecting on what they gained from studying the course, both George and John were enthusiastic about what the Science and Natural History MA can offer natural world storytellers.
George, who is currently working on his own projects, commented: "I definitely feel that the course rewards those who are able to work independently and think on their feet. For all the benefits of working in larger crews at the NFTS there's certainly something to be said for the more solitary nature of the Science and Natural History MA; it teaches you to become a jack of all trades."
John, who is now a second year student working on his 2021 graduation film added:
"We don't have time to waste in terms of addressing the climate emergency and I've always seen film as a great tool to act as a catalyst for change. The Science and Natural History MA at the NFTS really lets you fully immerse yourself in film for two years while getting to meet and collaborate with other like-minded people in all fields. It's really helped me gain an understanding of the intricacies of the entire film process from conception all the way through to post."

Congratulations to George, John and their talented teams and we wish them continued success on the festival circuit for both Life on the Rocks and The Flying Gold of Arabuko!
Watch the trailers and see the cast and crew!
Life On The Rocks


Synopsis
For three years from 1960 June Nelson and her late husband Bryan lived in a shed on the Bass Rock, now home to the world's largest colony of Gannets. June reflects on their time together and revisits her old home.

Contributors
June Nelson

Graduating Crew
Director/Producer/Camera/Sound - George Pretty
Editor - Oli Bauer
Composer - Will Turner
Colourist/Online Editor - Andrea Lo Priore

The Flying Gold of Arabuko

Synopsis
The Flying Gold of Arabuko is the literal and living story of 'the butterfly effect'. It follows the practise of butterfly catchers and famers in Kenya and how it has become an unlikely saviour of the last and largest indigenous forest of the East African Coast. It is told through the perspective of an ex-illegal logger and poacher, Charo Ngumbao. Like many others in the area, he has left his past exploitative livelihood behind and discovered the benefits of forest conservation through sustainably farming butterflies to supply tropical butterfly houses around the world.

NFTS Crew
Director & Cinematographer - John Davies
Composer - Madison Willing
Sound Design - Markus Andreas
Grade - Francis Qureshi
ACs - Jake Davison, Daniel Stuart
Last places remain on the Directing and Producing Science and Natural History MA for a January 2021 start. Apply now.