Talented second year students from the Games Design and Development MA at the National Film and Television School (NFTS) will showcase their graduation games at EGX 2021, the UK's biggest gaming event, from 7-10 October at ExCel in London.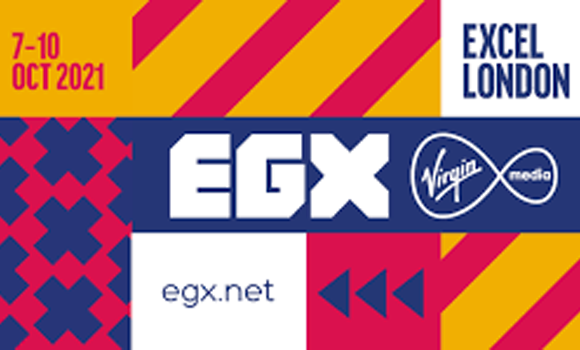 Gamers and game developers attending EGX can visit stands #RZ19 and #RZ20 in the Rezzed Zone to play an incredible range of 11 games, created by NFTS students, with the added benefit of having the developers available to chat and give players an insight into the process of making the games!
In development since January, their diverse games range from first-person narrative adventures to puzzle games and third person platformers across a variety of platforms, each with its own unique theme and story.
The two-year NFTS Games Design MA has a 'games innovation' ethos, giving our students full support and creative freedom to create complete games that challenge ideas and concepts. The wide range of courses the School runs forms a unique environment where Games students can collaborate with others from multiple disciplines – from composers and sound designers to marketing and distribution students – meaning the games they produce during their time at the School are already reflecting a really high standard.
The Games Design MA has begun to make even more waves in the industry as recently graduated Guy Sargent saw his graduation game CoVRt Operation become one of just three games selected in the brand-new Games category at the 2021 GSA BAFTA Student Awards!
The NFTS Marketing, Distribution, Sales and Exhibition MA students will be joining the Games students at EGX to continue their work in promoting the projects. On the lead up to the event, the Marketing students have been hard at work producing marketing assets from posters to promotional videos, press packs to merchandise, which has been a hugely beneficial resource for the Games students to have access to.
EGX will host a variety of talks and panels over the course of four days with NFTS Head of Games Alan Thorn part of this year's line-up. Head to the EGX Theatre at 12pm on Friday 8 October to hear him discuss '10 Myths about Games Development'.
Head over to @nfts_games on Instagram to see some behind the scenes from the games development.
NFTS games showcasing at EGX 2021:
Dragon's Breath: Immerse yourself in this choice based RPG by Sarah Lanaway
This low poly 3rd person RPG will plunge players into a world of mystery and adventure. Play as a mercenary hired to recover a stolen relic - but all is not what it seems. The relic is far more than it first appears, and if you're not careful, your choices could lead you down a dark path…
Inspired by award winning games such as Dragon Age, The Wolf Among Us and Tales From The Borderlands, Dragon's Breath is a story in which players can tailor their own endings - every choice and interaction has consequences!
Keep up to date with the game on Twitter and Instagram!
Hook Up: The Game: What if you matched with your high school bully on a dating app? by Sophie Artemigi
In this UI-based metagame of Andriod and iOS, players will interact with the dating profile of the main character Alex, a sex-positive twentysomething who is looking to heal from her past trauma as a teen.
Alex's world is thrown off its axis when she matches with her high school bully, George, now a successful hedge fund manager. As the two become closer, Alex has to discover how to forgive and what it means to truly move on from past trauma.
The heart-wrenching narrative unfolds as players interact with the game, such as swipe on potential matches, read conversations between Alex and her matches and even type messages.
Experience a game that explores mental health, trauma love and acceptance - sure to keep players occupied for hours at a time.
Keep up to date with the game on its website, Twitter, Instagram, Facebook or TikTok.
Download screenshots here and videos here.
Frame of Mind: Enter a world of artistic creativity…literally! by Hattie Galilee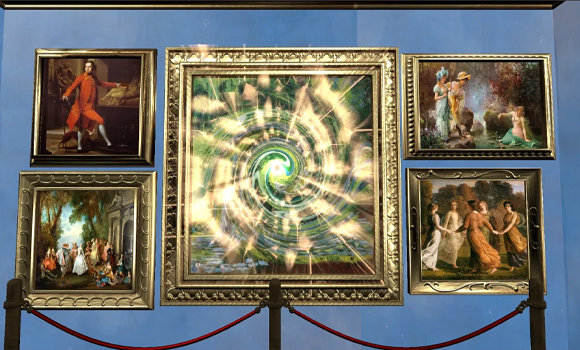 In this environment focused exploration game, players will follow two intensely packed storylines. One will take players on a task driven scavenger hunt into three well-known staples of the art world, while the other is a murder mystery style story that unfolds throughout the game.
Featuring the works of Claude Monet, Salvador Dali, and L S Lowry, Frame of Mind takes players on a stunning journey through artists' paintings and the world they inspire in the viewers.
Keep up to date with the game on Hattie Galilee's website, or on the game's Twitter or Instagram.
Spirit Guardian: Protect your owner from supernatural horrors! by Natalie Bond
Become man's best friend and protect your companion from waves of demons haunting your home.
Keep up to date with the game's developments on Twitter or Instagram.
Gravity Commando: Gravity, who? by Alexis Martineau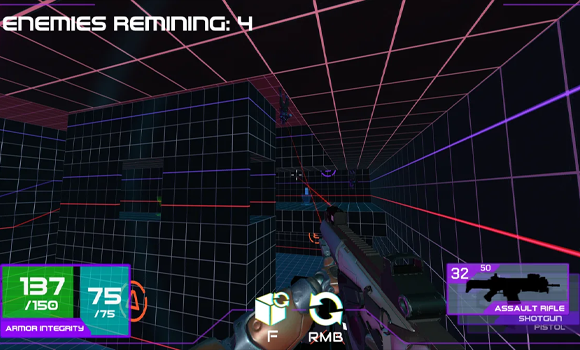 Blast through action-packed challenges in this ultimate fast paced gravity-swapping FPS inspired by Doom, Portal and 80's action movies.
Are you ready to feel like a 4D chess badass?
Solve gravity swapping puzzles and navigate a mind bending environment and collect weapons hidden around the level in this quirky narrative inspired by a childhood filled with 80's action flicks and old video games.
Follow Alexis Matineau on their website here.
Keep up to date with the game on its Twitter and Instagram.
Pest Whisperer: Help your community solve its pest problem! by Casey Blakeston-Lodge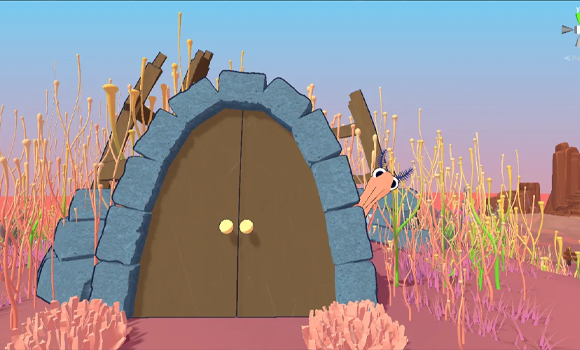 Pest Whisperer is a narrative-driven puzzle adventure game. Peasy, the loveable main character, goes back to his home village, and finds he feels out of place. Help him find his way back into the community as he assists other village inhabitants with their pest problems!
A cosy narrative experience that encourages you to take in your surroundings and help those in need. Meet friendly villagers and their strange pests, finding kind solutions to their puzzling infestations and use your vacuum nose to inhale and investigate the environment.
Keep up to date with the game on the website, or Twitter and Instagram.
Harp Song: Old gods war in this captivating narrative adventure! by Stephen Glenister and Astradur "Ace" Isak Larusson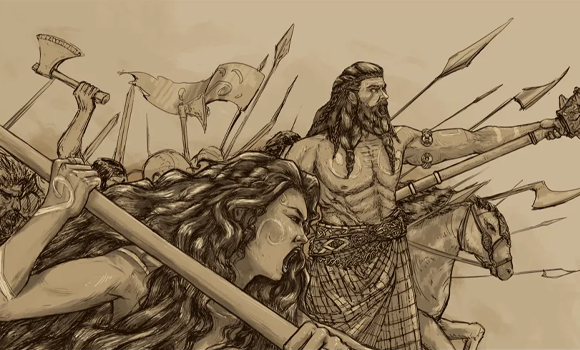 Harp Song is a 3D narrative-adventure game set in ancient Ireland. Inspired by Irish mythology, heroine Clár is pulled into an on-going war between the old Gods.
Players will join the heroine as she journeys through a captivating landscape filled with fey elements and dangerous enemies, in order to restore balance to her world and discover her true power and purpose.
Immerse yourself in Irish lore, woven into the game!
Realistic visuals and fantasy elements combine into uniquely designed experience for all players
Wander through the beautiful world of Éire
Keep up to date with the game on its website, or on Twitter or Instagram.
OctoNinja Hachimaru: This ninja octopus has got the world outmatched! by Aisosa Ugiagbe
This fast paced 3D action-adventure game, OctoNinja Hachimaru brings together Japan and South-East London.
Players will live through the story of Hachimaru, a teenage ninja in the Uminoko Clan who has trouble making friends. His life is fated to change forever when he meets a legendary octopus god named Takuro, who takes a liking to Hachimaru, and they both agree to unite their special abilities.
On his first mission, Hachimaru must save a billionaire tycoon's daughter who has been kidnapped by a rival clan. But he finds himself suddenly facing an entirely new dimension and very dark magic… Can he complete his mission, save the heir to an empire, and make it through alive?
Come see the game at EGX and get some free merch at the stand!
Find out more about the game on its website, Twitter, Instagram or Discord!
Zellige: The Tilemaker of Granada: The noblemen were waiting for you, tilemaker! by Louis Torres Tailfer
Celebrating the Andalusian and Moorish culture, 3D simulation game Zellige: The Tilemaker of Granada enables players to be tile designers from the 14th Century. Walk through Andalusian palaces of 14th century Granada and become a tilemaker adorning the nobleman's palace, in any style you wish!
You will have the freedom to artistically finesse on the palace walls, and create tiles on the geometric principles of Islamic Art. Experience the pleasure of seeing your hard work on the walls of the palace as you walk through!
Keep up to date with the game on its website, Instagram or Twitter.
Lughnasadh: Make your own path in this action RPG by Paul Mariotti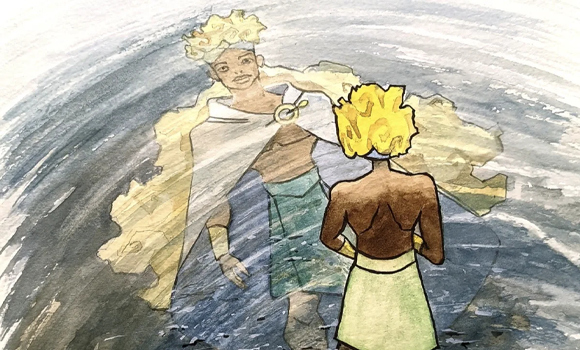 Defy destiny, forsake fate and carve your own path across the isles of Hy-Brasil in the action RPG Lughnasadh!
Lughnasadh is a non-violent, action RPG based on a mash-up of Gaelic and Yoruba mythologies.
Set on the mythical isles of Hy-Brasil, Lugh is tasked with journeying across the land in order to fulfill a sacred duty to sustain it and the gods residing there.
Join Lugh as they set off to fulfill a sacred duty upon which the fate of Hy-Brasil rests. Mettle, the spirit of all things, must be gathered to satiate the great rainbow serpent Oshunmare who keeps the isles bound in eternal harmony after a great war.
Catch this action RPG at EGX 2021. Keep up to date with the game on Twitter.
Hymble Ventures: Plunge into a fantastical world by JJ Fox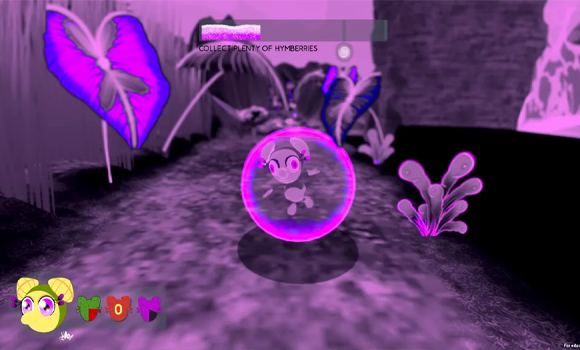 Hymble Ventures is a platform game that allows players to experience the challenges of being an Aspie in an engaging and fantastical world full of never-seen-before creatures and plants.
Hymble is an Aspie bee who was tasked by his father to deliver his lunch. As he navigates his way through the mystical forest of the Hymbly World, he faces challenges such as sensory overload, blindness, and motor challenges. To overcome them, Hymble has to collect special fruits that give him sensory superpowers!
Catch the game at EGX 2021, or on its website, Twitter, Instagram or TikTok!
Places are available on the exciting NFTS Games Design and Development MA, to start January 2022.
Visit nfts.co.uk/games to find out more and apply or visit the link below to come along to our Virtual Open Day to get your questions answered!
nfts.co.uk/ten-myths-about-games-development

#NFTS