The Annie Awards 2021 Nominations have been announced! The Annie awards recognise excellence in animation in film and television and it's great to see some NFTS alumni highlighted in the list.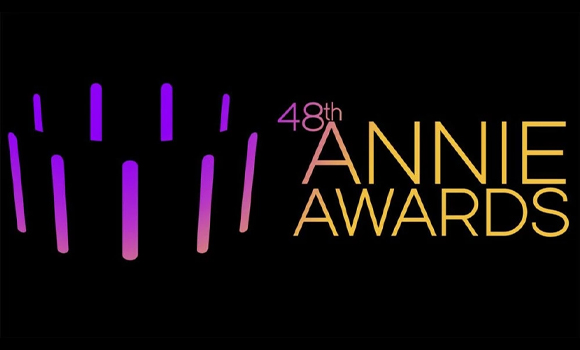 We are really pleased to see 2020 graduation animation O Black Hole nominated for Best Student Film. After having its world premiere at the Oscar qualifying Animafest Zagreb, this beautiful animation, has gone on to be screened and win awards at countless festivals, including being shortlisted for the BAFTA Student Film Award for Animation!
O Black Hole tells the story of an immovable woman meeting an unstoppable girl in a musical quest to discover the meaning of transience and letting go.
See the NFTS crew:

Director/Writer Renee Zhan
Producer Jesse Romain
Screenwriter Vanessa Rose
Cinematographer Adam Singodia
Production Designer Richard Henley
Production Manager Lorenzo P. Monti
Editor Armiliah Aripin
Sound Designer/Dubbing Mixer Ed Rousseau
Composer Harry Brokensha
Marketing and PR Edoardo Pinto Bonomo
Lead Model Maker Helen Ferguson
Model Makers Gemma Byrne, Narika Jaggard, Penelope Konstantara, Grace Lawrence, Agathe Lederer, Roisin McCallum, Sophie Monks, Rosemarie Nelson, Alice Simonato, Jake Teale
CG Lead Kristiāna Turlaja
CG Artists Valerie George, Mafalda Soares, Yilin (Lesley) Cai
Compositors Eliis Kuusk, Kristiāna Turlaja
Colourist And Online Editor Francis Qureshi
A Shaun the Sheep Movie: Farmageddon, co-directed by 2011 Directing Animation alumnus Richard Phelan has been nominated in three categories: Best Indie Feature, Best Writing – Feature and Best Editorial – Feature. NFTS students enjoyed a screening of this brilliant film in our cinema ahead of its release, followed by a brilliant Q&A with Richard. Read more here: nfts.co.uk/blog/farmageddon-hits-nfts-shaun-sheep-drops
See the NFTS crew:

Co-Director Richard Phelan
Compositor Graham Dorey
Animators Frej Bengtsson, Marie Jeanne Monique Lechevallier
Exec Producer, Story Nick Park
Supervising Sound Editor Adrian Rhodes
A few other TV shows with NFTS alumni involvement were also nominated; The Mandalorian (Digital Compositor Luke Hardisty; Compositor Graham Dorey; Lighting & Lookdev TD Boyan Baynov) and The Umbrella Academy S2 (Director Jeremy Webb) for Best Character Animation – Live Action and Big Mouth (DOP Niels Johansen; Composer Matthew Davidson; Sound Editor Chris Wilson) for Best Writing – TV/Media.
Huge congratulations to all the NFTS alumni involved in these productions, we'll look forward to the awards on Friday 16 April, 7pm PST.

Find out more about the Virtual Event here: annieawards.org/event-info

Applications are open for NFTS MA, Diploma and Certificate courses starting in January 2021 and September 2022, including our world-renowned two year Directing Animation MA. Check out the full course list at nfts.co.uk/courses.

#NFTS

04/03/21