Huge congratulations to four of our NFTS alumni who last night took home coveted RTS Craft and Design Awards in the Cinematography, Production Design and Sound categories.
Celebrating excellence in television, the RTS Craft and Design Awards recognise the huge variety of skills and processes involved in programme production across 30 categories.
With three wins for their outstanding work on HBO's Chernobyl, Jakob Ihre took home the Drama and Comedy Cinematography Award, Luke Hull was awarded for Production Design and Stuart Hilliker won for Sound in the Drama category. Andy Paddon won the Sound Award in the Entertainment and Non Drama category for Channel 4's Married to a Paedophile.
On Jakob's Ihre's Cinematography award, the RTS panel were: "unanimous in their opinion that the cinematographer had done great service to the drama with their revolutionary approach to lenses and filming techniques that made this drama immediate, powerful and totally authentic."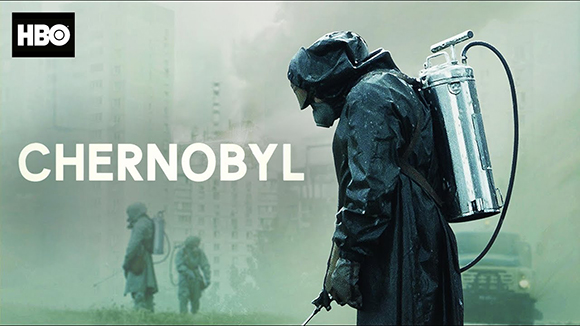 On Luke Hull's award for Production Design, the panel commented on it being "rich, realistic, beautiful and horrible all at the same time. Astonishing research that was real, sensitive and with unmatched passion for design."
Stuart Hilliker won for Sound in the Drama category with the panel praising "excellent dynamic range that left space where needed. Original use of sound design and effects that work seamlessly with the score. Beautifully authentic foley recordings and crystal-clear dialogues, often recorded in difficult sonic locations."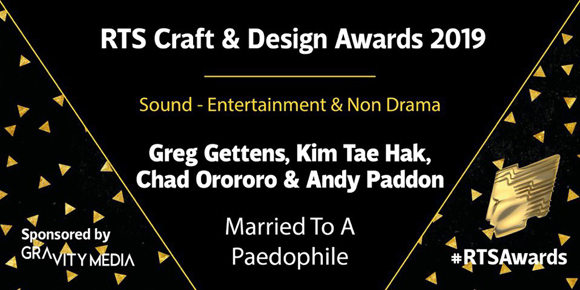 The panel commended the Sound on Married To A Paedophile as "so brilliantly executed, that anyone tuning in halfway through could be forgiven for not realising that the original audio had been resynced to the actors miming. An incredible technical feat that would require great time and skill in both production and post."
For the full list of RTS Craft and Design 2019 Winners go to: rts.org.uk/award/craft-design-awards-2019-sponsored-gravity-media