"Be bold, be crazy. Nothing stays around for a long time if it's the same as everything else."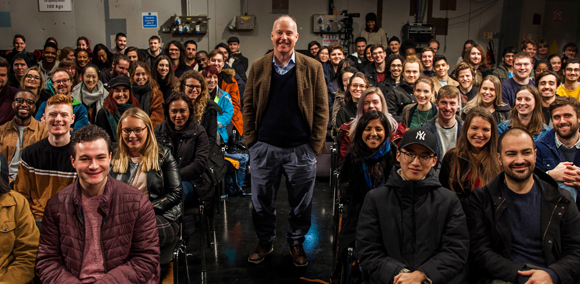 This year's Springboard Week, the NFTS equivalent to fresher's week, was kicked off in style with a rousing masterclass from NFTS alumnus and BAFTA winning director, David Yates who is best known for directing four of the Harry Potter films and the Fantastic Beasts films.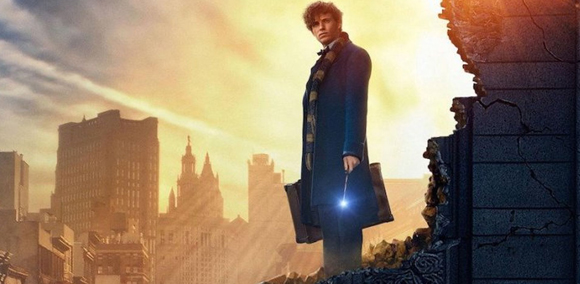 The session was hosted by NFTS director, Jon Wardle, who opened by asking David when he decided to become a filmmaker. David explained that he was just 13 when he knew he wanted to make films: "My mum gave me a Super 8 camera and I made things with my friends. At that time, I was already certain I wanted to be a film director." Even though David studied politics before he came to NFTS, he continued to make films and write scripts and even used his creative storytelling approach to get through his final exams!
David discovered NFTS through an article in Moviemaker magazine featuring BAFTA winning NFTS alumnus, Bill Forsyth (Gregory's Girl) and NFTS director and founder, Colin Young and thought: "it looked fantastic! When I got to NFTS in the early 1980s, it was hard to make anything in the real world but the industry was on the cusp of change and investment in film production went up seven fold while I was at the School. I was part of the new generation who wanted to get out and make things."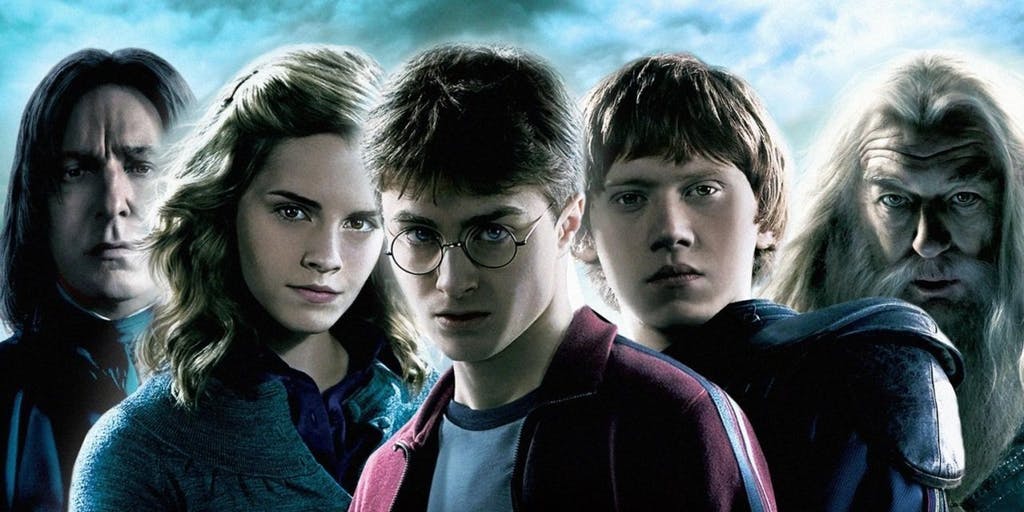 David counselled that life after film school can often be challenging: "When you get faced by your first locked door, you have to improvise and find another route through." On finding a good writer, David had the following to say: "The thing about a great writer is that they tend to be incredibly collaborative, open, curious and not fixed in their thinking. They understand that the real work comes in overwriting and the detail and rigour of going back over your work and mining to go further and deeper. The best writers have a real knack for understanding the musicality of a great character. I've always been heavily involved in the script process; it is one of the most exciting parts of the filmmaking process for me when anything is possible.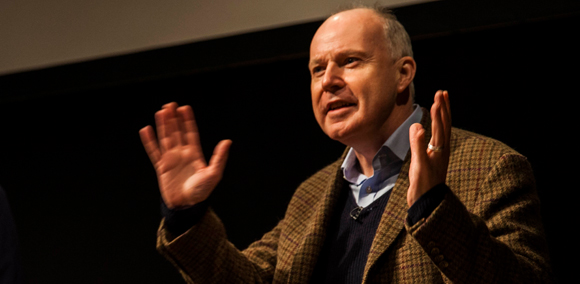 Jon asked David what the key to success was when working on a project as a director. David replied: "You need to have full trust in the people you work with whether it's here at the NFTS or outside when you graduate. A lot of first time film directors have a difficult experience with the first film they work on as they might be working with a more experienced crew who think they know better." Speaking directly to the students, David advised: "My recommendation to you guys is to interview the people you want to work with and whose work you're inspired by but also check with people who've already worked with them to ask what they were like to work with. I learned this and subsequently it's been a doddle as I've made the right choices about the people I work with as we just get on with it."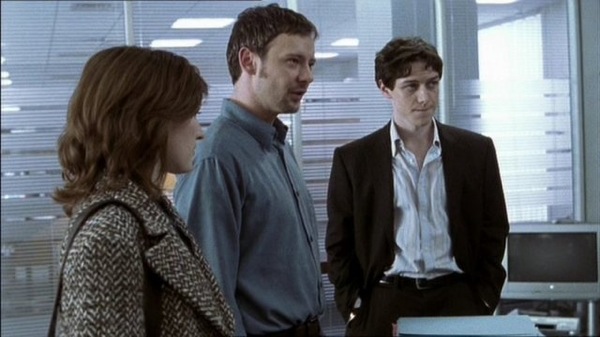 On the role of the director, David said: "As a director, you're with the film longer creatively than anyone else from the first iteration of the screenplay to the last note of the title music. You are fundamentally keeping the heart and spirit of the story alive. Having a point of focus is the most important thing as a director. Hundreds of things will distract you but you need to know the most important thing in that moment. Personally, I try very hard to create a positive and energised atmosphere."
Jon turned to David's "big jump" from making award-winning TV dramas like State of Play to the Harry Potter films and asked David how the opportunity had come about. David said: "I was surprised to be offered the job of directing the Harry Potter films. David Heyman (Oscar nominated producer of the Harry Potter and Fantastic Beasts films) encouraged me to meet the studio and the guys that run Warner Bros. I got the job on the basis of the TV work I'd done which had won lots of awards. At the time, I was being sent loads of stuff but nothing spoke to me. I saw no need to make a big movie but I jumped in. My first experience of the Harry Potter world was seeing Mike Newell direct Harry Potter and the Goblet of Fire and it was like a big trainset! Warner Bros made me feel 20 feet tall and all the HODs supported me. It became a wonderful place for me to learn."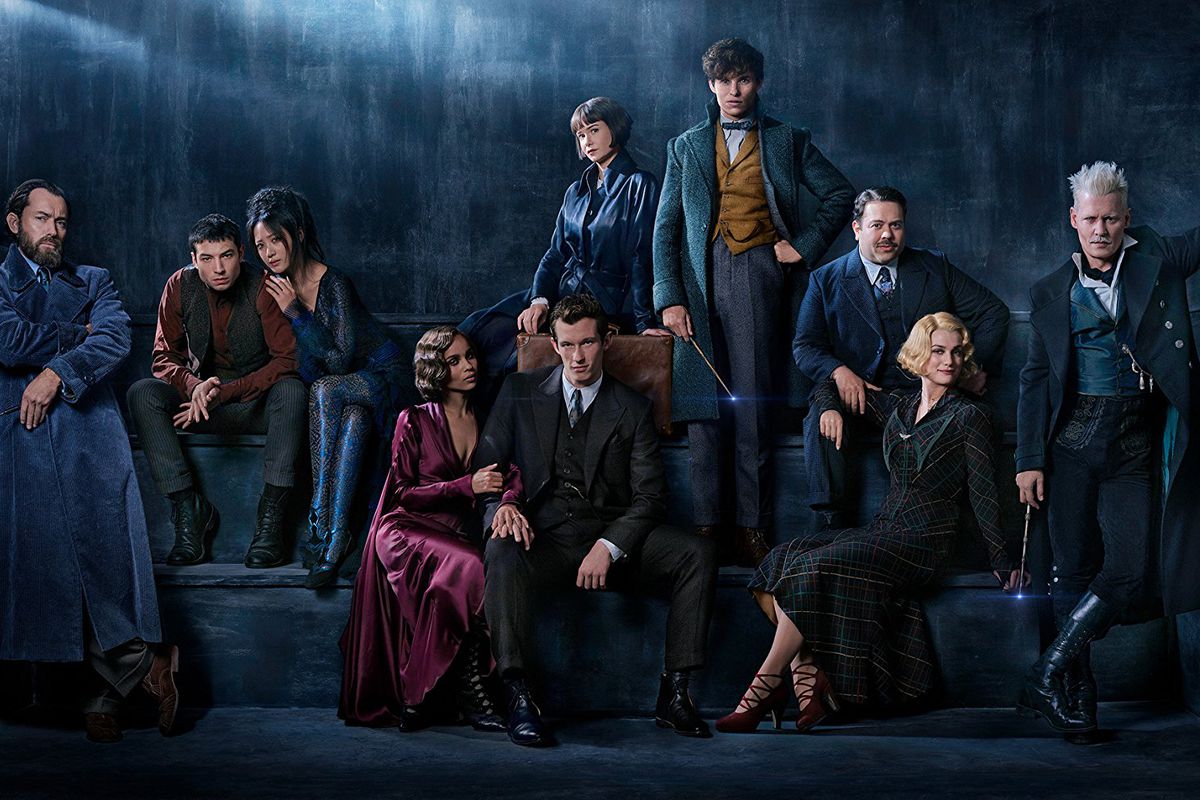 David was attracted to working on Fantastic Beasts because "I could start them from scratch and they have wonderful political themes running through them that are relevant to today's politics and that gets more intense as the films progress."
Jon asked David how he deals with the pressure of working on such big movie franchises. David replied: "It's about being in the moment and concentrating on what you're doing rather than contextualising or trying to be the next big thing. It's about investing everything in the day and out of that good and promising work will be born. You need to tap into the pleasure not the pressure of what you're making."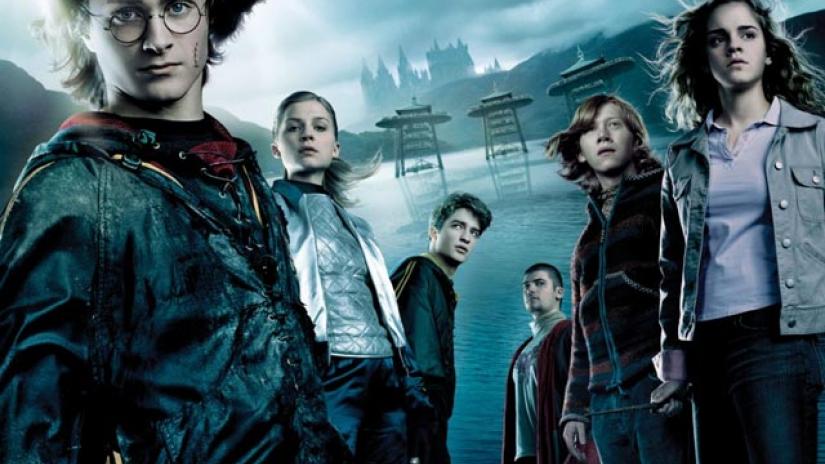 Responding to a question Jon asked about how things had changed since the 'Me Too' movement and move towards diversity and inclusion. David said: "We're at the beginning of a journey that needs to continue and will continue. It's healthy and good. It amazes me that there are not more female directors. As a filmmaker I'm always drawn to voices and stories that haven't been heard."
At the end of the masterclass, David turned to the new students saying: "Good luck! I've been where you are and I know it's both exciting and intimidating to work in this extraordinary profession. It's such an exciting time for people like us who want to present narratives to the world. There is a huge appetite for what we do and you'll be graduating at a time of great opportunity. Find partners who will watch your back and join you on your journey. Be bold, be crazy. Nothing stays around for a long time if it's the same as everything else."