Triptych, an NFTS graduation animation, directed by Katia Lom and produced by Nikita Leibovici, has won first prize for Best Experimental Film at the Flickers' Rhode Island International Film Festival (RIIFF).
RIIFF is a major destination on the festival circuit and is recognised by the Academy as a Qualifying Festival in all short film categories. The festival welcomes filmmakers from all over the world to Rhode Island—one of America's oldest cities.
About Triptych: A reflection on the nature of time and memory as a daughter empties her late father's home of his belongings.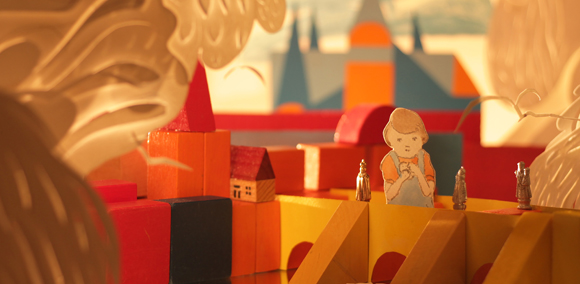 Katia said: "It is a huge honour to receive this award. The festival is a major international event highly regarded around the world, recognized both by the Academy Awards and BAFTA. For our film to be appreciated in this way is very special, particularly as Triptych crosses the genres of film, poetry, fine art, documentary, fiction/narrative and animation, using live action sequences shot on 16mm and animation that was all done in-camera combining a variety of techniques (stop-motion, pixilation, hand-drawn and cut-outs). Triptych is certainly not a typical NFTS animation film and explores a different approach to narrative that is non-linear. Shawn Quirke who programmed the festival was a big supporter of the film and it means a lot to have people of such calibre connect with the work in this way and give it recognition."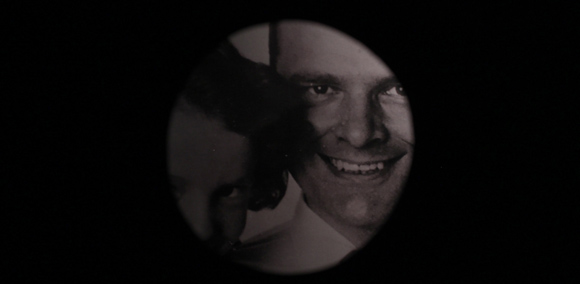 On the inspiration behind the film, Katia continued: "Triptych is based on the true story of my mother at the age of four escaping through the woods at night with her parents what was then Czechoslovakia in the run up to the Slansky trials, the first anti-Semitic show trial in Eastern Europe that took place in 1952. Although a personal story I wanted to make a film about the universal experience of loss, generational trauma and displacement as a consequence of political and armed conflict. I worked with Angelina Karpovich (NFTS Screenwriting MA graduate) to shape a visual poem of these ideas and emotions. Every member of the team also played an important role in then building up around this concept to shape the film. It really was a team effort, and every element from sound, editing, music and text have become interlinked and could not work without each other. The film is a testament to the talent at NFTS. We were also very fortunate to have Lisa Diveney and Simon Stephens as a cast who brought incredible life to the work, and our team are very much indebted to them as well for their contribution."
The Team:
Katia Lom, Director/Animator/Co-Screenwriter/Production Designer; Nikita Leibovici, Producer; Angelina Karpovich, Co-Screenwriter; Jonathan Flint, Cinematographer; Rosalind Grégoire, Production Designer; Frida Lizine, Celia Moreno Madrigal, Production Managers; Patrick MILES Widdop, Editor; Felipe Bolaño, Sound Designer & Dubbing Mixer; Anna Bauer, Composer; Eryk Hildebrand, Colourist & Online Editor
More information on the film can be found here and information on the NFTS Directing Animation MA can be found at www.nfts.co.uk/animation
More content you may be interested in...