The UK Cinema Association has confirmed plans to continue its role as 'Key Partner Sponsor' for the National Film and Television School (NFTS), committing to sponsorship of £150,000 per annum over the next two years including support for two scholarships for students on the School's Marketing Distribution Sales and Exhibition MA, with those two scholars for 2019 today announced as Louise Giadom and Collette Madden.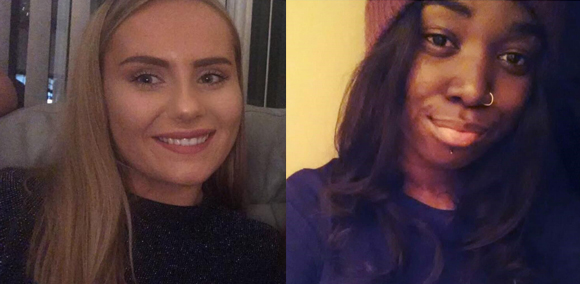 Louise Giadom said: "I was overjoyed to be awarded this scholarship because it's allowed me the chance to attend NFTS and have the opportunity to learn about marketing in the industry. Pursuing the course would have been difficult without the financial aid and so I am incredibly grateful for this support from UK Cinema Association."
Colette Madden said: "Without the generosity of the UK Cinema Association in funding my scholarship, I would never have this amazing opportunity to study at NFTS. They have now given me the freedom to build upon my existing skills and knowledge and learn a specific craft under many incredible industry professionals. I am thrilled to begin this new journey and study for the next two years and I give all thanks to the UK Cinema Association."
The Marketing, Distribution, Sales and Exhibition MA, which was developed in partnership with The Association and launched in 2016, sees its first students graduate in February 2019. Building on this success, the continued partnership will see exhibition practice introduced into the NFTS on a number of courses.
For example, students on the Cinematography and Post Production courses will learn about the impact that aspect ratio has on the way a film is consumed and about the latest advances coming to UK theatres such as laser projection and High Dynamic Range.
Students on the Directing Commercials Diploma will work with the Association to create short promotional films to celebrate the big screen experience as well as efforts to make cinema-going accessible to all sections of the population, from subtitled screenings for people who are deaf or hard of hearing, to parent and baby sessions.
Welcoming the announcement of the new agreement, UK Cinema Association Chief Executive Phil Clapp said: "On behalf of UK cinema operators, I am very happy to see the Association deepening its partnership with the National Film and Television School. We are delighted with the efforts the School has made so far in embedding exhibition practice through a dedicated MA and are looking forward to taking that a step further by bringing people with practical experience in this area in to teach across the wider NFTS curriculum. The Association and its members are delighted to be able to offer UKCA scholarships to Louise and Colette. We hope that, like other students on the MA course to date, they will find it at times a challenging but always hugely rewarding experience and look forward to hearing more about their progress over the coming months."
NFTS director, Jon Wardle added: "The industry as a whole has welcomed the School's new focus on business training alongside traditional craft skills as it's vital that we produce graduates who understand the process from end-to-end to ensure that the content they create works for all concerned from distributors to exhibitors through to the paying cinema goers.
The Association has been a vital partner in making this a reality and we are extremely pleased that we are not only continuing this valuable partnership but also building on what we've already achieved."
For more information on the Marketing, Distribution, Sales and Exhibition MA, please visit www.nfts.co.uk/marketing
If you would like to join us in January 2020, the application deadline for the Marketing, Distribution, Sales and Exhibition MA is 7th July – apply at www.nfts.co.uk/marketing
We also have an online open day coming up on the 30th May – sign up at www.nfts.co.uk/opendays
Contacts:
Vicky Hewlett, Head of PR and Communications, NFTS:
Phil Clapp, Chief Executive, UK Cinema Association:
More content you may be interested in...