The NFTS is deeply saddened to announce the death of the School's inspirational founding director, Colin Young who passed away peacefully at home aged 94 on Saturday 27th November, surrounded by his family.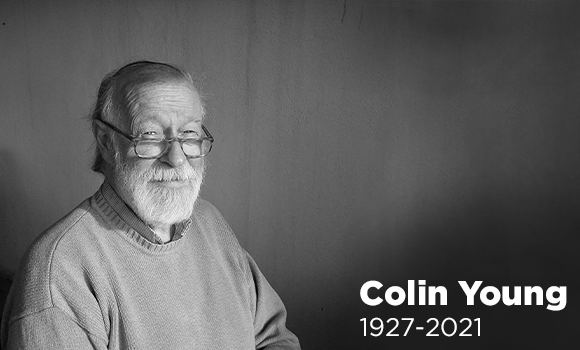 Colin took up the role as the School's first director in 1971 after the British government made the decision to establish a national film school to revitalise the British film industry.
Led by Colin's ethos that "filmmakers should be missionaries for a better way of life", the School worked on an 'open curriculum' – an opportunity to learn through practice rather than be taught any pre-determined approach to the craft of filmmaking.
Colin welcomed the School's first cohort of students in September 1971, among them some of today's most renowned filmmakers.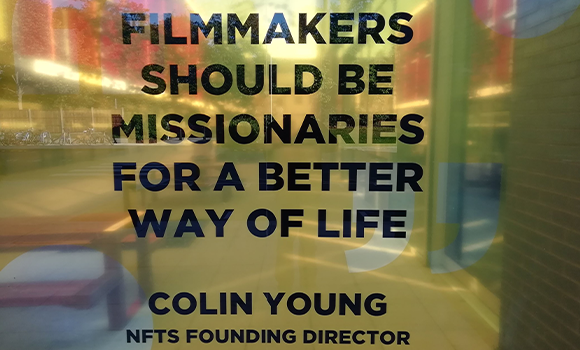 For over two decades, Colin put his heart and soul into making the NFTS a success before handing over the reins in 1992. His inexhaustible efforts were recognised the following year when he was awarded a BAFTA fellowship. He most recently returned to the NFTS in the Summer of 2021 to celebrate the School's 50th anniversary with staff and alumni past and present.
NFTS Director Jon Wardle said: "Colin's inspiring leadership of the NFTS set the foundation for the ways in which the School operates today. Over the years, he provided wisdom, good humour and always welcome words of advice. The NFTS and the filmmaking world more broadly has lost a true visionary who will be greatly missed by us all."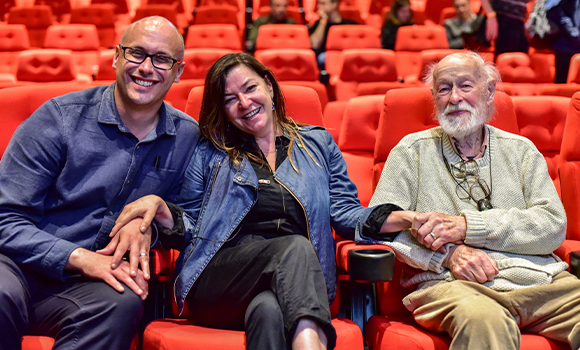 On behalf of the NFTS Board of Governors, NFTS Chairman Patrick McKenna added: "Colin was the National Film and Television School's greatest champion. His tireless work and philosophy paved the way for filmmaking education across the world and his legacy will be felt for generations to come."
Colin enriched the lives of everyone who knew him. The NFTS will share plans to commemorate Colin in due course and our heartfelt condolences go to his family at this time.
"Nothing is permanent except change." Heraclitus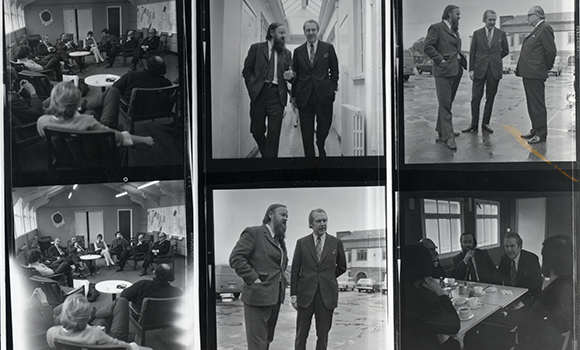 To read a moving obituary written by Lord David Puttnam and Roger Crittenden, visit:
nfts.co.uk/blog/colin-young-obituary-1927-2021
Find out more about the beginnings of the NFTS and Colin Young's time leading the School via the NFTS Digital Archive:
NFTS - A Stuttering Start | bit.ly/3o2x2Sj
Colin Young | bit.ly/2ZyWsO9