Throughout 2020, the NFTS has awarded over £900,000 of scholarship and bursary funding to students studying our MA and diploma courses.
With the creative industries undergoing rapid and continous changes, at the NFTS we remain as committed as we've always been to attracting a pipeline of the UK's most promising and diverse television and film makers, no matter their background or financial circumstance.
Our students become fully trained professionals who go on to play key roles and make an impact within film and television and games, thriving sectors that needs emerging new talent more than ever before. This year, some of the courses with students as recipients of scholarships include:
Diplomas: Assistant Directing and Floor Managing, Model Making for Animation, Production Management for Film and Television, Sports Production and Motion Graphics and Titles.
MA's: Digital Effects, Producing, Marketing, Distribution, Sales and Exhibition, Games Design and Development and Creative Business for Entrepreneurs and Executives.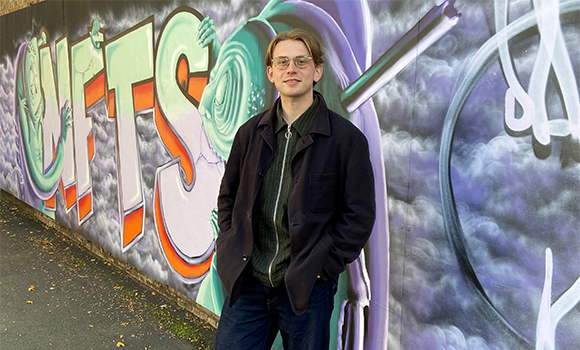 We are keen to ensure potential applicants to the NFTS feel confident they will receive help making their finances work to study with us, turning their dreams of entering the industry into reality. Some NFTS Scholarships are still available for courses starting in January 2021. If you are thinking of applying and need help with your tuition fees, it's not too late - please enquire now via info@nfts.co.uk
We are indebted to the many donors that help us each year and many of our scholarships are provided by a named individual or institution with connections within the industry and the School.
Many scholarship awards benefit from donors mentoring the recipient of their award.
More than 80 patrons, donors and organisations have made it possible for students to study at the NFTS in 2020/2021 through the funding of scholarships and bursaries. We are enormously grateful for their generous contributions and support during a year that has been as transformative as it has been turbulent, and for their help enabling the next generation of leading industry talent to study at the NFTS.
For more information on NFTS scholarships and bursaries go to: https://nfts.co.uk/scholarships
7/11/20