NFTS and BBC Films short The Bind had a rapturous reception at its first screening – a cast, crew and Industry preview held at BAFTA.
The Bind is the second short made through an NFTS scheme with BBC Films, enabling NFTS graduates to further develop their talents. The first short film made through the scheme, Diagnosis, directed by Eva Riley and produced by Emile Jouffroy, was recently championed by Moonlight director Barry Jenkins as "fantastic", he praised Eva's direction as "detailed and refined." Diagnosis is available to watch here.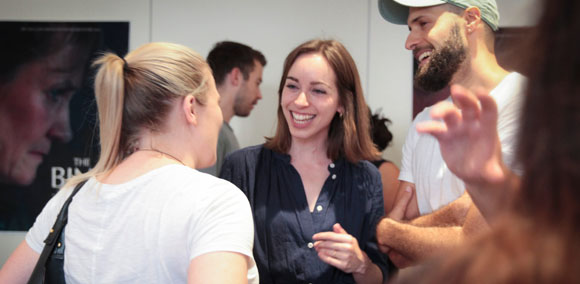 The Bind, which has just been completed, was unveiled at a preview screening for cast, crew and Industry at BAFTA. The Bind is written and directed by Caroline Bartleet, who won a BAFTA for her previous short - Operator, and is produced by Marie-Elena Dyche and Hélène Sifre – both of whom have projects in development for iFeatures. The crew of NFTS graduates also included Cinematographer Vanessa Whyte (Snatches, Silent Witness, Broadchurch); Production Designer Violet Elliot (The Crown); Editor Yann Heckmann (Operator); Composer Lindsay Wright (The Tunnel) and Sound Designer Zoltan Juhasz – winner of the Verna Fields Award for sound design.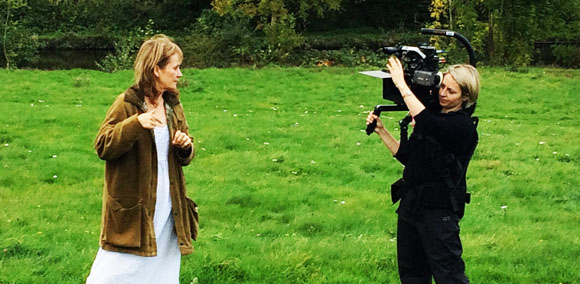 The tense thriller tells the story of farmer's wife Ruth. Ruth's son, Jamie, is enraged when he discovers his father has left the family farm to his brother, Sam. Jamie has worked on the farm for twenty years and to him this is the worst kind of betrayal. In the middle of the night, shotgun in hand, Jamie drags his daughter across to his parents' house to confront them. It falls to Ruth to try to talk herself and her family out of a life-threatening hostage situation in which one false move could cost her everything.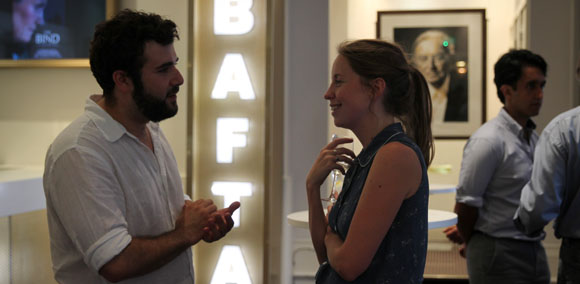 The film stars Lorraine Ashbourne (Grantchester, Midsomer Murders, Jayne Eyre), David Schofield (Darkest Hour, The Last Kingdom, Gladiator); Andrew Knott (The History Boys, The Secret Garden); Jamie Parker (The History Boys, Endeavour, Harry Potter And The Cursed Child – lead in original West End & Broadway cast) and Clara Read (the lead in Matilda West End production).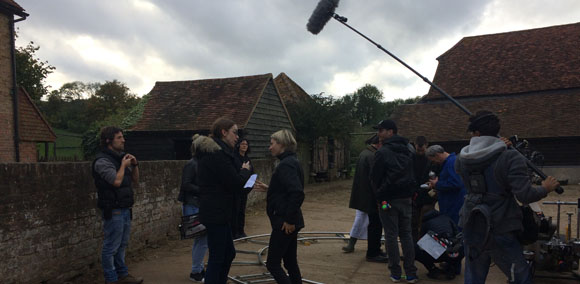 Producers Hélène and Marie-Elena said "The NFTS and BBC Films Scheme has been a wonderful opportunity to make a more ambitious short film. The support and collaboration of BBC Films and the NFTS has helped us to achieve a film we are all very proud of. We look forward to sharing the film with the rest of the world as we embark on our festival journey this year."
The Bind Cast and Crew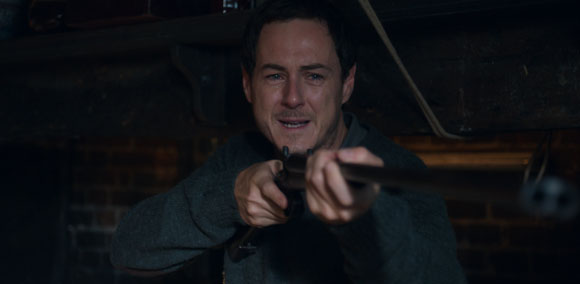 Ruth - Lorraine Ashbourne, Jamie - Andrew Knott, Patrick - David Schofield, Sam -Jamie Parker, Maggie -Clara Read, John -Matthew Ashford, Connor - David Shields, Ben - Paul Campion
Written & Directed by Caroline Bartleet; Produced by Marie-Elena Dyche & Hélène Sifre; Executive Producers Venetia Hawkes, Jon Wardle, Tom Chesover; Director of Photography Vanessa Whyte; Production Designer Violet Elliot; Editor Yann Heckmann; Sound Designer Zoltan Juhasz; Composer Lindsay Wright; Production Manager Alexandra McArdle; Costume Designer Oliver Cronk; Hair & Make-Up Artist Camille Nava; Sound Recordist Emanuele Gabbi; Digital Compositors Gillian Simpson & Robin Rhee; poster design Christopher King