The NFTS is delighted to congratulate the team of NFTS alumni behind short film, Joy, which has been selected for the BFI London Film Festival. Joy was made through an NFTS Bridge to Industry scheme with Film4. Recent NFTS graduates were given the opportunity to propose ideas for a short film to the Film4 team. Shortlisted teams then pitched their ideas to a panel including Film4's Senior Commissioning Executive and BAFTA winning Producer, Lauren Dark; Film4 Development Executive, Max Park and NFTS Executive Producer, Venetia Hawkes.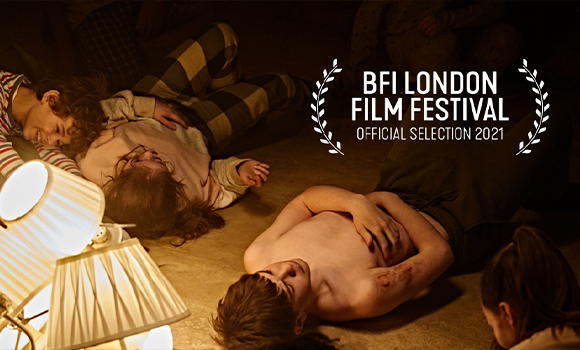 Out of many strong proposals, the panel selected atmospheric and entrancing drama Joy. Joy captures a moment in the lives of the residents of Sunny View, a children's prison, where inmate Jacob finds himself alone and desperate to connect with the outside world. Help from an unlikely source brings him a sense of belonging - but it comes with an unexpected twist.
Joy was written and directed by Alexandra Brodski with co-writer Amelia Spencer, produced by Sabina Smitham with line producer Emily Everdee, shot by Dan Atherton, edited by Fiona Brands, designed by Ewa Galek, with music by Anna Bauer - all NFTS graduates. Further cast and crew listed below, and full credits on IMDb.
The filmmaking team said, "With Joy we were aiming to make something with a certain kind of madness and a really unique tone so we needed bold creative partners to cultivate that with us - Film4 and the NFTS have been exactly that. Making Joy was a real 'journey' in a year of new production challenges and we've been supported through every step - we're delighted to be at the finish line with such great partners."
Joy is screening at London Film Festival as part of the 'Your UK or Mine?' strand. It will be screening at BFI Southbank on Saturday 16th October and is available to watch for free via BFI player during the festival: player.bfi.org.uk/free/film/watch-joy-2021-online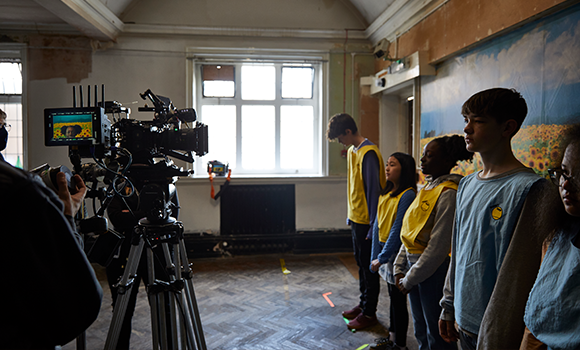 The film stars Badger Skelton as Jacob and Olivia Booth-Ford as Joy. The team shot the film during the pandemic in early 2021.
Alexandra Brodksi's previous short, Rooftop Refugee, which she co-wrote and directed, screened at BAFTA-qualifying festivals including Edinburgh, Aesthetica and Underwire, and her commercial Hold Still received a Royal Television Society award, and a British Arrow nomination. Since making Joy Alex has directed 4 episodes of upcoming Channel4 comedy-drama The Birth of Daniel F Harris.
Amelia Spencer has written several episodes of BBC's His Dark Materials, and has a number of original TV and film projects in development. Her previous work includes NFTS Graduation film, Dead Birds (dir. Johnny Kenton) which was produced by Sabina Smitham and selected for the Student Academy Awards shortlist.
Sabina's current slate includes several feature films in development with the BFI and BBC Film. She has just wrapped on an upcoming Channel4 series on which she was Associate Producer. Alongside her own slate, she is also Development Executive at Fable Pictures.
Line Producer Emily Everdee's work includes upcoming feature film The Wife and Her House Husband (line producer), as well as music promos and award-nominated short films as producer. She is currently developing her own slate. The NFTS and Film4 are delighted to provide an opportunity for these talented filmmakers to work together.
See Cast and NFTS Crew

Cast
Jacob Badger Skelton
Joy Olivia Booth-Ford
Michael Okorie Chukwu
Alice Juliet Cowan
Jacob's Mum Hara Yannas

Crew
Director Alexandra Brodski
Screenwriters Alexandra Brodski, Amelia Spencer
Producer Sabina Smitham
Line Producer Emily Everdee
Director of Cinematography Dan Atherton
Production Designer Ewa Galak
Editor Fiona Brands
Composer Anna Bauer
Casting Director Gemma Sykes
Costume Designer Oliver Cronk
Executive Producers Jon Wardle, Venetia Hawkes, Lauren Dark, Max Park
#NFTS