"The NFTS is a place where you can make crazy things happen!"
We caught up with current NFTS Creative Business for Entrepreneurs and Exectuives MA student, Ian Haig to find out more about his intriguing live theatre project, Showtime Challenge!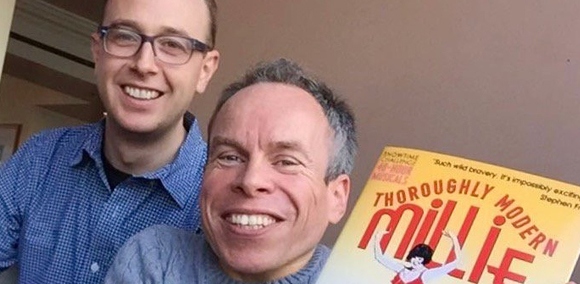 What is Showtime Challenge? 'Showtime Challenge 48-Hour Musicals' is a live theatre format where we rehearse a fully-staged West End musical in just 48 hours. We begin on the evening of Friday 11 October, then after 48 intense, exhausting hours, the curtain will rise at the Adelphi Theatre at 7pm on Sunday 13 October and – ready or not – the show WILL go on! This year's show is Singin' in the Rain, hosted by Julian Clary, in aid of dementia charity, The Lewy Body Society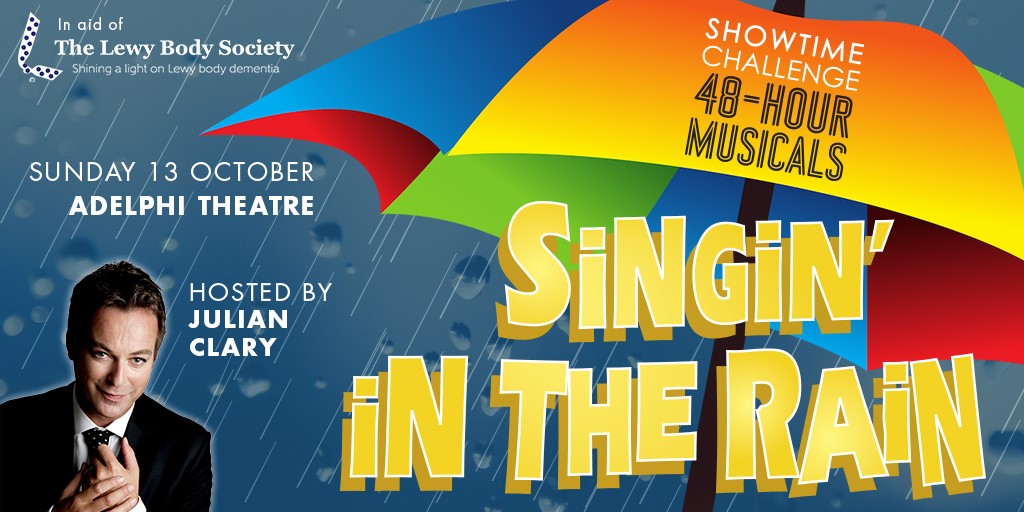 How did the opportunity come about? I created Showtime Challenge in 2004 when I was working in Oxford as an NHS accounting trainee. Many of my best friends missed putting on shows together, like we used to at Bristol Uni, so we decided to do it one more time for charity. However, with full time jobs, we couldn't spare much time and knew lots of people were in the same boat. So, we came up with the plan of putting on a musical in just 48 hours. Now, this obviously comes with the risk that the show will be terrible. And to make things worse we decided to perform Into the Woods by Stephen Sondheim: one of the hardest musicals to perform ever written! However, to our surprise, the idea went down well and hundreds of amazingly talented people came to the auditions. We sent out the scripts and scores to the final cast eight weeks in advance of the show. The idea was that everyone would learn the score off by heart by themselves. Then we'd meet for the first time on the Friday night at 7.30pm and work as hard as we could to put on a great show in front of 2,000 people, just 48 hours later, on the Sunday evening at the New Theatre in Oxford.
The show was a great success raising £11,000 for a children's hospital. The late Mel Smith was our host and he said. 'I think they're all mad personally, but I admire their balls'. Stephen Sondheim replied to a letter and said the idea was 'genuinely fresh and exciting'. As a result, we went on to repeat the format, performing Sweet Charity at the Theatre Royal Drury Lane in 2006, Me and My Girl at the London Palladium in 2008, Crazy for You at the London Palladium, The Boy Friend at Her Majesty's Theatre and Thoroughly Modern Millie at the Adelphi Theatre in 2016. The Evening Standard has reviewed the idea as 'Equal Parts Bonkers and Inspiring'.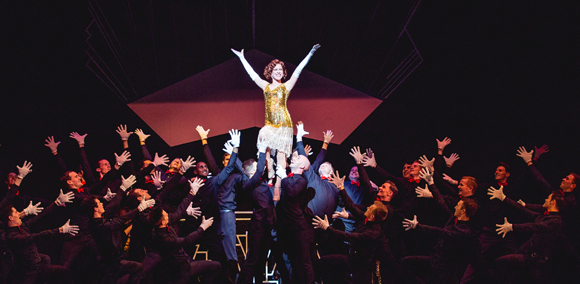 How did you get Julian Clary on board with this year's Showtime Challenge? One of my best friends shares an agent with Julian and we couldn't think of anyone more perfect to host the show! We were delighted when asked that Julian immediately said yes. Over the years we've written hundreds of letters to celebrities for support and we're always overwhelmed by the response. There's no harm in asking; even if it's a 'no', the replies are usually full of encouragement. This film shows the support we've had from Judi Dench, Stephen Fry, Anneka Rice and Vinnie Jones! And our past celebrity hosts have included Mel Giedroyc, Les Dennis and Warwick Davis. Julian Clary said: "I'm delighted to be hosting Showtime Challenge 48-Hour Musicals' production of Singin' in the Rain at London's Adelphi Theatre. Best of luck to the heroically plucky cast and crew who are giving up their time and energy to support the Lewy Body Society and the wonderful work they do."
What made you decide to leave your career in the NHS and apply to the NFTS? I was very lucky to have a brilliant time as a manager in the NHS working with some of the most talented people in the world. When we'd done well at St Bartholomew's on our inspection, I shared my dream to go to film school with my very supportive boss, Professor Charles Knight. After initial shock, he endorsed the decision and wrote my reference! I initially thought that I couldn't get into the National Film and Television School having only worked in the NHS. However, NFTS Head of Producing and Creative Business for Entrepreneurs and Executives MA course leader, Chris Auty and I chatted about all the other creative projects I get up to and so I applied. After NFTS, I'm keen to work on creative films to promote health research, prevention, education and so hopefully all my experience can come together. My first project will be working on a film that explores end of life care.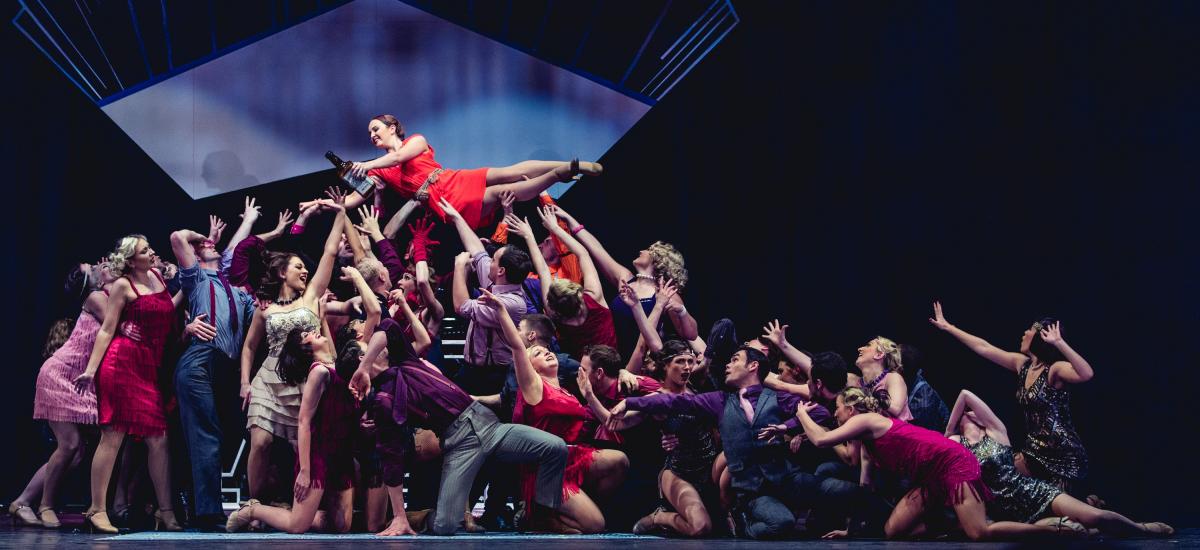 What are you enjoying the most about being at NFTS? Being at NFTS on the Creative Business for Entrepreneurs and Executives MA and the Production Accounting Diploma has helped me develop a fantastic network of people who are willing us to succeed! For example, I attended a masterclass at NFTS where I met David Young who created The Weakest Link. I told him about Showtime Challenge afterwards and he gave me great advice as to how to develop the show as a TV entertainment format with experts that he knows. It's a long shot but I'm enjoying the journey so far!
Why would you recommend applying to the NFTS? Both the Creative Business for Entrepreneurs and Executives MA and the Production Accounting Diploma have provided fantastic opportunities for networking. Prior to NFTS, my career was in hospital management and project management. I had a dream to move into creative projects but had no idea how to do it for real, other than as a volunteer. The Creative Business for Entrepreneurs and Executives MA has introduced me to amazing people. I've also been able to work with NFTS Head of Model Making, John Lee's Model Making Department on my weird idea where medical equipment comes to life. I'm also working with NFTS Head of Screenwriting, Brian Ward on a project called 'Sounds Like a Movie' which is original audio productions of screenplays and TV scripts. The NFTS is a place where you can make crazy things happen!
For more information about the NFTS Creative Business for Entrepreneurs and Executives MA, please visit www.nfts.co.uk/creativebusiness and for more information about the Production Accounting diploma which is part-time and runs one evening a week in London, please visit www.nfts.co.uk/accounting
To find out more about Showtime challenge, please visit www.showtimechallenge.co.uk or follow @Showtime48Hour on Twitter and Instagram