6 October 2021: Every year, second year students on the NFTS Film Studies, Programming and Curation MA complete a project where they conceptualise, research and organise a series of screenings, talks and Q&As. In 2020, due to the pandemic, the seasons were brought almost entirely online, leaving NFTS Head of Screen Arts Sandra Hebron and her students to explore new ways of bringing their films to audiences via the NFTS Screening Room.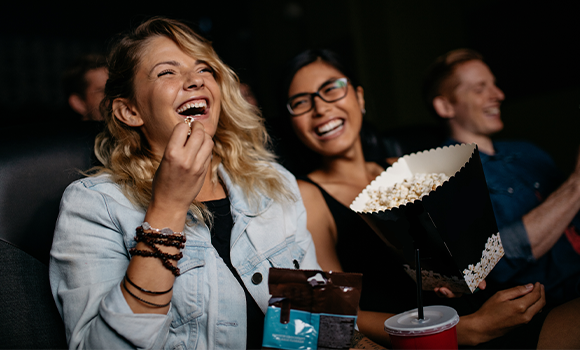 Sandra Hebron said "We're delighted that we are able to work with our partner cinemas to bring these projects to audiences in London, whilst also taking advantage of the opportunities that online exhibition can bring. The students have curated an impressively broad range of work – including entertaining spine tinglers, films with a social or ecological message, and works that push the formal boundaries of filmmaking. With accompanying events that include live performances and accessible screenings as well as introductions and discussions, there is plenty to keep us entertained and engaged in the coming months."
This year we are excited to announce the return of the highly anticipated student seasons to the big screen, with some screenings and related events running simultaneously online.
The seasons will be in cinemas and online throughout the next few months, so take a look below and book your tickets today!
UPCOMING SEASONS

One World Unspoken by Yvonne Wootton

A season of immersive films featuring our relationship to the environment.

THE RED TURTLE Sunday 17 Oct @ 1:30pm
AQUARELA Wednesday 20 Oct @ 6:30pm
KOYAANISQATSI Thursday 21 Oct @ 9pm
LATCHO DROM Tuesday 26 Oct @ 6pm

Screening at The Genesis and Cine Lumiere
Find out more: nfts.co.uk/one-world-unspoken
facebook.com/OneWorldUnspoken
twitter.com/1world_unspoken

Repeated Apparitions by Anita Wolska

A selection of experimental films that muse over repetitive cycles of oppression and their social invisibility. The films explore ways in which repetition and defamiliarised language can be turned into a practice of reparation that confronts oppressive mechanisms, disrupts the past and enacts new realities.

Thursday 18 Nov
Thursday 25 Nov
Thursday 9 Dec
Thursday 16 Dec

Screening at The Horse Hospital and Online
Website and booking coming soon

facebook.com/carefufflecollective
instagram.com/care_fufflecollective/

Atlas of belonging: Memory and Identity in the Cinema of the Caucasus by Galina Stepanova

Through a series of film screenings and discussions, the curatorial project will explore the relationship between physical borders or liminal locations, and identity and memory in the Caucasus region.

December/January - Dates TBC
Website and booking coming soon

The Edge of Belief by Emily Wright

The Edge of Belief is a carefully curated selection of films that consider the complex relationship between belief, premonition, ecology and disaster. Broaching issues of land, community, and otherness, the films in the season cast a spell of resilience and contestation in the face of capitalist-imperialist domination and environmental degradation.

Dates TBC
Website and booking coming soon

Human Resources by Ryan Ninesling

A selection of films exploring the depiction of work on screen, charting a historical overview of the shifting landscape of labour through the evolution of its cinematic representation.

ARAYA TBC
BLUE COLLAR Tuesday 7 Dec @ 6:30pm
LA PROMESSE Thursday 9 Dec @ 9pm
POSSESSOR Tuesday 14 Dec @ 6:30pm

Screening at Close-Up and The Genesis
Website and booking coming soon
Completed Seasons

Not Like Us? By Eleanor Haywood

A selection of films drawn from the vibrant cinematic representation of female misfits on screen, exploring questions around identity, conformity, and community.

Not Like Us screened at The Genesis and online from 21-26 September.

WE ARE THE BEST! Tuesday 21 Sept
SHORT DOCS: COMMUNITY AND CHANGE Thursday 23 Sept
VAGABOND Saturday 25 Sept
KAMOME DINER + PANEL Sunday 26 Sept
NOT LIKE US? Zine and Video Essay (Registering/sign-in to Issuu required)

Find out more: nfts.co.uk/not-like-us
twitter.com/NotLikeUs_Film
instagram.com/notlikeus_film
facebook.com/NotLikeUsFilm

Lost Vampires by Geoffrey Badger

A season of rarely screened vampire films, each sharing the qualities of an original approach to genre, an established or emerging 'cult' following, and being absent from UK cinemas since original release

NADJA Saturday 25 September @ 6:30pm
ONLY LOVERS LEFT ALIVE Tuesday 5 Oct @ 6:00pm
A GIRL WALKS HOME ALONE AT NIGHT Wed 13 Oct @ 6:10pm
TROUBLE EVERY DAY Wed 20 Oct @ 6:00pm

Screening at ICA and Prince Charles Cinema
Find out more: Lostvampires.co.uk
twitter.com/lostvampires_uk
instagram.com/lostvampiresuk
facebook.com/lostvampiresuk

The Female of the Species is More Deadly Than the Male by Sophie Determan

A collection of some of the best gender-bent female monster movies of gothic horror.

FRANKESTEIN CREATED WOMAN Monday 4 Oct @ 6:10pm
DRACULA'S DAUGHTER Monday 11 Oct @ 8:30pm
SHE-WOLF LONDON Monday 18 Oct @ 6:25pm
DR JEKYLL & SISTER HYDE Monday 25 Oct @ 5:50pm

Screening at Prince Charles Cinema
Find out more: nfts.co.uk/female-species-more-deadly-male
facebook.com/MoreDeadlyFilm
twitter.com/MoreDeadly_Film
Places are still available on the NFTS Film Studies and Curation MA to start January 2021.
Visit nfts.co.uk/film-studies-programming-and-curation to spply today!
#NFTS
More content you may be interested in...