8 November 2021: The NFTS is thrilled to announce a new three year initiative with leading Wales based factual indie Wildflame Productions to deliver world-class training for Wildflame staff and key freelance colleagues. The partnership sees Wildflame become the first Welsh indie to partner with NFTS Cymru Wales for investment in production talent through bespoke training.
In partnership with Creative Wales and BBC Cymru Wales, the Welsh hub of the NFTS launched its first slate of courses in September 2021. Based within Central Square, BBC Cymru Wales new broadcast centre in Cardiff, NFTS Cymru Wales provides the gold standard of training it is renowned for globally to support emerging Welsh talent as well as strengthen skills development.
Drawing from the comprehensive schedule of NFTS short courses available within Wales and across the UK, Wildflame talent will be able to create bespoke training programmes tailored to specific project needs and linked directly to their individual skills gaps. Training provided by the NFTS covers the full spectrum of technical, production and business skills, from Data Wrangling to Documentary Interview Techniques to Production Accounting, with courses delivered by experienced industry practitioners. The three-year training partnership aims to promote a consistent programme of ongoing training within the indie to ensure career development at all levels.
Judith Winnan, Head of NFTS Cymru Wales, commented: "We're delighted to be partnering with Wildflame to deliver a high quality factual training programme that will benefit not just their team but also the production community as a whole. It's exciting to see the ways in which NFTS Cymru Wales can work with indies in a more targeted and strategic way to deliver the gold standard of training that the National Film and Television School is known for, and we very much look forward to working with Wildflame through further growth and success."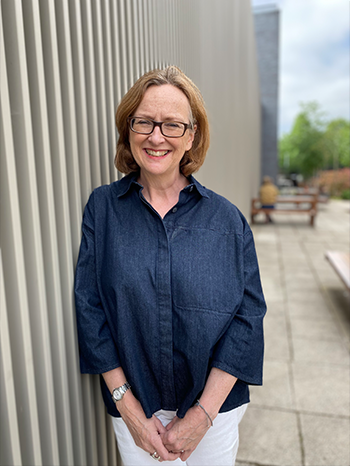 Paul Islwyn Thomas, CEO, Wildflame, says: "We believe this is the first indie-initiated scheme in the UK. Wildflame is creating a culture where training is at the heart of our business, not on the periphery. We want to empower our staff to become the best they can be and we therefore need to offer a clear and structured training pathway for new and established talent. Industry training for the indie and freelance sector has been available on an ad hoc basis for many years, but it's often considered an 'optional extra' due to costs and time constraints. The indie sector has often fallen short in its ability to deliver a structured and accredited training model - particularly one which is linked directly to commissioning needs, where we feel it would make the most impact for businesses.
"In such a fast-moving industry, our team has to be at the top of its game, both creatively and technically, so we are delighted to be offering them this unique opportunity. We need to support our staff and freelancers in their development and, through our Creative Training Scheme, they can now learn from the best tutors in the business at the world-class National Film & Television School, through the recently-established NFTS hub in Cardiff. We are proud to be announcing this partnership, which forms part of our long-term commitment to proactively contribute to the growth of the factual production sector in Wales."
For more information on NFTS Cymru Wales and to take a look and register for their slate of inspiring upcoming courses: nfts.co.uk/nfts-cymru-wales
Welsh Government funded bursaries are available for all NFTS Cymru courses to help increase diversity and equality within Wales's screen and television industry. They are designed to support those from under-represented groups and those who, without financial support, would find it difficult to access training and therefore job opportunities.
#NFTS