Dominik Bari, NFTS Digital Effects MA second year student, has been included in an annual list compiled by Forbes magazine, highlighting him as one of 30 most successful people under 30 in his homeland of Slovakia. Dominik was personally congratulated by the President of Slovakia, Andrej Kiska at the award ceremony.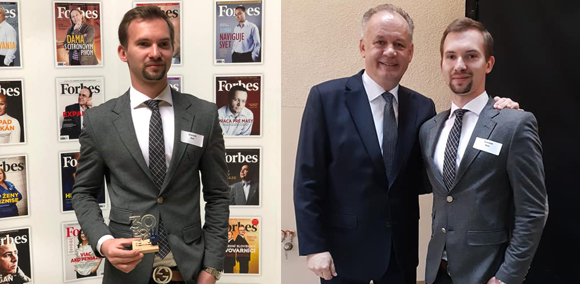 Dominik received the award because of the work he has done to inspire young people and also because of the success of his Oscar-qualifying documentary, Oymyakon. Dominik was the first person from Slovakia to have an Oscar qualifying film in the documentary category. Excerpts from the film were used on social media by the Leonardo Dicaprio foundation to highlight climate change.
OYMYAKON: The story of the coldest inhabited place (Trailer) from Dominik Bari on Vimeo.
Oymyakon is a 28-minute documentary about the coldest populated place on earth (with the lowest recorded temperature of -71.2 ° C.) where stealing a person's hat is regarded as tantamount to attempted murder. Before filming even started, the journey took four flights and a 1000 kilometer non-stop 21-hour journey in a specially modified car through the taiga landscape via frozen rivers and the "Road of Bones", so-named because a person is buried beneath the surface approximately every 12 meters. They are victims of the Second World War, forced to live in gulags, whilst building the road.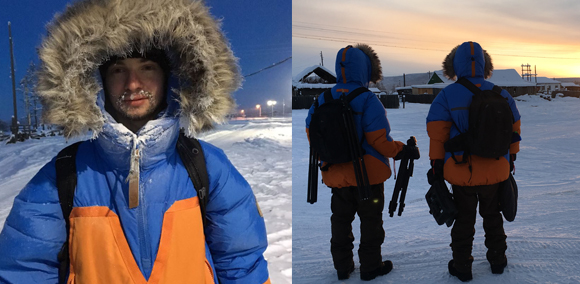 Despite the challenges of the extreme cold, which affected both crew and equipment, Dominik and his team succeeded in being one of the first to capture the fascinating life, language and traditions of the residents of this isolated village.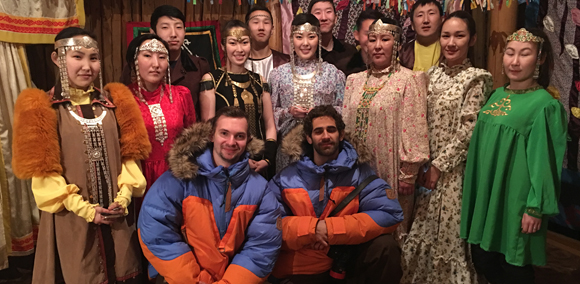 Dominik said: "I found it incredible seeing those people go about their daily lives, well adapted to such extreme environmental conditions. We spent five days in Oymyakon in temperatures at around -50 ° C with no running water, showers, toilets, telephone signal or internet connection. The lowest temperature we experienced during the day was -54 ° C. We washed with water from melted ice, cut by the villagers from the nearby Indigirka River. Our staple diet was horse and reindeer meat prepared by the locals, who were always ready to share with us. They took us hunting in the taiga and even showed us their shamanic rituals. Without the help of these remarkable and generous people, we would not have survived a single day out there."
On winning the Forbes 30 Under 30 Award, Dominik said: "It's a huge honour for me to be on the pages of such a well-known magazine alongside so many talented young people."
For more information about the NFTS Digital Effects MA, please visit www.nfts.co.uk/dfx