The six participants of this year's NFTS Diverse Directors Workshop were invited by Walt Disney Studios Motion Pictures UK who are headline sponsors of the programme to meet the directors of the highly anticipated Captain Marvel, Anna Boden and Ryan Fleck, and to attend the premiere of the film!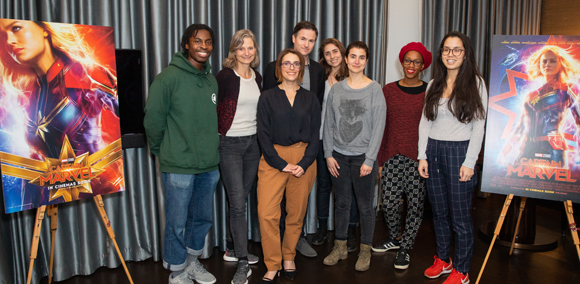 Marvel's first female-led standalone movie, Captain Marvel stars Brie Larson is generating lots of positive buzz in the press and social media with Entertainment Weekly's Devan Coggan tweeting, "'Captain Marvel' is pure joy. I cannot wait for the generation of little girls who will grow up with Carol Danvers as a hero."
This year's Diverse Directors Workshop participants are: Abena Taylor-Smith, Amelia Hashemi, Chloe Pope, John Ogunmuyiwa, Nichola Wong and Olivia Hetreed.
The workshop, which has no fees, is a leading diversity programme to increase the number of women, people from BAME backgrounds and those with disabilities working in screen directing. This year's programme is being sponsored by Walt Disney Studios Motion Pictures UK.
Taught by top industry professionals, the course is free to attend as the NFTS, alongside support from headline sponsors, Walt Disney Studios Motion Pictures UK with additional support from EON Productions and ScreenSkills, will cover all production costs and inter-school networking. NFTS facilities will also be in place to help crew the films across all disciplines from producing to cinematography to sound and music.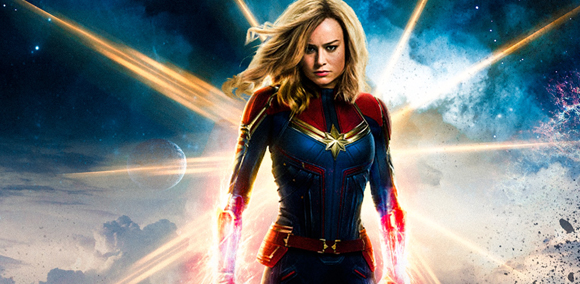 The scheme has already led to success with two participants from previous workshops, Alice Seabright and Lisa Clarkson gaining highly competitive places on the NFTS Directing Fiction MA course. Alice Seabright's film Sex Ed played at BFI London Film Festival, Encounters Film Festival and Aesthetica Short Film Festival and The Arrival, directed by Annetta Lauffer was selected for Encounters.
More information at www.nfts.co.uk/diversedirectors and Captain Marvel is released in the UK this Friday 8th March.