The NFTS enjoyed the spotlight this week with a report airing on BBC London News on Thursday 6th February featuring the School's recent influx of new first year students.
Nearby studios including Leavesden, Shepperton, Pinewood and Elstree Studios, are all expanding in response to a boom in TV and film production in and around London. The BBC were keen to explore how the NFTS creates new opportunities for the next generation of creative talent and we were only too happy to open our doors!
The report featured interviews with new students from our Creative Business for Entrepreneurs MA and Cameras, Sound and Vision Mixing Diploma and a tour of the NFTS Main Stage, Model Making Department and Dolby Atmos Dubbing Theatre. NFTS Editing Graduate Mdhamiri who came to the NFTS on a scholarship and worked on the recent Blue Story and The Last Tree also featured.
Watch the full story here (begins at 13:45).
Our contribution to the industry was further highlighted by an authored piece published on Friday 7th February by NFTS Director Jon Wardle for The Times. Here, Jon writes about what an exciting time it is to for our soon to graduate students to be joining the film and television workforce:
At The National Film and Television School we are about to graduate a crop of students, all of whom are keen and ready to make their mark in the world of film and television production.
They are about to follow in some pretty big footsteps. The NFTS has produced generations of great film and TV makers – including Roger Deakins (1917), Stuart Wilson (Star Wars), Lynne Ramsay (You Were Never Really Here), Nick Park (Wallace and Gromit), Kim Longinotto (Shooting the Mafia), Yann Demange (Top Boy), Malorie Blackman (Noughts and Crosses), David Yates (Fantastic Beasts). I could go on.
Listing such luminaries could come across as intimidating, but it is meant to be inspiring. Among the graduating students are people who will make great work, thrill and inspire audiences, and go on to success and acclaim. That will take hard work. But there are four things in their favour as they step out of school and into the industry.
First, the timing couldn't be better. The British TV and film industry is booming, with production spend up 16 per cent in the past year, according to statistics published by the British Film Institute. The Office for National Statistics describes the sector as a "significant factor" in the improving UK economy.
As the industry grows, the need for talent in a wide range of production roles intensifies. Availability of skilled workers is expected to be the main constraint on further growth. On top of this, Britain's exit from the European Union makes the need for home-grown talent all the more pressing.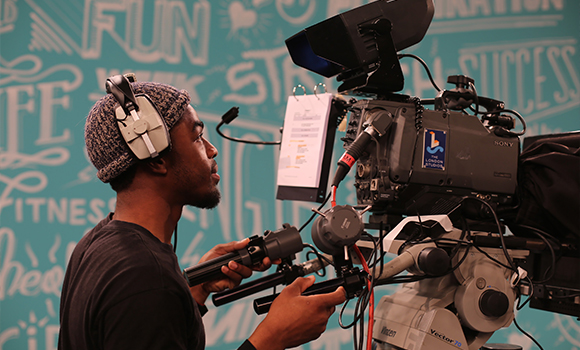 Second, with the likes of Netflix, Apple and Quibi entering the scene, there are more companies to work for. Last year 50 Netflix Original productions were filmed in the British Isles — in Manchester, Newport, Liverpool, Edinburgh and Bristol — creating 25,000 jobs.
Third, the industry is stepping up its efforts to be inclusive and welcoming. For season one of Sex Education, Netflix and producers Eleven offered students from the University of South Wales fully paid training and mentorship placements. At least 80 per cent of the trainees have gone on to paid work in film and television. The NFTS created a similar scheme with Hartswood Films on Dracula, with more than 30 students involved in its production.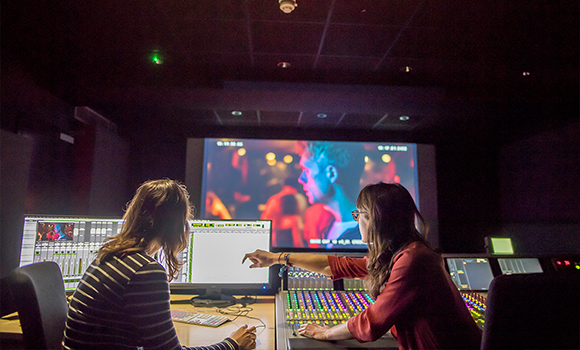 And finally, our departing students have great role models. Recent graduates have shown that British voices can make it on the world stage in a spectacular way. Krysty Wilson-Cairns's first feature film screenwriting credit, for 1917, earned her an Oscar nomination. Segun Akinola, who graduated in 2018, is the composer of Dr Who. Sex Education launched to rave reviews and gained an audience of 40m households in 190 countries in its first four weeks. Creating and writing it was Laurie Nunn's first TV job on leaving the school.
These are big footsteps in which to follow. But the opportunity has never been greater. With talent in abundance, investment increasing and an insatiable global appetite for British content, I have no doubt that those graduating have the talent to achieve great success.
Read the full story from The Times here.
As ever, the upcoming NFTS Graduate Showcase, supported by Netflix, comprises of an exciting and diverse range of content produced by our graduating students. The programme of events will take place at Picturehouse Central, London W1 on Monday 24th to Wednesday, 26th February 2020, with further showcases taking place separately in March.
To see a short trailer of what to expect and register click here.
7/2/2020