Choosing which films to view at a high profile film festival like the BFI London Film Festival can be daunting; a grand total of 225 feature films including 21 world premieres, nine international premieres, and 29 European premieres, a range which will give even the most experienced film enthusiast a challenge when deciding what to see.
So to help you, second year students on our Film Studies, Programming and Curation MA have applied their curatorial skills to pick their must see films at this year's festival, which kicks off on the 10th October and runs until the 21st October. Selecting, programming and reviewing films lies at the heart of their studies, with many of the students aspiring to work as curators and programmers at festivals when they graduate. Here are their most highly anticipated and recommended films: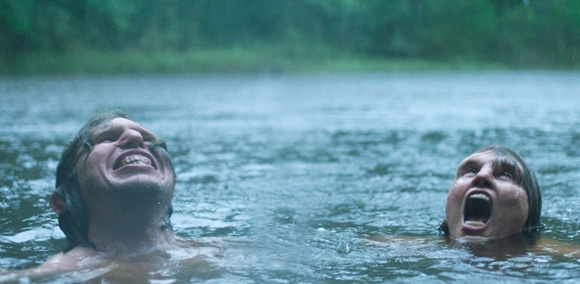 Border directed by Ali Abbasi, Sweden The third feature by Iranian-Swedish director Ali Abbasi, Border is a dark and daring contemporary folktale. The film is based on the short story Let The Old Dreams Die by John Ajvide Lindqvist, acclaimed author of the vampire horror novel Let The Right One In that was masterfully adapted for the screen in 2008 by Tomas Alfredson. Similarly to Let The Right One In, Border has the peculiarity of provoking the audience with fluctuating disgust and desire, yet never leaving the side of the misfits that populate its story. The encounter between Tina, an unconventional-looking custom guard with a talent for smelling trouble, and sinister but somehow captivating Vore turns into an immediate and strong attraction, in a film that promises to tackle the concepts of beauty and gender "border" and turn them upside down with an unexpected and original mix of thrills and laughs. Winner of the Un Certain Regard section in Cannes earlier this year, Border will represent Sweden in the race for the Foreign Language Academy Award nominations. (Eleonora Pesci)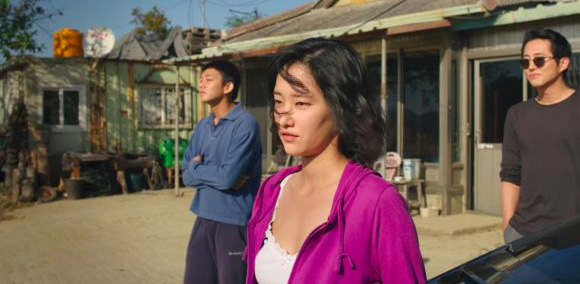 Burning directed by Lee Chang-dong, South Korea Burning sees Lee Chang-dong return to his literary roots, as it is partially based on the short story Barn Burning by famed Japanese author Haruki Murakami. The film tells the story of a young man named Jong-su, his friend Hae-mi and her boyfriend Ben, who has a curious penchant for setting fire to abandoned greenhouses. When Hae-mi mysteriously vanishes, Jong-su embarks on a quest to find her, a quest which will slowly turn into an obsession. The film was unanimously praised by critics at the Cannes film festival, where it won the FIPRESCI award and the Vulcan award for best production design. Promising to bring together Murakami's melancholy and fatalism and Lee Chang-dong's themes of searching for sense in a daunting, mysterious world, Burning will be this year's London Film Festival's Thrill Gala screening, and is not to be missed. (Samuel Thiery)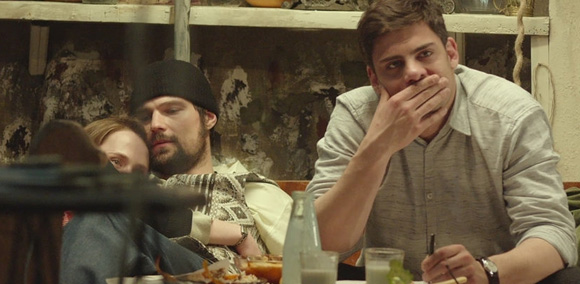 Dovlatov directed by Alexei German Jr, Russia The latest film by Russian auteur Aleksei German Jr. (son of the legendary dissident director of Hard to be a God and My Friend Ivan Lapshin) finds him looking back at the Russia of Brezhev's "era of stagnation" and at Sergei Dovlatov, one of the times' sharpest and most talented chroniclers. Dovlatov is now one of Russia's most beloved 20th century writers but he struggled to be published in life, his irony and disillusionment a wrong match for the era's strict ideological line. The film follows the writer for 6 days, in and around the foggy St. Petersburg of winter 1971. One can expect German Jr. to bring back here the same dreamlike sensibility of his previous work (Paper Soldier; Under the Electric Clouds), from the unplaceable ethereal quality of the acting and the dialogue to the constantly moving camera that seems to float around the scene as if looking for something it can never find. (Francesco Carreri)
Dream Away directed by Marouan Omari & Johanna Domke, Egypt Turning its sights on a once-popular resort hotel on the Sinai peninsula, now neglected after the turmoil of the Arab Spring and a 2015 ISIS attack made it unattractive to foreign guests, Dream Away shows the routine of the employees of an abandoned oasis. Mixing straight documentary investigation and bizarre surreal interjections, the film finds a way to probe the strangeness of the work of those employed to entertain nobody in a place cut off from the rapidly changing world around it. From directors Marouan Omari and Johanna Domke as a follow-up to their acclaimed Crop, Dream Away offers another look at the contradictions of contemporary Egypt that is sure to be a fascinating, inventive watch. (Jade Turner)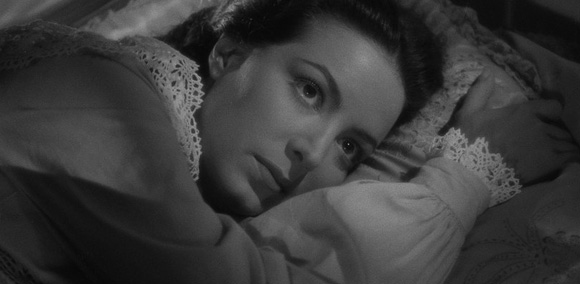 Enamorada directed by Emilio Fernández, Mexico Loosely based on The Taming of The Shrew, Enamorada is set in the 1910s during the Mexican revolution and follows the tumultuous love between revolutionary Jose Juan Reyes and the seemingly untameable daughter of an aristocrat, counterrevolutionary Señorita Beatriz Peñafiel. The aesthetic and topical influence of classic Hollywood is palpable in this all-time great of Mexican cinema. The main characters and the dynamics in their relationship draw a lot from screwball comedies, but the fierceness of Beatriz – also thanks to a magnetic performance by iconic Mexican diva María Félix – is taken to extremes that are rarely seen in Hollywood productions and make her particularly intriguing and humorous for a female character of that time. Realised by master Emilio Fernández at the peak of his career in 1946, Enamorada returns in a glorious-looking restored version that was passionately endorsed by Martin Scorsese. (Eleonora Pesci)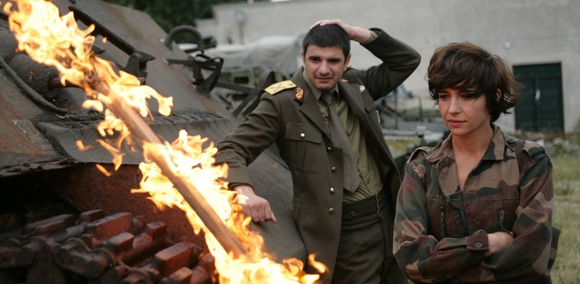 I Do Not Care If We Go Down in History as Barbarians directed by Radu Jude, Romania A bizarre meta-docufiction whatsit, Barbarians continues director Radu Jude's indictment of the ugly, unspoken chapters of Romanian history, as in his quasi-Western Aferim! and photo-documentary The Dead Nation. The film follows a theatre director whose ambition is to highlight the part played by Romanian officials in the 1941 anti-Semitic Odessa Massacre, but she is obstructed at every turn by bureaucratic red tape, conflicts with the cast, and the inability of her audience to understand her message. Bleakly funny, chillingly pessimistic, and quite timely, Barbarians is sure to be a demanding but richly rewarding watch - and a choice companion to Andre de Toth's searing 1944 portrait of a Nazi officer in None Shall Escape, also playing as a restored classic in this year's London Film Festival. (Andrew Gutman)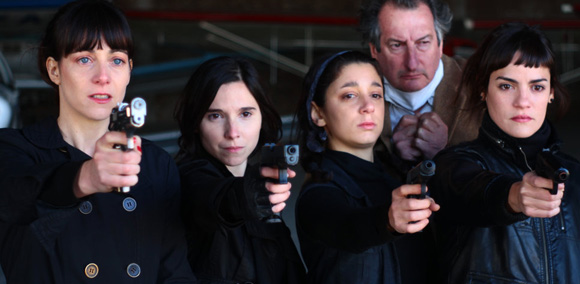 La Flor (The Flower) – Directed by Mariano Lllinas (2018), Argentina Ten years in the making, 14 hours long and filled to the brim with narrative innovation, La Flor is a far cry from the slow-cinema that we are used to when it comes to extended running times such as this one. Spanning a multitude of times, places and genres, the film follows a group of actresses from a famed Argentinean theatre company and aims to explore the excess and poetry of the cinematic medium whilst promising to be unlike anything else at this year's festival. I will be screening his 2008 film, the labyrinthine four–hour epic Extraordinary Stories, as part of my graduation project and can't wait to see what this visionary director has in store for us now. (Steven Ryder)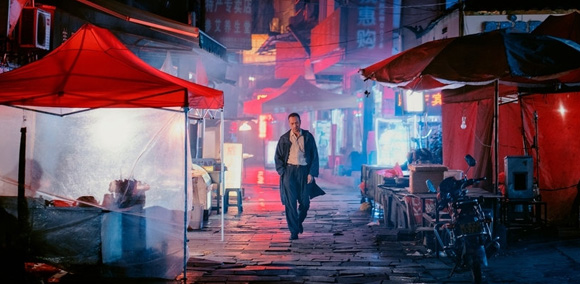 Long Day's Journey Into Night directed by Bi Gan, China One of the most anticipated Chinese films in this year's LFF is Bi Gan's second feature Long Day's Journey Into Night. The film was selected in Cannes for Un Certain Regard and won critical acclaim for its bold cinematic language. It tells the story of a man returning to his hometown in search of a old lover, the deeper he dives into his past, the more he struggles to tell the difference between memories and reality. Bi Gan is already known for his unique vision and bold choices from his last feature Kaili Blues. This time he didn't limit himself and shot this entire journey down in memory lane in 3D, I can't wait to give it a try. (Giada Liu)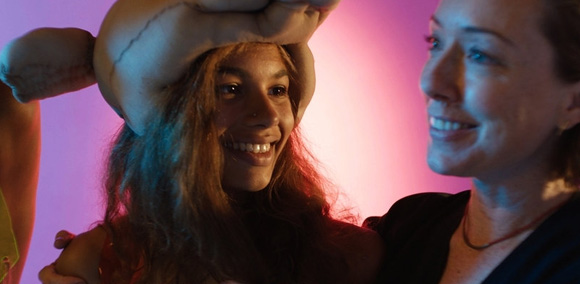 Madeline's Madeline – Directed by Josephine Decker (2018), USA Any film that is described as a "jazz-infused fever dream" is bound to pique the curiosity of cinema goers looking for something with a little more bite during their forays through the festival programme. Josephine Decker's new film, which follows 16-year-old Madeline and her relationship with an experimental theatre director who uses her unique mental state as inspiration, is building quite the reputation on the festival circuit. Hailed as "one of the freshest, most exciting films of the 21st century" and boasting an uncomfortably stunning performance from new face Helena Howard, this investigation into alienation and appropriation aims to break the delicate boundaries between audience and subject. (Steven Ryder)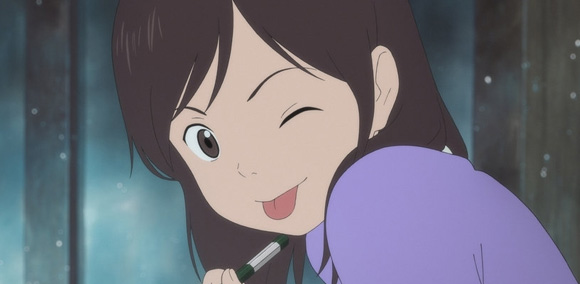 Mirai directed by Mamoru Hosoda, Japan One of the most-acclaimed directors of feature-length anime films this side of Studio Ghibli, Mamoru Hosoda has made a name for himself with beautifully animated, emotionally resonant films like The Girl Who Leapt Through Time and Wolf Children. With Mirai, Hosoda tackles perhaps the strangest premise of an already-fantastical body of work: a young child is jealous of his newborn sister, and must learn to adjust to his new family with help from none other than his grown-up younger sister, visiting from the future. This is promising territory for Hosoda, who frequently touches on the subject of family to great effect, and by all accounts Mirai is another example of its director's ability to balance fantastic elements, observant realism, and his own unique, colourful style. (Andrew Gutman)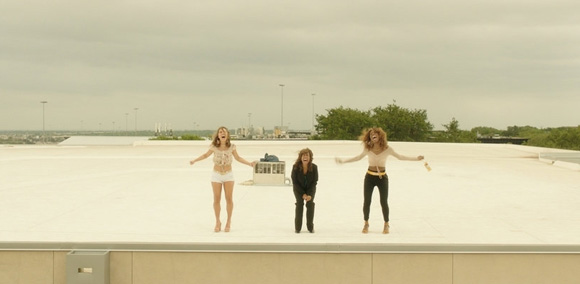 Support the Girls directed by Andrew Bujalski, USA Director Andrew Bujalski, considered by many as the father of the mumblecore movement, has gone through a steady and profound transformation throughout his career. Starting from the impossibly scrappy and raw relationship dramas of his early career, Bujalski has slowly turned into something of a political filmmaker, sneaking powerful reflections on American culture into unique films that drift between both absurdist comedy and humanistic slice of life. One can't help but wonder what he will bring to the table this time with Support the Girls, a workplace comedy led by a wonderful all-female cast which includes Haley Lu Richardson (Columbus; Edge of Seventeen) and Regina Hall (Girls Trip). (Francesco Carreri)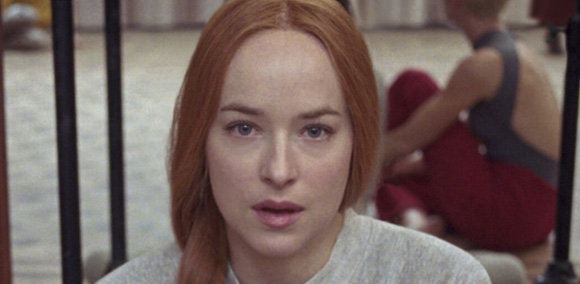 Suspiria – Directed by Luca Guadagnino (2018), Italy The concept of remaking Dario Argento's classic giallo horror caused waves in the horror community when it was first announced a few years ago. Now it is finally here, early reviews suggest that Guadagnino's first foray into genre territory is much more of a spiritual reimagining of one of horror's classic titles. The trailer suggests that the film will offer a creeping sense of dread and a macabre assortment of occult imagery so don't expect this to be a light-hearted affair. What seems really fascinating is the way in which Guadagnino has incorporated the first film's ballet school setting into the narrative in order to choreograph some visceral, extraordinary dance sequences. (Steven Ryder)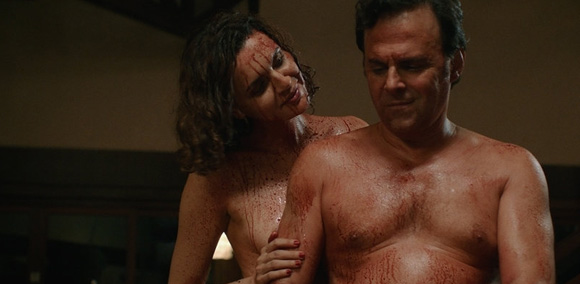 The Cannibal Club directed by Guto Parente, Brazil From Slack Bay to Raw and beyond, there's been no shortage of arthouse cannibal films lately, but don't let that put you off this biting and decadent Brazilian satire. The Cannibal Club follows a wealthy couple inhabiting a waterfront mansion in Fortaleza who bring excitement into their lives with sex, drinking, and a bit of anthropophagy at the expense of the city's poor, focusing on their daily routine and how they blithely justify their lifestyle. By all accounts it's a funny, over-the-top affair, so it should be the perfect fit for those looking for something macabre and indulgent, with a side of social commentary all too relevant in Brazil and abroad. (Jade Turner)
If you are inspired by our students' choices or think you could do better, why not apply for our Film Studies, Programming and Curation MA, which is delivered in partnership with the BFI? Applications are open now until 12th November and the two-year course starts in January 2019.