Every year, NFTS Games Design and Development MA students head to games conference, EGX at the NEC in Birmingham to showcase their graduation games. This year, ten games were on show in the Rezzed area with varied themes, art and mechanics, from puzzle-games and side-scrollers to strategy games and story-driven experiences across desktop platforms and handheld devices.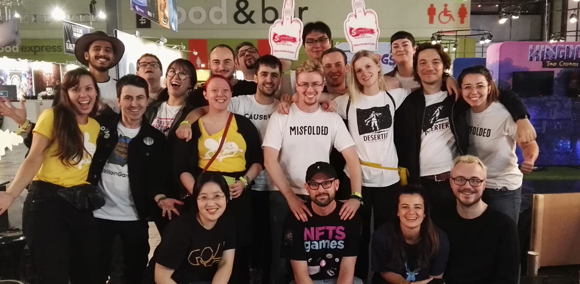 Check out our latest promo video created by NFTS Directing and Producing Science and Natural History MA student, Alyssa Mello featuring the students at EGX talking about their games to get an insight into what it's like to be an NFTS Games Design student.
Collaboration between departments is a key part of the NFTS experience and each Games Design student teams up with a Marketing, Distribution, Sales and Exhibition MA student to help them promote and market their games. The two videos below will give you a flavour of how closely the students work together and how fruitful teamwork can be!
If you're inspired to follow in either our Games Design or Marketing and Distribution students' footsteps, there's still time to apply!
Applications are open until 7th July 2019 to start in January 2020 – more info at www.nfts.co.uk/games and www.nfts.co.uk/marketing