NFTS Games Design and Development MA graduate, Daisy Fernandez, has been nominated for the Rising Star Award at this year's MCV Women in Games Awards, which takes place on the 28th June at Facebook's HQ in London and rewards and recognises the contribution of women in the UK games industry.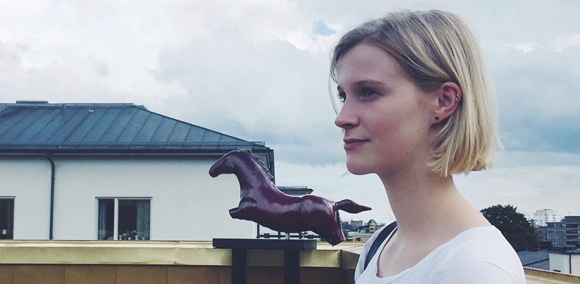 This is the third consecutive nomination for NFTS Games alumni with Laura Dodds being nominated in 2018 and Naomi Kotler winning in 2017.
You can read all about Daisy's journey from having no experience in games to studying at the NFTS and now working as a Game Designer and Generalist at games development company, State of Play in our recent NFTS Stories blog. And watch the video below to hear Daisy and fellow student, Hannah Burdett talk about why they think more women should build a career in games.
If you would like to follow in Daisy's footsteps, applications for our Games Design and Development MA are open until July 7th – more information at www.nfts.co.uk/games
More content you may be interested in...