NFTS Games Design and Development MA student, Hannah Burdett has won a prestigious European Women in Games Awards student award beating off competition from fellow female games design students across Europe.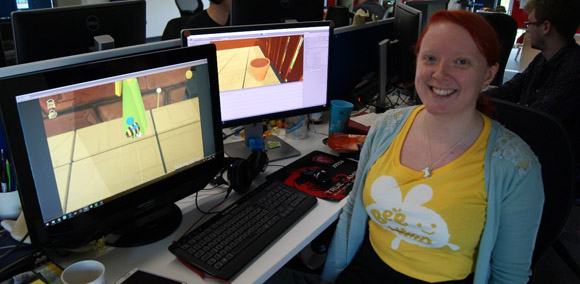 As part of the award, Hannah and five other female games designers have received tickets, travel and accommodation to attend the European Women in Games conference which takes place between the 11th and 12th September in London. They will be invited on stage to be presented with a special Commendation Award during the conference, which includes high profile speakers across the Games industry such as Kimberley Fogg, Founder, Riot Gaming, Sharon Hodgson MP, Chair of All-Party Parliamentary Group on Video Games and Catalina Lou, EMEA Sales Director, Videogames, Facebook.
To be considered for the award, Hannah had to send in a portfolio of her work including her NFTS graduation game, Bee Kind.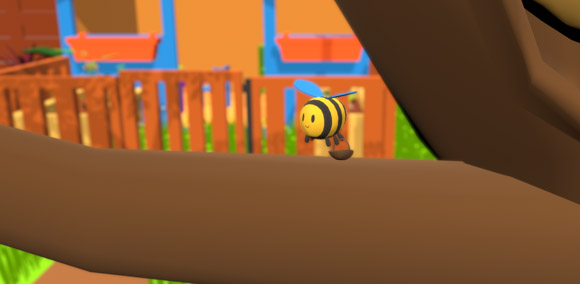 Bee Kind is a cute and fun mobile game, designed to be relaxing and playful. Players help a bee to pollinate flowers and find food for its hive, whilst exploring a colourful world of plants and flowers.
Hannah said: "The game is primarily aimed at young children, but I've found that adults and families get a lot of fun out of it too. It's educational without being dull, and there's voiceover to listen to as you play to help you learn about the issues bees face. I got to work with Chris Jarvis, a presenter for Cbeebies, and that was incredible. He did an amazing job!"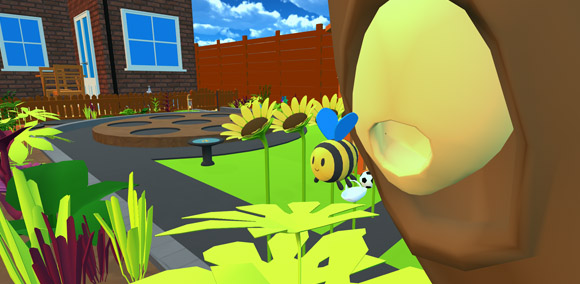 On her award, Hannah said: "It is amazing to win the student award and I feel incredibly honoured. It makes all the hard work worth it, and I'm excited to be able to share Bee Kind with even more people. I'm looking forward to going to the conference and meeting like-minded games designers to learn from and share experiences with. I think it's going to be an amazing experience. The NFTS has made such a huge difference to my life, and to my career prospects. I engage differently with games now- I'm much more interested in analysing and critical thinking than I am in playing games for fun. I get to take my game to games conference, EGX soon, and I've already run play tests in a local museum and a primary school, which was so useful. I'm hopeful about my job prospects after graduation and already have a few ideas lined up!"
Alan Thorn, NFTS Head of Games said: "We are truly delighted that Hannah has received this highly prestigious award in games. Hannah joined our NFTS games course in 2017 and developed a strong portfolio of work. Her graduation project is 'Bee Kind', an adorable educational game about bees that's been a big hit with both adults and children. This award is well-deserved, and I'm excited about Hannah's future innovative work."
Applications are open for the NFTS Games Design and Development MA until September 27th and the course starts in January 2019 – more info and apply at www.nfts.co.uk/games
More content you may be interested in...