NFTS graduation animation, Heatwave directed and written by recent NFTS Directing Animation MA graduate, Fokion Xenos has been selected for Annecy, the world's leading animation film festival, which takes place from the 10th to the 15th June.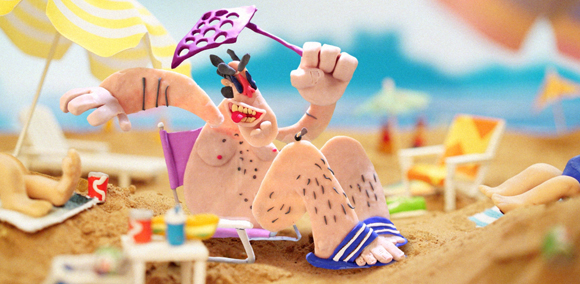 Heatwave synopsis: In the midst of a searing heatwave, two little children find a way to cool everyone down.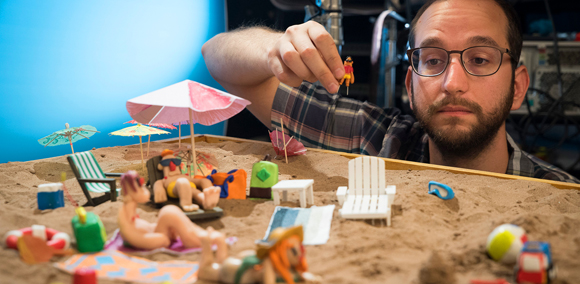 Fokion was inspired by the Greek summers of his childhood and wanted to make a "vibrant, colourful film that is unapologetically fun and optimistic." Fokion said: "Heatwave is a film about how we tend to get lost in our own problems and anxieties no matter where we are or who is next to us. I find that being playful and humorous in a mad and bleak world is braver than being pessimistic and too serious. We tried to capture the essence of how people behave under their own pressure and how being open and silly can make us a bit more grateful about the world and each other."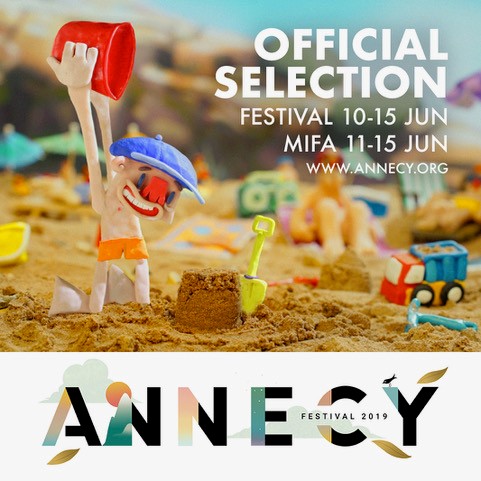 On Heatwave's selection at Annecy, Fokion said: "Heatwave being selected for Annecy film festival is a great honour for me and my team. We worked really hard this past year so we are grateful to have the opportunity to present our colourful, bright universe to an international audience!"
The Team: Director/Writer Fokion Xenos, Producer Priya K. Dosanjh, Cinematographer Brendan Freedman, Production Designer Antonio Niculae, Production Manager Joseph Phillips, Editor Stella Heath Keir, Sound Designer/Dubbing Mixer Kevin Langhamer, Composer Andreas Gutuen Aaser, Marketing and PR Alexandre Ermakov, Model Makers Thanos Kantzavelos, Harry Saxon, Colourist and Online Editor Liz Glennard
Find out more about the NFTS Directing Animation MA at www.nfts.co.uk/animation and apply by 7th July 2019 to start in January 2020.