NFTS grads did us proud once again picking up no fewer than five Royal Television Society (RTS) Student Television Awards at a fantastic ceremony at BFI Southbank hosted by Director of Entertainment at ITV Studios, Siobhan Green, comedian, Matt Edmondson and singer and presenter, Mollie King.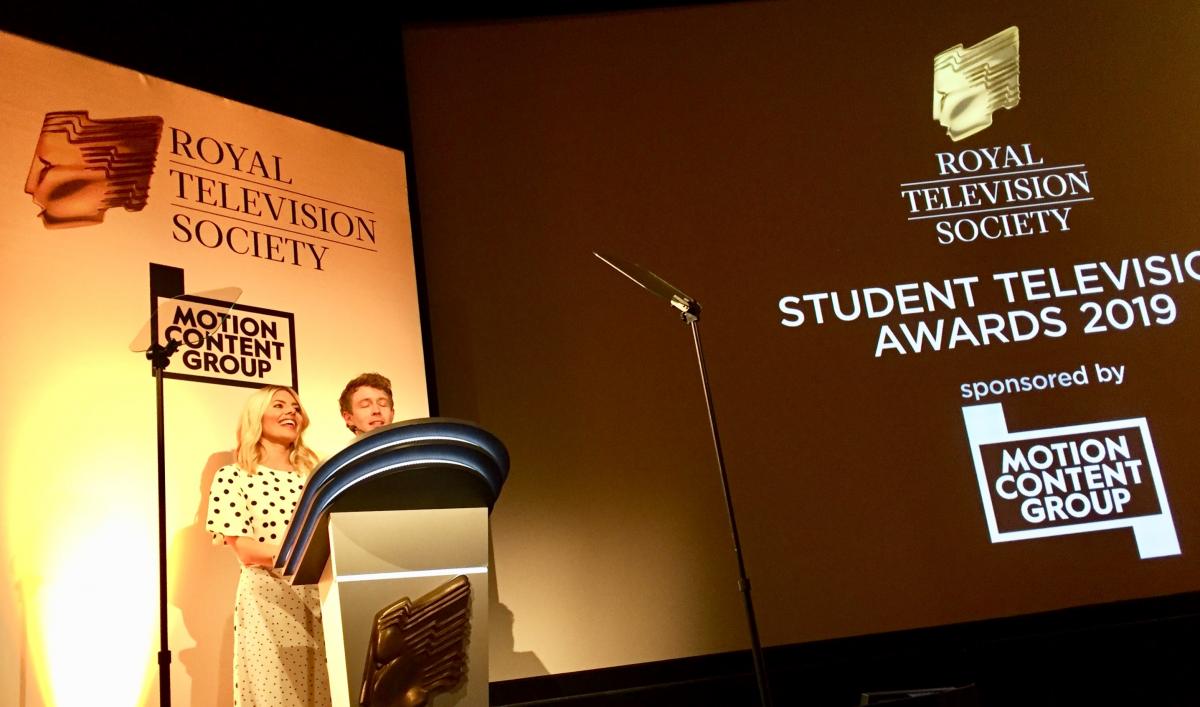 Kate Stonehill won the 'Postgraduate Factual' category for her documentary, Fake News Fairytale while Alexandra Brodski, Nikita Leibovici and Matt Gillan took home the 'Postgraduate Short Form award 'for Hold Still, a short film for Ataxia Awareness. Craft awards were all won by the Dead Birds team – Ian Crossland received the Postgraduate Production Design award; Jonathan Flint won the Postgraduate Camerawork award and Sean McGarrity received the Postgraduate Sound award.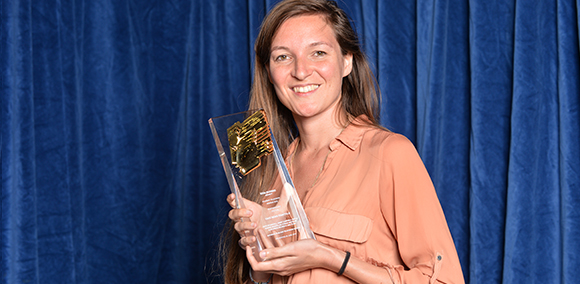 Fake News Fairytale is a playful fairytale for the post-truth age and tells the true story of Sashko, a fake news writer in Veles, Macedonia, and his foray into truth, lies and politics in a globalised, internet world...
The Team: Kate Stonehill, Director/Co-Producer/Co-Camera; Jimmy Campbell-Smith, Co-Producer; Ronnie Mcquillan, Co-Camera; Alex Mcardle, Production Manager; Conor Meechan, Editor; Alex Collin, Sound Recordist; Óðinn Ingibergsson, Sound Editor & Dubbing Mixer; Pablo Scopinaro, Composer; Hugh Howlett, Colourist & Online Editor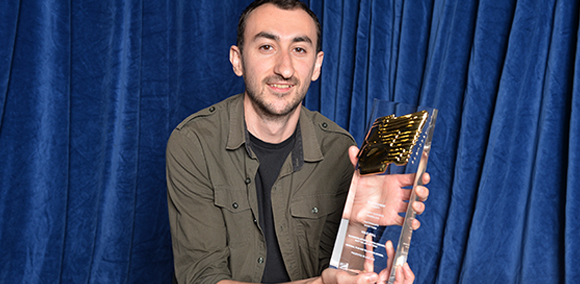 Hold Still is a short commercial directed by NFTS Directing Fiction MA graduate, Alexandra Brodski, produced by NFTS Producing MA graduate, Nikita Leibovici with camerawork by Matt Gillan for Ataxia Awareness.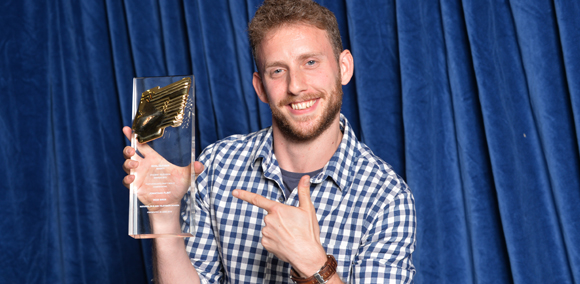 Dead Birds: A teenage badminton failure at a Catholic girls school goes to extreme lengths to win the inter-school cup. Dead Birds is a wild supernatural black comedy about competitive mother-daughter relationships, competitive badminton and how far you'd go to get what your heart most desires.
The Team: Johnny Kenton, Director; Sabina Smitham, Producer; Amelia Spencer, Screenwriter; Jonathan Flint, Cinematographer; Lilla Vindics, Megan Davison, Assistant Directors; Ian J. Crossland, Production Designer; Emma Clarke, Production Manager; Conor Meechan, Editor; Annette Slattery, Production Sound Mixer; Jamie Nicholls, 1st Assistant Sound; Sean Mcgarrity, Sound Designer & Dubbing Mixer; Stefano Fasce, Composer; Baitong Monseu, Lead Compositor; Eryk Hildebrand, Colourist & Online Editor