Normal People, directed by Lenny Abrahamson and produced by Element Pictures for BBC Three and Hulu, gripped the nation as it followed the intertwining lives of Connell and Marianne, played by Paul Mescal and Daisy Edgar-Jones.
An adaptation of Sally Rooney's 2018 novel, Normal People became the most watched BBC Three series of all time, breaking the broadcaster's streaming record on iPlayer.
It is through the lens of NFTS graduate Suzie Lavelle, Normal People's Director of Photography (DoP) that viewers track Connell and Marianne's journey, with every scene perfectly capturing the intimacy and magnetic chemistry of the two characters.
Suzie graduated from the NFTS Cinematography MA in 2006 and was recently nominated for a 2020 BAFTA for her work on His Dark Materials. Here Suzie fills us in on shooting Normal People and how studying at the NFTS helped progress her career.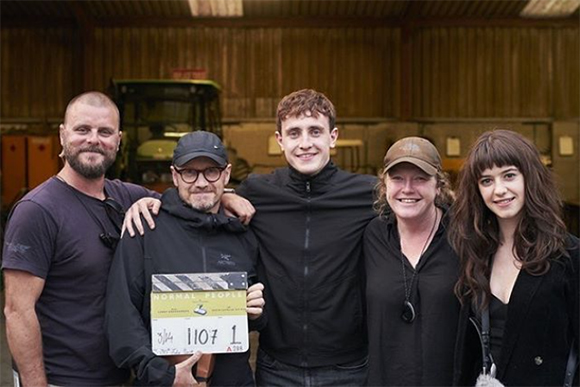 Normal People's cinematography has been described as 'arresting' 'beautiful' and 'claustrophobic.' What references did you use to influence the look and feel of the series?
Our main references were Nan Goldin, The Ballad of Sexual Dependency for intimacy and its 'candidness' and Enda Bowe's still photography - which captures light and 'the everyday' in the most beautiful way. We also looked at the work of Stephen Shore, Seamus Murphy's book The Republic and the painter Paul Henry for his wonderful West of Ireland skies.
What is the most important technique you learnt at the NFTS that still informs your work today?
Brian Tufano (Head of Cinematography 2003-2016) and Sean Bobbit's (Visiting Tutor) camera operating lessons stay with me every day on set. Also, so much of my technical lighting knowledge was learnt at the school. But most of all – storytelling, it's all about how you tell it.
What was your most memorable day shooting Normal People and why?
I loved shooting all of Normal People but remember feeling very moved by the first kiss and the first break up scenes, the actors were so incredible and I felt myself squirming and blushing. I also loved being in Sligo and shooting in the west (of Ireland) as well.
How did you ensure the now famous intimate scenes between Paul Mescal and Daisy Edgar-Jones felt so private and authentic?
We really tried to let the actors lead in these scenes and keep a small footprint in terms of gear and crew – and be as low key as we could. Lenny's main note for these scenes was to see them as an extension of the dialogue and that they shouldn't have a different approach. So, as simply and truthfully as we could.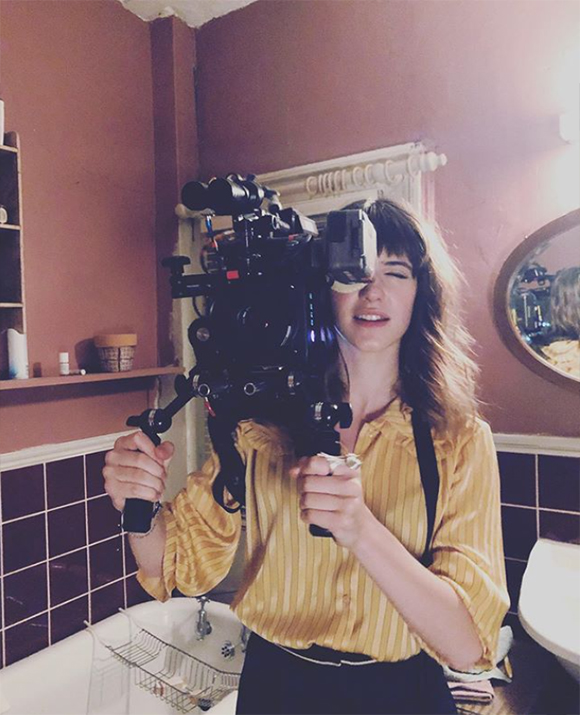 Did you expect Normal People to be the phenomenon it has become?
The scale of the success is a surprise – and the way that it has resonated with such a wide audience all over the world.
What tips would you give to those trying to break into the industry as a DoP?
The NFTS was invaluable to me – so if that's an option, do it. Also, just shoot, shoot, shoot. And have fun.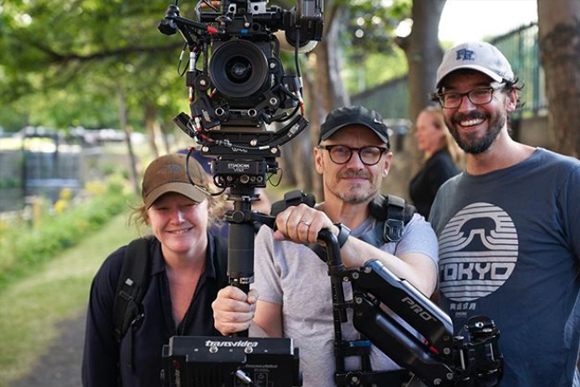 How did studying at NFTS help progress your career?
I don't think I would have had an opportunity to make a living as a DoP without the NFTS. It was everything for me.
What projects do you have coming up next?
I am doing Sally Rooney's other book Conversations with Friends with Lenny and Element Pictures next, really looking forward to working with him again.
For more on the NFTS Cinematography MA click here. You can also check out other NFTS courses that will help you stand out in the film and television industry: nfts.co.uk/places-available