NFTS graduates have been commissioned to make an episode of Sky's Urban Myths series as part of the School's Bridges to Industry scheme. The episode will air in Spring 2019.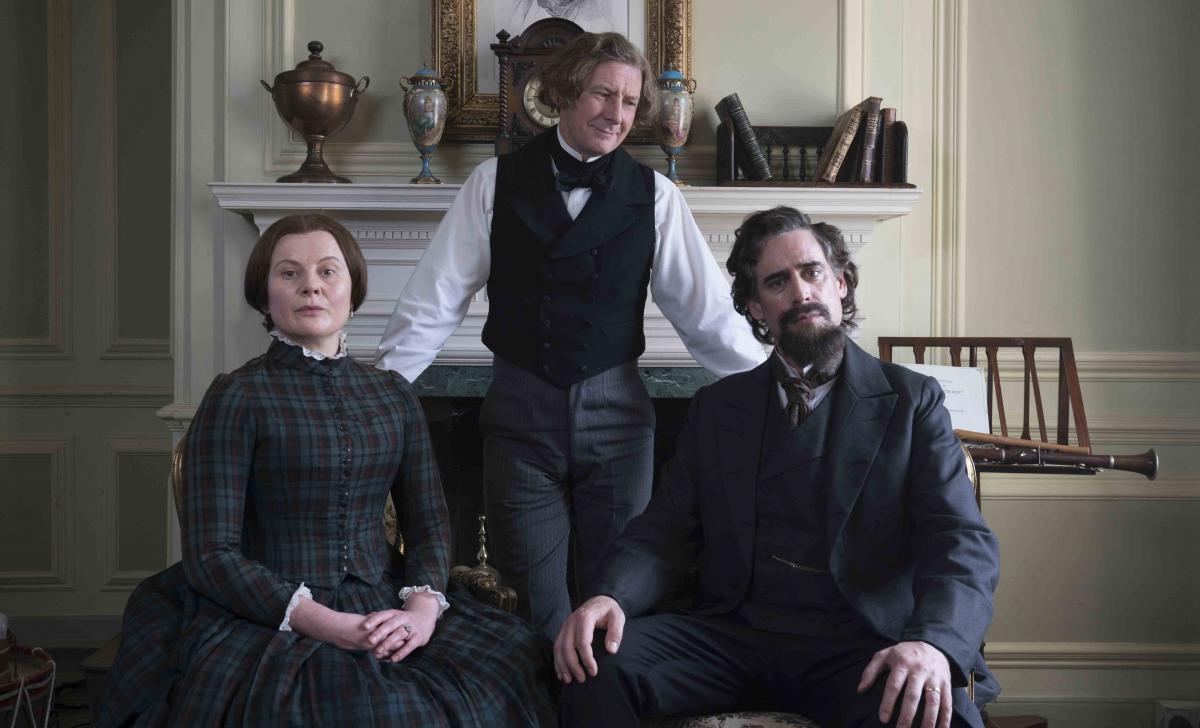 The episode, Bleak House Guest, is written by NFTS Screenwriting MA alumna, Jess Jackson and produced by Producing MA alumni, Rob Darnell, Laura Jackson and James Jose Walker. The crew includes a substantial number of NFTS students and graduates including key creative roles, Producers; Screenwriter; Cinematographer; Designer; Composer and Sound Designer (see editor's notes for full list). Bleak House Guest is directed by Robert Delamere and the episode is made in collaboration with Slam Films and stars Stephen Mangan. as Charles Dickens, Ian Hart as Hans Christian Anderson and Monica Dolan as Charles Dickens' long suffering wife, Catherine.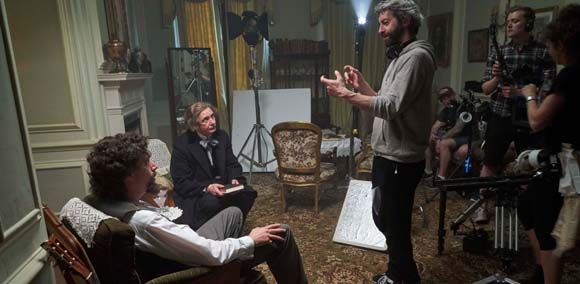 Urban Myths is an anthology series on Sky Arts made up of original comedies based on stories that have been passed down over the years. Bleak House Guest will join the already announced Mick and Margaret, which charts Princess Margaret's 30-year friendship with Mick Jagger. Further details of series 3 will be announced in the new year. Previous episodes of Urban Myths have starred Gemma Arterton as Marilyn Monroe, Noel Clarke as Muhammad Ali, Anna Maxwell Martin as Agatha Christie, David Suchet as Salvador Dali and Noel Fielding as Alice Cooper.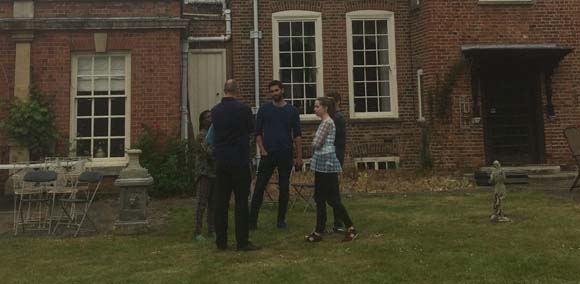 Bleak House-Guest synopsis: Bleak House Guest tells the true story of when Danish author and Dickens superfan Hans Christian Andersen turned up unexpectedly on Charles and Catherine Dickens' doorstep, quickly proving himself to be the most impossible (and unshakeable) house-guest imaginable.
Laura, Rob and James said: "Having long been fans of Sky's Urban Myths strand, it's been hugely exciting to bring our own episode to life, working together with Slam Films, and we're extremely grateful to Sky and NFTS for the opportunity and for all of their support throughout."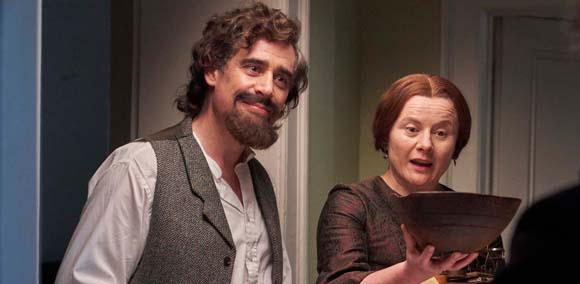 Morwenna Gordon, commissioning editor for Sky said: "We're incredibly proud of Bleak House Guest and thoroughly enjoyed the process of working with SLAM and the NFTS on this project. With Stephen Mangan, Ian Hart and Monica Dolan in front of the camera, and a talented crew of NFTS alumni, it will make a world class addition to our next series of Urban Myths."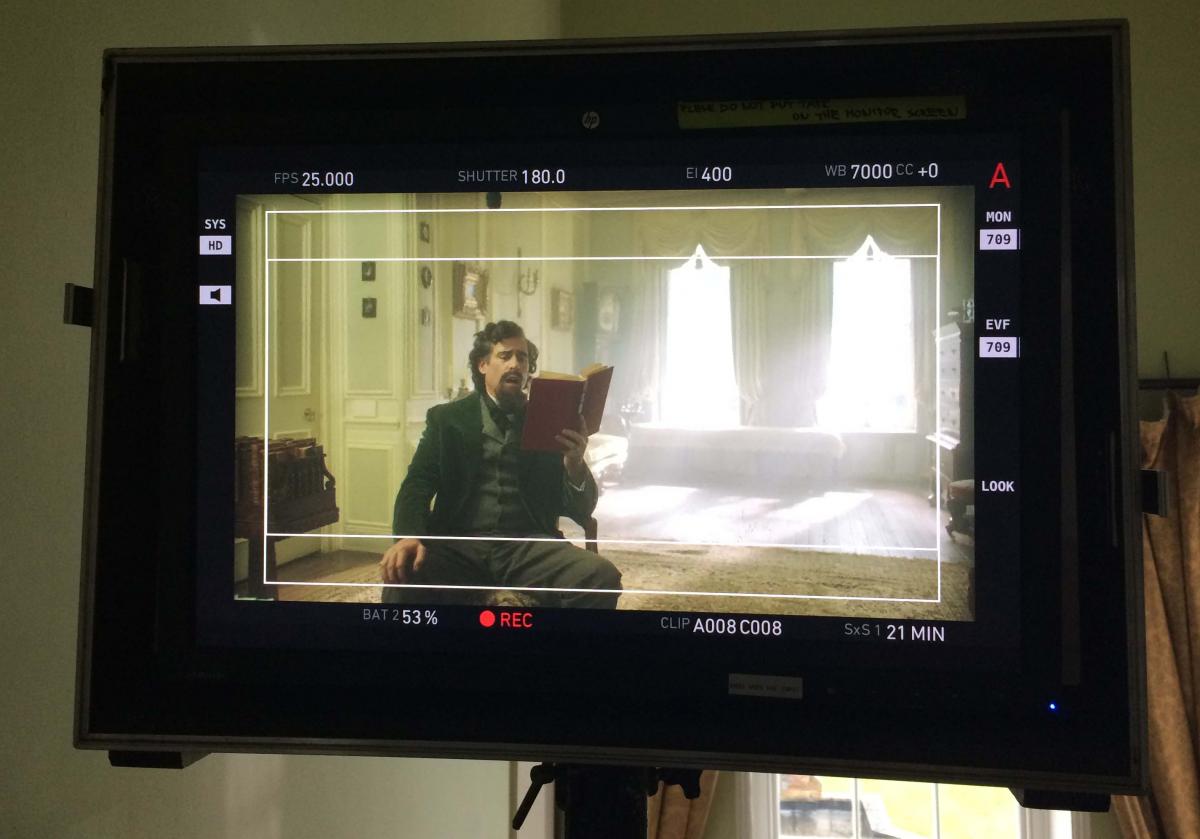 Jon Wardle, NFTS Director said: "We are extremely grateful to Sky for giving our graduates and students this opportunity to create an episode for such a high profile series and for Slam Films' support with the production. Our Bridges to Industry scheme is such an important aspect of what we do at NFTS and we couldn't give our students and graduates these career enhancing experiences without the continued support of our industry champions like Sky."
NFTS crew:
NFTS Alumni: Jess Jackson – Writer; Rob Darnell – Producer; Laura Jackson – Producer; James Jose Walker – Producer; Charlie Goodger - Director of Photography; Eleonore Cremonese - Production Designer; Thomas Markwick - Sound Recordist; Rebecca Dale – Composer; Tom Jenkins - Supervising Sound Editor; Audium Post
NFTS Students; Ian Haig - Assistant Production Accountant; Annie Mullineux - Production Assistant; Jules Koechlin - Second Assistant Camera B-Cam; Rob Wynne - First Assistant Sound; Bob Chen - First Assistant Sound Daily; Chi Limpiroj - First Assistant Sound Daily; Antonio Suviri - Location Manager; Ami Aripin - Assistant Editor; Ysabel King - VFX Artist
NFTS Staff: Executive Producers, Angeli Macfarlane, Brian Ward, Jon Wardle; Production Executive, Venetia Hawkes