NFTS graduation film, November 1st, written and directed by Charlie Manton, has fought off competition from more than 1500 fillms, to be named as a finalist in the Student Academy Awards.
NFTS students are a regular feature in these prestigious awards, having won an impressive six Student Academy Awards. The awards presentation takes place on Thursday October 17th at the Academy's Samuel Goldwyn Theatre in Beverly Hills.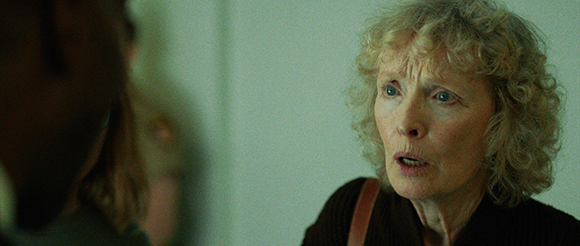 Jon Wardle, NFTS Director, said: "Everyone at the NFTS is thrilled for Charlie, Teo and the team. November 1st is a bold, inventive and brilliant short film. The film is set in America, but shot entirely in the UK. We will be cheering them all on in October when they head to Hollywood for the awards ceremony".
Previous recipients of the Student Academy Award include Spike Lee, Robert Zemekis and Trey Parker.
November 1st is about a mother and daughter who travel across state to witness a long-overdue execution.
The Team: Director/Screenwriter - Charlie Manton; Producer - Teodora Shaleva; Cinematographer - Molly Manning Walker; Production Designer - Theo Boswell; Production Manager - Madeleine Sara; Editor - Celina Øier; Production Sound Mixer - Carys Ellis; 1st Assistant Sound - Ryan Beauchamp; Sound Designer - Edward A. Guy; Dubbing Mixer - Adam Shuttleworth; Composer - Thomas Ross Fitzsimons; CG Lead - Paul Robinson; CG Artists - Roxana Loncea, Jan Karnkowski, Beatrice Mikulskyte; Lead Compositor - Ysabel King
For a full list of this years Student Academy Award finalists, please see:
https://www.oscars.org/news/meet-2019-student-academy-awards-finalists